According to updated data shared by Shibburn, over 130 million meme coins have been removed from circulation in the last 24 hours through the collective efforts of the SHIB community. With this move, the burn rate made a U-turn from the red zone and jumped to the green zone.
The rapid increase in the burn rate comes as a result of the Shiba Inu community's efforts to make its crypto asset more sustainable and balanced. Burning SHIB tokens helps reduce the circulating supply and therefore stimulate value growth.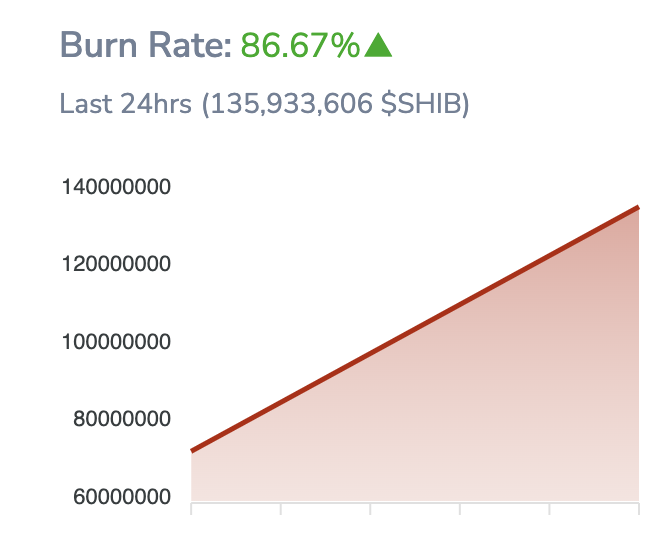 The Shiba Inu cremation rate has increased by more than 80% in the last 24 hours, with a total of 135,933,606 (135 million) SHIB cremated. This massive burn of 135 million took place with 9 transactions in total, but one of them stood out; 100,000,000 meme coins removed from circulation in a single transfer.
Overall, according to Shibburn data, a total of 410,659,421,346,033 SHIB tokens have been removed from the circulating supply so far; This represents just over half of the initial SHIB offering released by mysterious SHIB founder Ryoshi.
It looks like burning SHIB tokens will help put the Shiba Inu's ecosystem on a firmer and stronger footing. This is creating a lot of excitement for meme coin holders and throughout the crypto community, raising hopes for what the future may hold.
You can follow the current price movement here.