Coinbase, America's largest cryptocurrency exchange, while most crypto markets are trading sideways Ethereum (ETH) adds five altcoins built on it to its platform.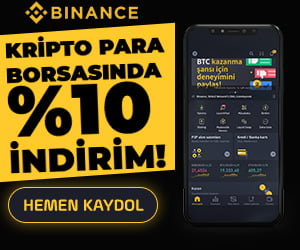 Chrono.tech
In a tweet he shared from his official account a short time ago, Coinbase said: Chrono.tech (TIME) and four other Ethereum-based tokens will begin trading paired with Tether (USDT) when appropriate liquidity conditions are met.
Coinbase will add support for Chrono .tech (TIME), DEXTools (DEXT), Drep[new] (DREP), Jupiter (JUP), and Muse (MUSE) on the Ethereum network (ERC-20 token). Do not send these assets over other networks or your funds may be lost.

— Coinbase Assets (@CoinbaseAssets) June 22, 2022
Koinfinans.com As we mentioned, Chrono.tech, founded in Sydney, Australia, is a cryptocurrency that aims to leverage the power of blockchain technology to provide HR solutions and employment opportunities to job seekers worldwide. TIME token, the native cryptocurrency of the platform, besides earning staking rewards, employees on the LaborX business platform can gain access to premium accounts that include the option to be paid in crypto.
The TIME token, which increased by over 27 percent after the news of the listing, reached $33.26, is trading around $30 at the time of writing, losing some of its gains.
DexTools
Another cryptocurrency joining Coinbase is a real-time data analytics platform that helps crypto traders formulate strategies, observe market movements, and emulate other successful wallets. DexTools (DEXT).
The DEXT token, which rose from $0.123 to $0.155 after the announcement, is trading with over 25 percent gains at the time of writing.
drape
Third in the altcoin group that Coinbase has added to its platform is the new version of Drep (DREP), which connects blockchains and offers a toolkit for developers of decentralized applications (DApps).
Following the listing, Drep is trading at $0.67 at the time of writing, up nearly 23 percent.
Jupiter
Gravity for DApp development is a Singapore-based project that offers a variety of products, including the Jupiter wallet, as well as the Leda marketplace for issuing and selling non-fungile tokens (NFTs). Jupiter (JUP) It is among the cryptocurrencies that Coinbase has added support.
Jupiter (JUP) and Muse (MUSE) are now live on https://t.co/CD3RBjtMAO & in the Coinbase iOS & Android apps with the Experimental label. Coinbase customers can log in to buy, sell, convert, send, receive or store these assets. https://t.co/676miKRrfh

— Coinbase Assets (@CoinbaseAssets) June 23, 2022
Coinbase uses Jupiter for "assets that are new to the platform or have relatively low trading volume compared to the broader crypto market." "Experimental Label" Added to the platform with the (experimental asset) tag.
The news of the Coinbase listing caused JUPITER to surge over 47 percent in the past 24 hours, with the altcoin currently trading at $0.01368.
Muse DAO
Last on the list of newly added assets to Coinbase, a decentralized autonomous organization that relies on community engagement and funding to support startups in the NFT ecosystem. Muse DAO (MUSE) exists.
MUSE, the cryptocurrency with the biggest rise in this altcoin package, is trading at $ 17.34, with a huge increase of 207 percent at the time of writing.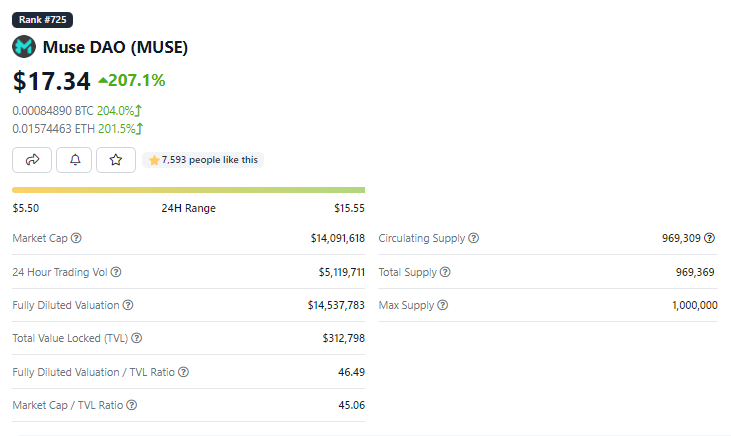 You can check the price movements here.
Disclaimer: What is written here is not investment advice. Cryptocurrency investments are high-risk investments. Every investment decision is under the individual's own responsibility. Finally, KoinFinans and the author of this content cannot be held responsible for personal investment decisions.