The USA has announced the 'employment data' for the period of November 2022. The Federal Reserve has raised interest rates six times in a row. But strong workforce data rose more than expected. This development had a relatively negative impact on cryptocurrencies.
Non-farm employment increased by 263,000, exceeding Dow Jones' forecast of 200,000, while the unemployment rate met expectations with 3.7%.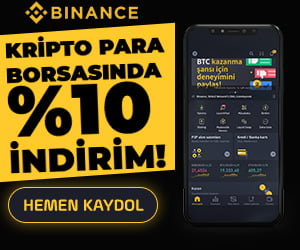 Will FED Continue to Increase Rates?
The increase in employment was slightly below the 284,000 person increase revised in October 2022. Average hourly earnings were up 0.6% compared to forecasts of 0.3%.
The US Office of Labor Statistics also publishes nonfarm payrolls and average hourly earnings as part of its State of Employment report on the first Friday of each month at 4:30 pm.
Rising employment rates and wages generally point to a healthy economy. On the other hand, the presence of inflation makes the rapidly rising wages more acute. FED prefers to increase interest rates against these problems.
Seema Shah noted the importance of adding 263,000 jobs despite an increase of around 375 basis points. Shah commented that this activity in the labor market will mean that interest rate increases will continue.
Increasing interest rates helps reduce economic expansion. On the other hand, sharp interest rate hikes have the possibility of triggering a recession in the economy by affecting employment. Recession fears, on the other hand, trigger a selling pressure in the price of risky assets and create a bear market.

Gold, known as an inflation hedge, outperformed Bitcoin. Gold, which was $1800 per ounce at the beginning of the year, managed to maintain its price. Bitcoin, on the other hand, lost 63% in the same period.
Cryptocurrency Market May Be Affected By Incoming Data
The higher-than-expected November 2022 non-farm payroll represents the lowest employment growth since April 2021, following a revised 284,000 new job increase in October 2022.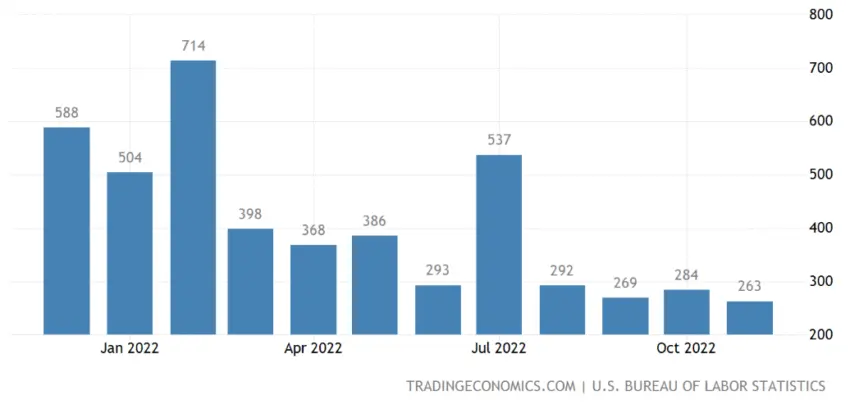 The most significant increases in non-farm employment were recorded in February 2022 and July 2022 employment reports. The February 2022 report revealed that nonfarm payrolls rose by 714,000 in January 2022, triggering a 25 basis point hike by the Fed in March.
The four reports that followed marked a cooling in the labor market, then culminated in a rebound in June 2022 when the Fed made its first 75 basis point increase in 2022.
Fed Chairman Jerome Powell pointed to less aggressive rate hikes at the next Fed meeting on November 30. However, many analysts do not expect a serious decrease from the last four gains of 0.75%.
They predict that the Fed will raise interest rates by 50 basis points at the next Federal Open Markets Committee meeting in mid-December 2022, raising the fed funds rate above 4%.
If analysts' predictions come true, the Fed meeting will likely lead to a rally in both cryptos and stocks.
You can follow the current price action here.
Disclaimer: What is written here is not investment advice. Cryptocurrency investments are high-risk investments. Every investment decision is under the individual's own responsibility. Finally, Koinfinans and the author of this content cannot be held responsible for personal investment decisions.