BinaryX (BNX) has dropped more than 50% in the last 24 hours after its developers allegedly sold their treasury tokens.
According to allegations on social media, the developer team was behind the sale of 4 million BinaryX (BNX) tokens on the Binance stock market. A trader forwarded the allegations to the developer team.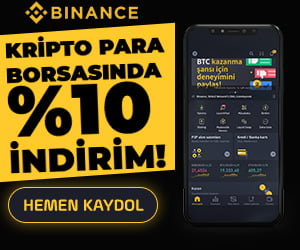 As a result, BinaryX investors panicked after the allegations. The sale of approximately 4 million tokens strengthened the feeling that the seller is the 'developers'.
BinaryX Short Sellers Profit
Traders who evaluated the claims circulating on social media by 'opening a short trade' made great profits. According to the data, average earnings of short sellers amounted to 300%.
Ella, one of the popular analysts of Tradingview, announced that she made a profit of 900%, while 0xRajee traders also announced that they made a profit with short transactions.
꺼억 잘 먹고갑니다 🤤https://t.co/g48kRPwdfW

— Elle (@ElleXBT) December 4, 2022
See you at 0 pic.twitter.com/vZkvQXOhmo

— // 0xRajee (@Xmirani) December 4, 2022
The resulting fear and panic also caused the 'liquidity providers' in Pancakeswap to leave positions. According to King Crypto, the two whales are abandoning their holdings of more than 20,000 BinaryX tokens. The dollar equivalent of these assets was over $2 million. The whales abandoning these assets could have a worse outcome for the price.
BNX Rises 10x in Bear Market
Cryptocurrency Despite the bearish conditions in the market, the BinaryX token price performed quite well. According to Wu Blockchain data, BNX has gained more than 10 times in value this year. For comparison, Bitcoin and Ethereum lost more than 50%.
According to CoinMarketCap data, the BNX token was valued at $17.17 on January 25. However, it went up to $171.34 in November. Koinfinans.com As we reported, the majority of other assets in the market lost value due to the FTX collapse.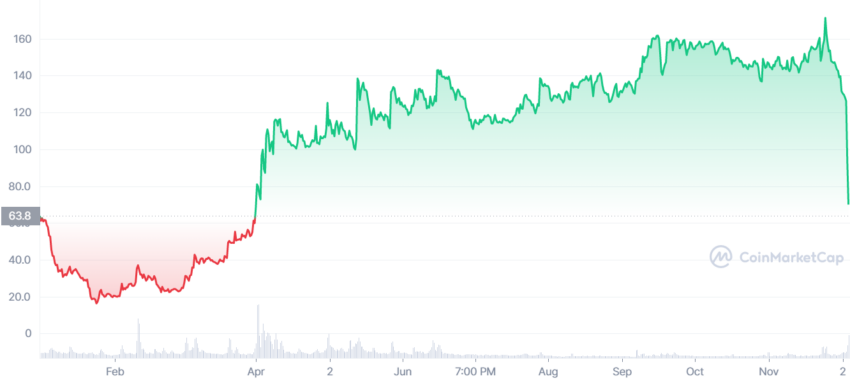 BinaryX traded around $126 yesterday and dropped to $58.25 today. The claims of the project team are partially if it's a lie Although it creates a small relief, it is far from its former value.
Our team will buy back $BNX soon and are currently working on the detailed plan.

We have NEVER SOLD any $BNX. Because just like Cyber ​​Heroes, we know that as long as we are alive, storms are inevitable and Cyber ​​Heroes will be our invincible weapon to the next victory! 💪

— BinaryX (@binary_x) December 4, 2022
The developers announced that they will be getting the tokens back soon and are working on a detailed plan.
You can follow the current price action here.
Disclaimer: What is written here is not investment advice. Cryptocurrency investments are high-risk investments. Every investment decision is under the individual's own responsibility. Finally, Koinfinans and the author of this content cannot be held responsible for personal investment decisions.