Popular crypto analyst Benjamin Cowen Ethereum Commented on the price. The analyst is of the opinion that difficult days are at the door, despite the rise in ETH price this month.
Sharing video on YouTube channel Benjamin CowenHe shared his prediction that Ethereum is likely to drop to the $600-$800 range. This means an average of 50-60% reduction from current prices.
At the time of writing, ETH was trading at $1,579. It is the second largest and second largest after Bitcoin. altcoin Ethereum is up 2% compared to last week.
Cowen noted that the estimate is based on the logarithmic regression line and speaks to "uninflated data." The analyst stated that according to these technical data, the price should come to the levels it should be.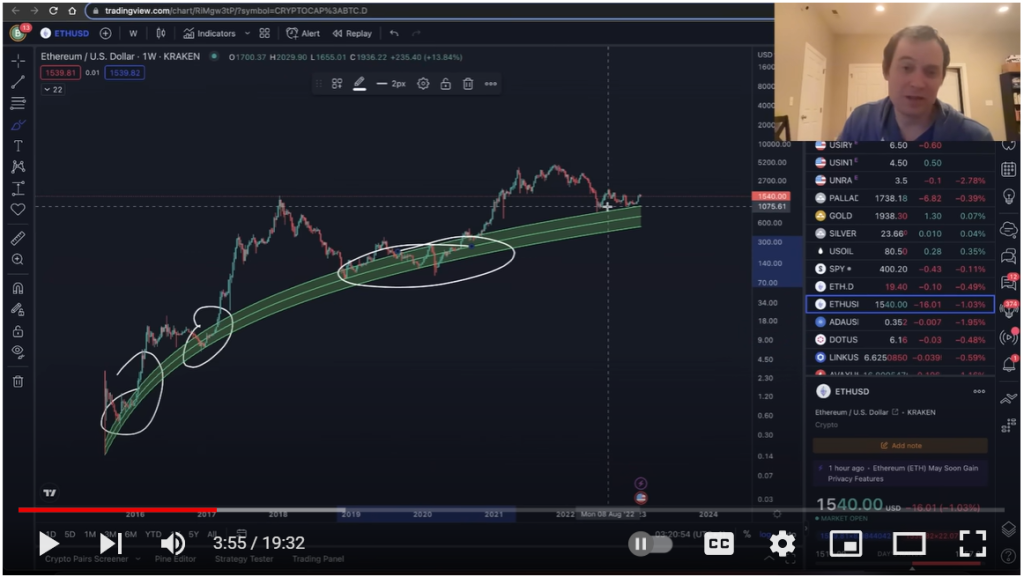 "I am of the opinion that a sustainable bull market in Ethereum is not going to happen anytime soon. I'm aware that we've been staying at these levels for a while, but I must say that it surprised me. The price turned out to be more resistant than I expected.
Despite all the developments, I think that the possibility of the altcoin price entering a regression band is very high. The move is hard to fully predict, but the probability of a downside break is very high."
You can follow the current price action here.