In 2021, China will have a significant impact on crypto mining and cryptocurrency prices worldwide; had increased its pressure on cryptocurrency regulations. The People's Bank of China announced that its crackdown on virtual currencies has been completed and is now under normalized supervision.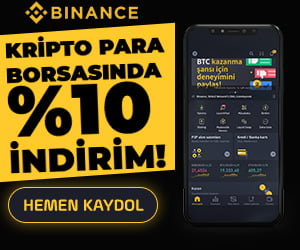 The country's mission for the remaining months of the year; It is said to be "maintaining" the status quo. This is perceived as positive news that there may not be significant regulatory actions related to the sector in the near future.
China plays a central role in cryptocurrencies thanks to its staggering hash rates and large population, and the slightest development in the country affects the entire community. In early 2021, regulatory authorities intensified their anti-cryptocurrency crackdown, resulting in a massive migration of miners and a sharp drop in prices that created shockwaves throughout the crypto universe. However, there is hope that the international crypto community can breathe a sigh of relief after the country's central bank announced its plan for the remainder of the year.
Bank of China Satisfied with Results
On September 3, the PBoC released its 2021 China Financial Stability Report, which highlights the main achievements in the fight against cryptocurrencies. The report stated that the fight/repression against virtual currency transactions was completed and "transferred to normalized control".
The fact that cryptocurrencies will be subject to normalized control is interpreted by experts as the Chinese regulatory authorities will not introduce new, direct policies against digital assets in the country. The country is expected to continue to monitor the situation closely, with a greater focus on cross-border gambling, illegal fundraising and pyramid schemes. The new move will also shed light on the activities of currencies that continue to operate illegally in the country.
Regulatory authorities seem to have achieved what they were trying to achieve, as international exchanges have already blocked Chinese citizens from using their platforms. Huobi and other exchanges are also forced to comply with these rules, as the rest of the crypto universe is closely monitoring the situation in the country.
Market commentators say that if Chinese authorities adopt a normalized regulatory approach towards virtual currencies, they should not expect breakthrough regulatory policies for the markets in the near future. This development is thought to have the effect of stabilizing the markets and making it easier for investors to sail into the crypto sea.