The new generation mobility company GRS Automobility brings together the electric car brand Hozon Neta and the Dutch micromobility specialist Carver brands on the roads of Turkey. GRS Automobility shares its views and goals regarding Neta and Carver, which will go on sale in December. General Manager Vedat Uygun, He said that they want to be among the top 3 mobility companies in Turkey in 2030.
Hozon Neta U meets the roads of Türkiye
According to the news on futureflow.life, it will reach 150 thousand electric vehicle sales in 2022 and rank in the top 10 among electric vehicle manufacturers worldwide. hozon netaIt is offered for sale in Turkey before entering the European market in 2024. Neta will initially hit the roads in Turkey in December with the Neta U model, which is a compact SUV model and built on a completely new electric vehicle platform.
The compact SUV model Neta U offers 420 kilometers of urban driving range (WLTP) with a CATL battery from one of the world's best battery manufacturers, and stands out with its fast charging feature from 30 percent to 80 percent in 30 minutes. Thanks to the V2L function, the SUV can turn into an energy source just like a generator and charge different electronic devices in situations such as camping and natural disasters. It has a single pedal driving mode, high comfort and technology equipment, two separate touch screens, each 8 inches, and an interior space that stands out. comes out.
Equipped with passive and active safety equipment, Neta U is said to have received 5 stars in C-NCAP tests. After Neta U, the Neta GT model will come. This model will be available in our country in the first quarter of 2024 as an electric coupe that can accelerate from 0 to 100 km/h in 3.7 seconds. Neta AYA, which is expected to go on sale in the same period, is positioned as a B-segment SUV that will make the daily life of small families easier.
The hyper sedan model Neta S, equipped with many features such as L4+ autonomous driving support, remarkable design elements, and a 21-speaker sound system, will be included in the product range in 2025. The 0 to 100 km/h acceleration data of this model is stated as only 3.9 seconds.
Carver is ready for Türkiye
The Carver brand, which started its adventure in the Netherlands in 1994, inspired by the word "carving" in skiing, is another brand that GRS Automobility will start selling in Turkey as of next month. Making urban travel practical, Carver offers economical travel solutions with its compact dimensions and 1+1 seating arrangement.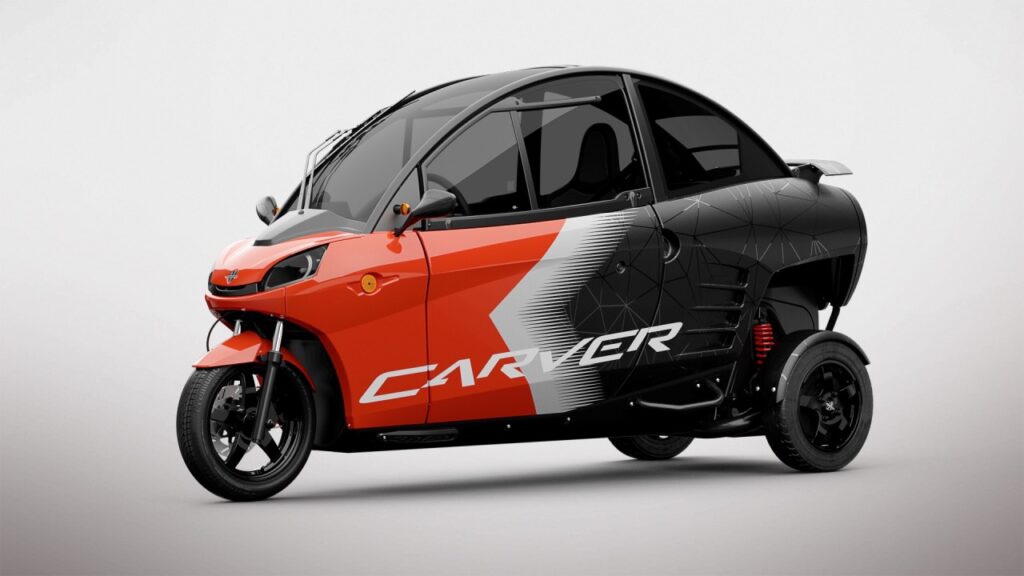 The biggest factor that distinguishes Carver from its competitors is that, thanks to the Dynamic Vehicle Control system, it can lean at a certain angle in bends, just like on motorcycles. The vehicle thus provides a safer and more stable driving experience.