Valve released Counter-Strike 2, the latest FPS game in the Counter-Strike series, in 2023. Thus, the tombstone of Counter-Strike: Global Offensive was erected. One of the first things that players who switch to the new Counter-Strike 2 (CS2) do is dot crosshairs because they think they play better. In this content, we explained how to make point-shaped crosshairs. Here is the CS2 dot crosshair code…
Counter-Strike 2 Point Crosshair Code – How to Do?
Some Counter-Strike 2 (CS2) players think they play the game better by using a dot-shaped crosshair. Some players argue that this shooter really affects the gameplay and makes it easier to aim at the opponent.
The majority of professional Counter-Strike e-athletes also use a dot or a dot-like crosshair. In other words, the idea that you can play better with dot-crosshair is not limited to normal players only.
Of course, when this is the case, many players say "How to do a dot crosshair in Counter-Strike 2 (CS2)?" he starts asking questions. We wanted to answer this question for these players. So, without further ado, here's how you can do it and CS2 dot crosshair code Let's move on to its use.
First you need to enter the sight settings. To do this, first click on the left side of the menu above. Settings Click the icon. Next Game Switch to the tab. From here too Sight Scroll to the section.
Counter-Strike 2'also (CS2) to make a dot-shaped crosshair Settings > Game > Reticle After scrolling to the section, you need to change the settings as in the table below. If you don't want to waste time with this, you can import the settings with the code we will give you.
For dot crosshair in CS2, you should change the Reticle settings as follows;
| Choice | Value |
| --- | --- |
| Reticle Style: | Classic Hard |
| Friendly Fire Reticle Warning: | Always open |
| Recoil Tracking: | No |
| Center Point: | Yes |
| Length: | 0.3 – you can determine it yourself |
| Thickness: | 0.9 – you can determine it yourself |
| Space: | -4.0 – you can determine it yourself |
| Outline: | On – 1.0 |
| Red: | 0 – you can determine it yourself |
| Green | 255 – you can choose it yourself |
| Blue: | 0 – you can determine it yourself |
| Alpha: | Open – 255 |
| T Shape: | No |
| Dynamic Reticle Clearance: | No |
Instead of changing the settings one by one, you can also import them via code.
CS2 Dot Crosshair code: CSGO-rpnKr-SAeJq-EDzHA-e9Ocf-tUfOQ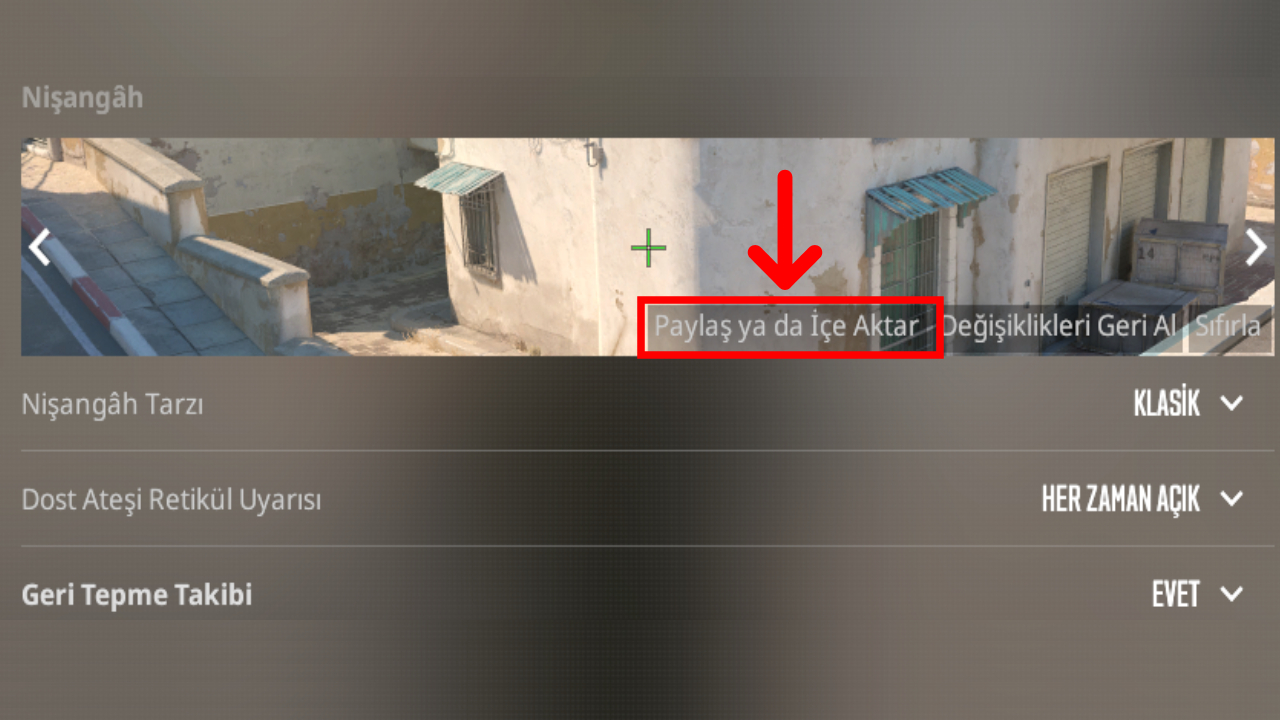 Copy this code and Settings > Game > Reticle in the part Share or Import After clicking the button, paste it into the text box in the window that opens. Next Import You can quickly copy all settings by clicking the button.
So what do you think about this issue? Does the dotted crosshair affect your gameplay in CS2? You can share your opinions with us in the Comments section below.