A novel coronavirus variant that emerged and spread rapidly in South Africa seems to have caused panic around the world. Cryptocurrency markets also fell, following the sharp decline in global equity markets and US stock index futures.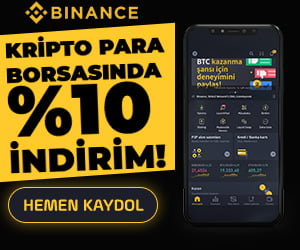 According to 'CoinMarketCap' data, while Bitcoin (BTC) was trading at $54,000, its overall market cap fell over 4%. Following Bitcoin's collapse, Ethereum (ETH) also fell to the $4,000 mark, with the overall market cap dropping 4.6 percent. According to 'Coinglass' data, traders are in a state of panic as one-hour liquidation reaches $342.8 million.
First Crypto Market Crash of the Week in India
The reason why the cryptocurrency markets fluctuated so hard was that the markets were affected for the second time this week. Prior to the coranavirus news from South Africa, the cryptocurrency crash had begun in India. The Indian government's attempt to regulate cryptocurrencies could go into effect as early as next year. If the speculations in the press are true, cryptocurrencies may be banned in India, one of the countries that are important for the cryptocurrency market.
Panic sales, which started especially in India after the speculative news from India, affected all markets, albeit a little late. On the WazirX exchange, most of the important altcoins, especially Bitcoin (BTC), experienced a very sharp drop of over 20%. However, these decreases were limited to this stock market and did not affect the global markets that hard.
Also, News18As quoted by , internal sources confirmed that the law does not directly aim a crypto ban. Instead, "a regulatory mechanism will be implemented to ensure that crypto is not misused. The government is concerned about underground transactions taking place against the cryptocurrency. In particular, its role in terrorist financing was highlighted. A strict mechanism will be implemented so that law enforcement can trace the origin of cryptocurrency used for illegal or non-national business."
Disclaimer: What is written here is not investment advice. Cryptocurrency investments are high-risk investments. Every investment decision is under the individual's own responsibility. Finally, Koinfinans and the author of this content cannot be held responsible for personal investment decisions.