A more affordable model has been added to the ROG Ally series, one of the most powerful handheld gaming computers in the segment. Asus' new handheld gaming computer, ROG Ally, is now available with the Ryzen Z1 processor after the AMD Ryzen Z1 Extreme processor. The new generation handheld gaming computer draws attention with its high gaming performance and wide game library. ROG Ally with its new processor option can be purchased from ASUS e-Store. Here are the details…
Asus ROG Ally with AMD Ryzen Z1 Processor is on sale
ASUS Republic of Gamers' (ROG) new Windows 11 gaming handheld ROG Ally has managed to redraw the boundaries in its segment since the day it was launched. Ally, which was initially offered for sale with the latest technology AMD Ryzen Z1 Extreme processor, was also introduced to game lovers with the AMD Ryzen Z1 processor.
The device, which offers Full HD (FHD) gaming experience on the go, high gaming performance and stands out with its wide game library, also attracts attention with its affordable price. While you can play any game from any platform on Ally, which is supported by Windows 11, three months of Xbox Game Pass Ultimate is also offered to game lovers right out of the box.
The new ROG Ally, which has the same chassis, screen, storage space and cooling system as the Z1 Extreme-equipped ROG Ally, will be the favorite of gamers with its powerful performance. Built on Zen 4 architecture, Ryzen Z1 consists of a six-core, 12-thread processor paired with RDNA 3 graphics computing units.
It also provides full support for AMD's upscaling technologies such as FSR and RSR for outstanding gaming performance. Thanks to the Zero Gravity thermal system, there is no heating problem in the device. The Ally is equipped with 16 GB LPDDR5 6400 MHz memory, 512 GB PCIe Gen 4 storage and a UHS-II microSD card slot to expand the storage capacity. WiFi 6E support ensures an extremely stable connection even on congested networks.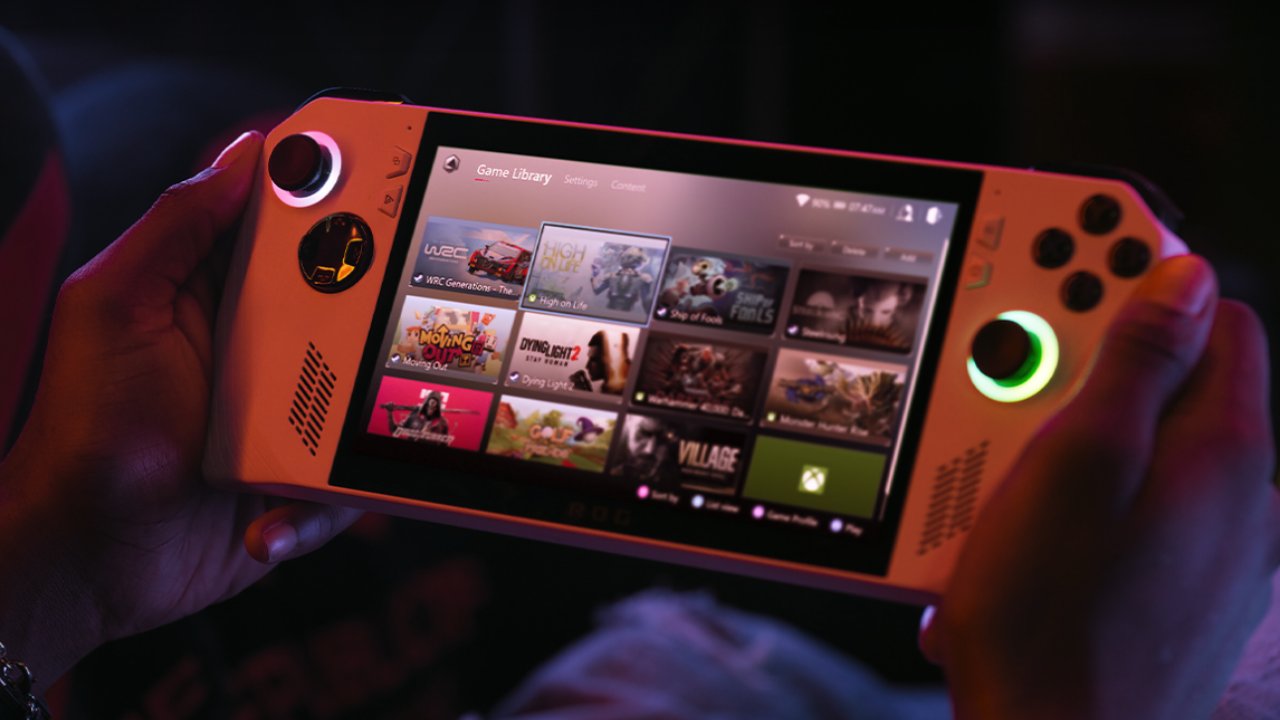 The 120 Hz FHD (1080p) panel with FreeSync Premium support provides gamers with exceptional motion clarity in fast-paced games. With its 500 nits brightness screen, it allows gamers to play comfortably in well-lit areas, and the touch screen function allows smooth navigation on the Windows desktop.
ROG Ally Ryzen Z1 is designed to meet the needs of those who want a powerful computer at home. The device, which can be connected to the XG Mobile external GPU ecosystem, has additional USB-C ports and display outputs. In addition, XG Mobile supports NVIDIA GeForce RTX 4090 GPU, turning Ally from a portable gaming machine into a true AAA-capable computer.
Designed specifically for the Microsoft Windows operating system, ROG Ally provides full support for Steam, EA application, Xbox Game Pass, Epic Games Store, GOG and other game libraries. Additionally, ROG Ally comes with a 3-month Xbox Game Pass Ultimate code, giving players access to hundreds of games right out of the box.
Device users, who have free access to AAA games such as Starfield from day one, also have the chance to discover other great games in the extensive library of Xbox Game Pass Ultimate. ROG Ally with its new processor can be purchased from ASUS e-Store.