If you are already using cryptocurrencies as an investment tool and you want to be one of the first to invest in new coins and tokens instead of the coins and tokens on the stock exchanges. At the same time, if you don't want to keep your crypto assets on mainstream exchanges and want to store them in a wallet stored on your own device MetaMask walletWe can say that they are cut out for you. If you wish, without wasting any more time mWhat is etaMask and MHow to use etaMask Let us answer your questions with our guide on the subject.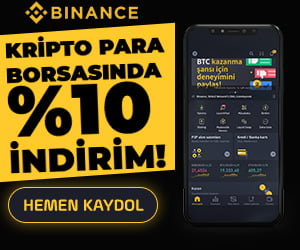 If you want to invest in cryptocurrencies, you must first have a crypto wallet. Investors who are new to the crypto world may think that owning a crypto wallet is complex, difficult and costly, but this is completely wrong. You can create your own crypto wallet with devices produced for this purpose, or you can provide it with completely free solutions. For example MetaMask.
What is a Cryptocurrency Wallet?
Cryptocurrency wallet is a concept that has taken its place in our lives after Bitcoin (BTC), which is accepted as 'digital money' in the internet world. Cryptocurrency wallets are physical, software, or hardware-based tools that allow the transfer of cryptocurrencies, stored publicly and with private keys. Your public key has an IBAN-like structure used in the banking system. With this key, you can receive payments from users. These keys are in the form of numbers and addresses consisting of numbers.
Your public key also creates your 'user account ID' on the blockchain. It is possible to send digital assets between accounts by providing peer-to-peer communication (P2P) through this identity.
The technical definitions of cryptocurrency wallets are actually a bit more detailed, but I don't need much more information for the Metamask guide we prepared for you today.
What is MetaMask?
MetaMask is a wallet that works via your browser or mobile device and allows you to transact with crypto assets using the Ethereum blockchain. MetaMask is generally used through different browsers such as Firefox, Opera, Chrome and Brave. However, some users may prefer to download the MetaMask application to their iOS and Android devices.
MetaMask also supports all tokens in this network as it works natively with the Ethereum blockchain. MetaMask, on the other hand, can be integrated with other websites and applications much more easily compared to other wallets and allows payments. If the MetaMask plugin is installed in your browser, you can make your payments in seconds without using a third-party application.
How to Use MetaMask? MetaMask Installation Guide
If you want to have a MetaMask wallet, you must first install your MetaMask plugin on your browser. We would like to warn you here, only download the relevant plugin directly from MetaMask official site or Google Chrome store. No third browser etc. Do not use the tool. Be careful with the add-on and application you have downloaded due to the increasing cryptocurrency scams lately.
MetaMask official website: https://metamask.io
After entering the store of a Chrome-based browser or the relevant browser that supports this add-on, you need to download the application and open it.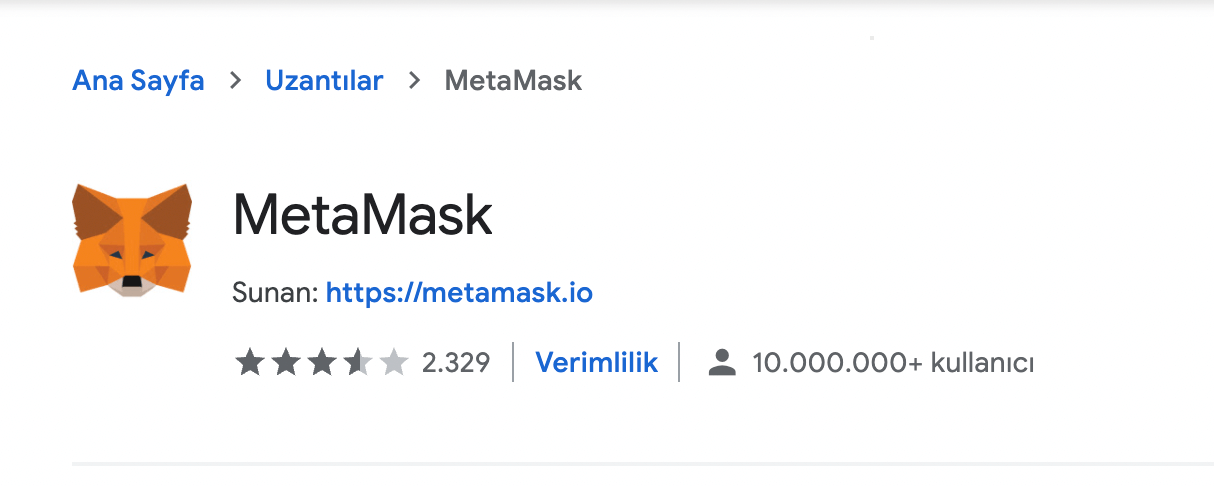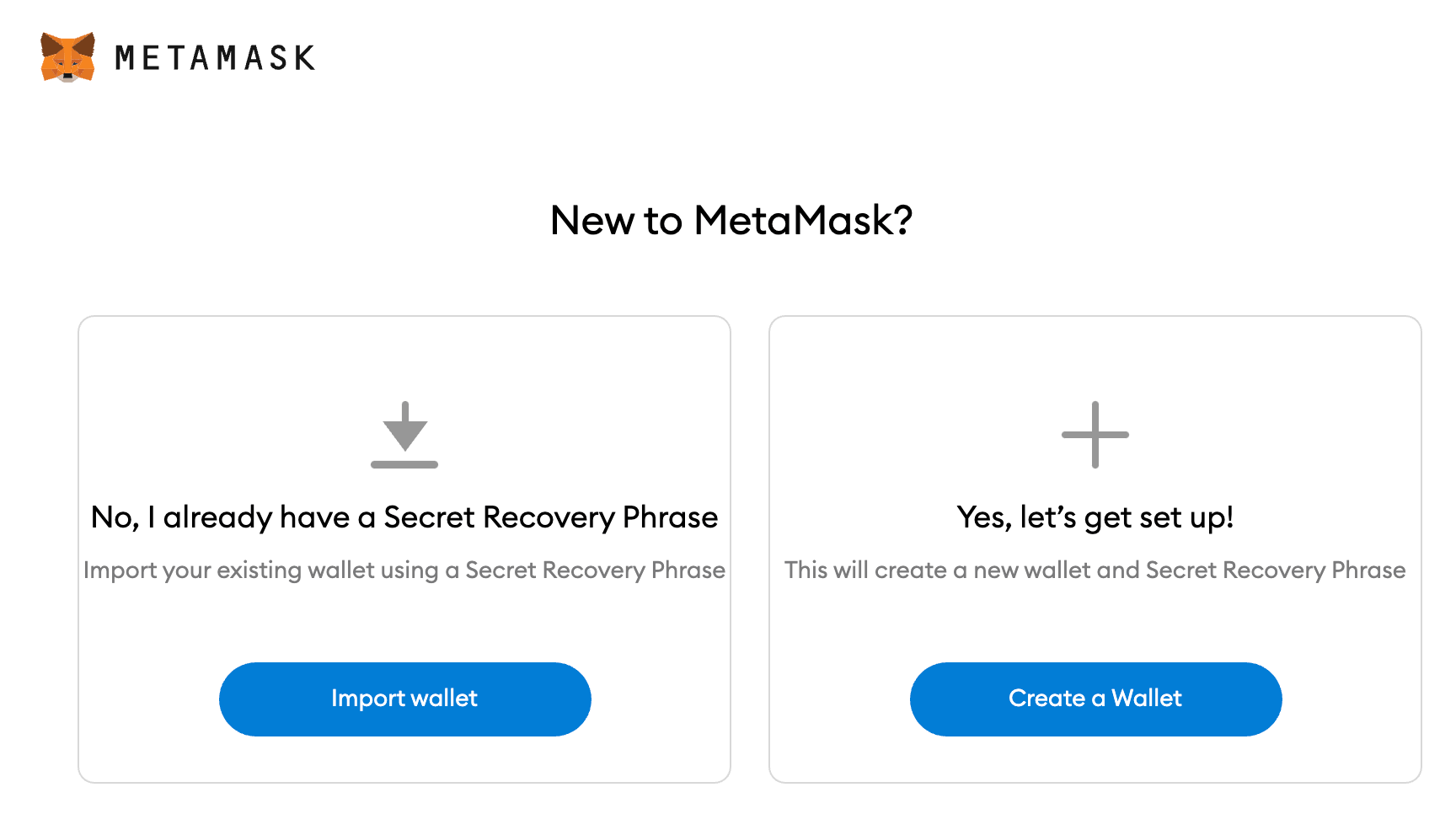 After entering the application, you will see two options. The first of these is a helpful area for users who used MetaMask before to restore their wallets. The second is a space for users who want to open a new wallet. Now we continue our process by choosing the second step.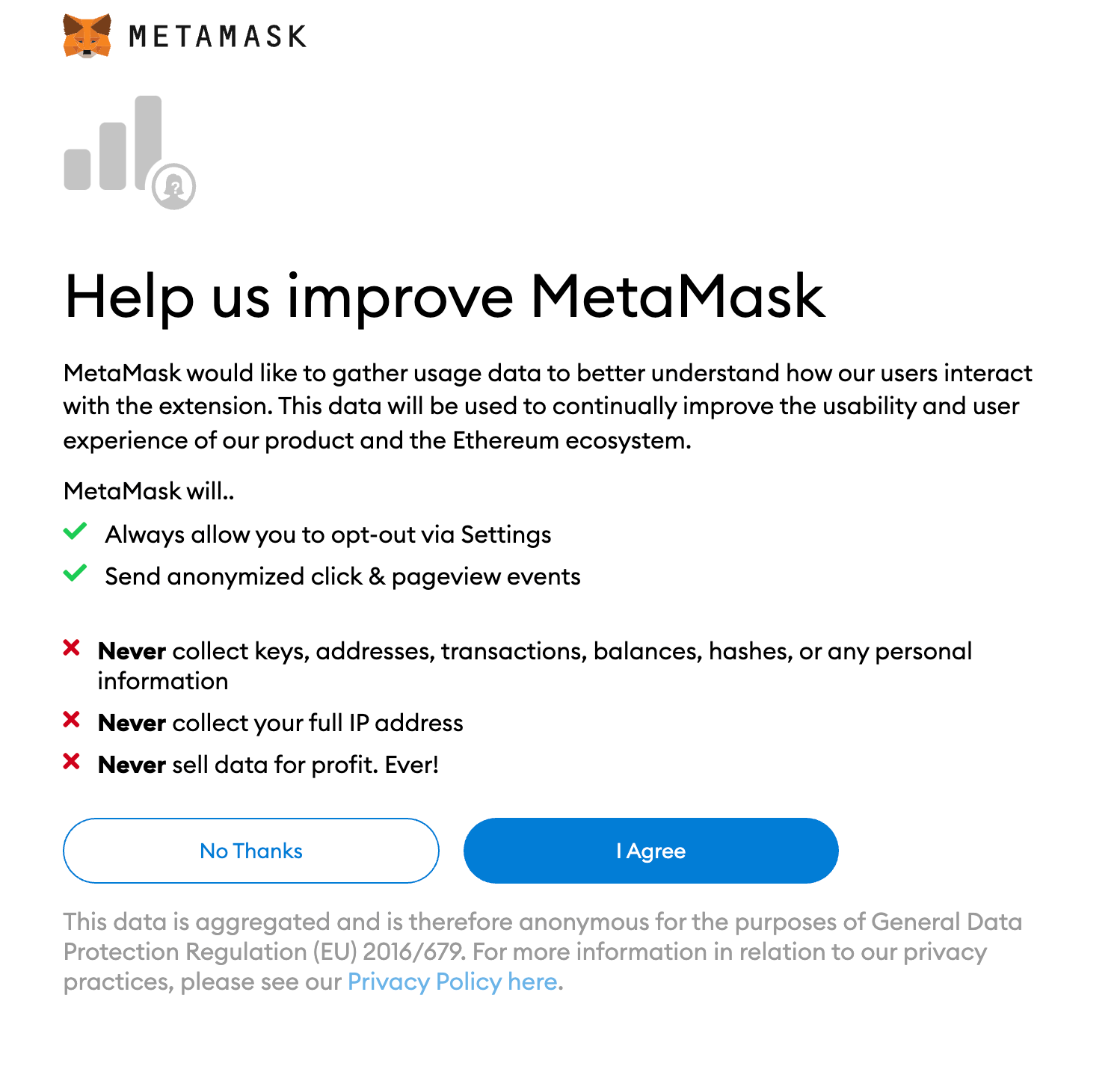 If you allow data collection on the screen that appears, you can click the "No Thanks" button if you do not give "I Agree".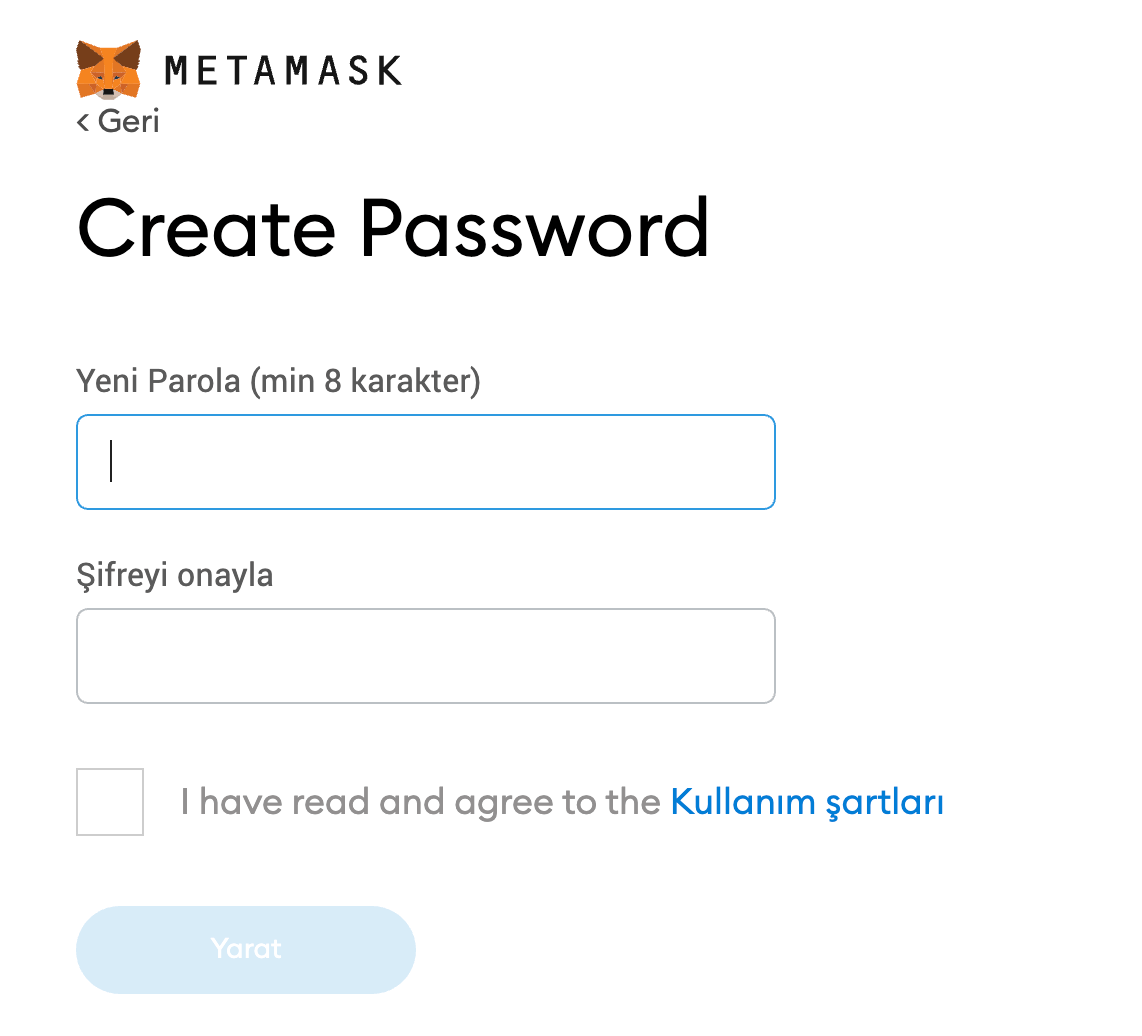 At this stage, it will ask you for a password of at least eight digits. This step is important and prepare your password in a safe way that you will not forget. Follow the next step carefully.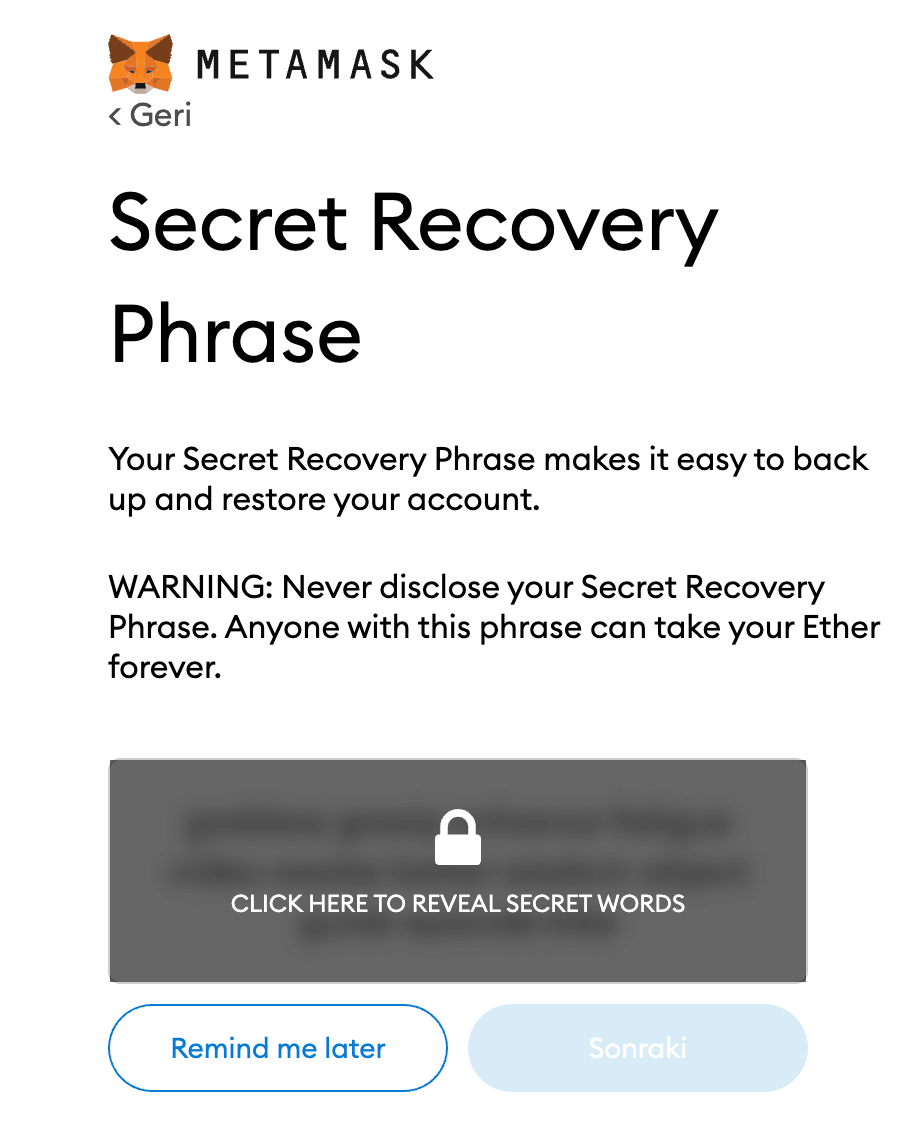 At this stage, these keys, which will give you 12 "recovery keys", are the most important stage. If possible, physically write down these keys in 2-3 places and keep them so that they are not lost. Remember, someone with these words can access your wallet. Therefore, keep it private and do not share it with anyone.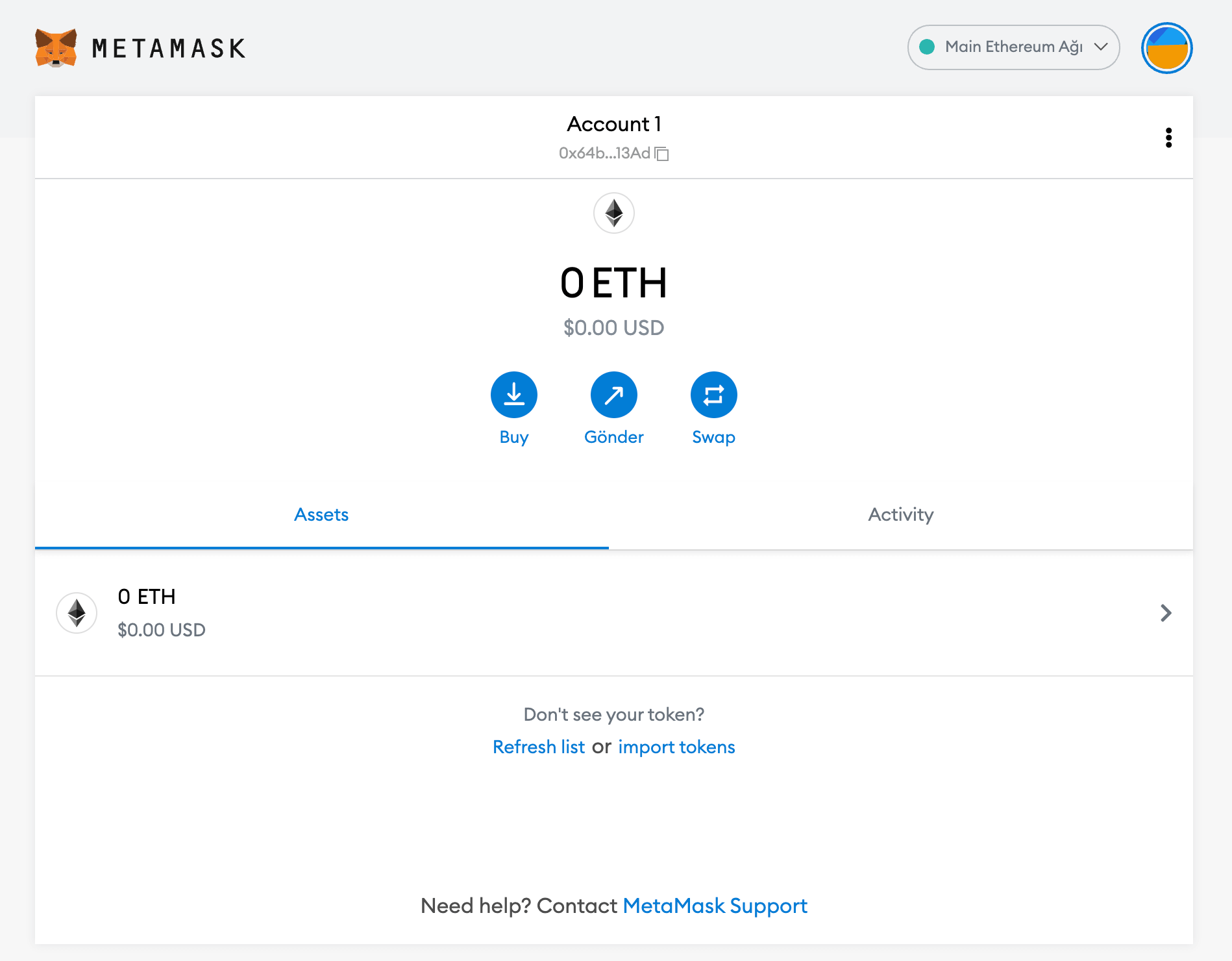 After you ask for the words in the same order, you will see a screen like this. After this step, you can start using your wallet.
How to Install MetaMask on Android Devices?
If you want to install MetaMask wallet on your Android device, all you have to do is download the official application from the Play Store and repeat the above steps.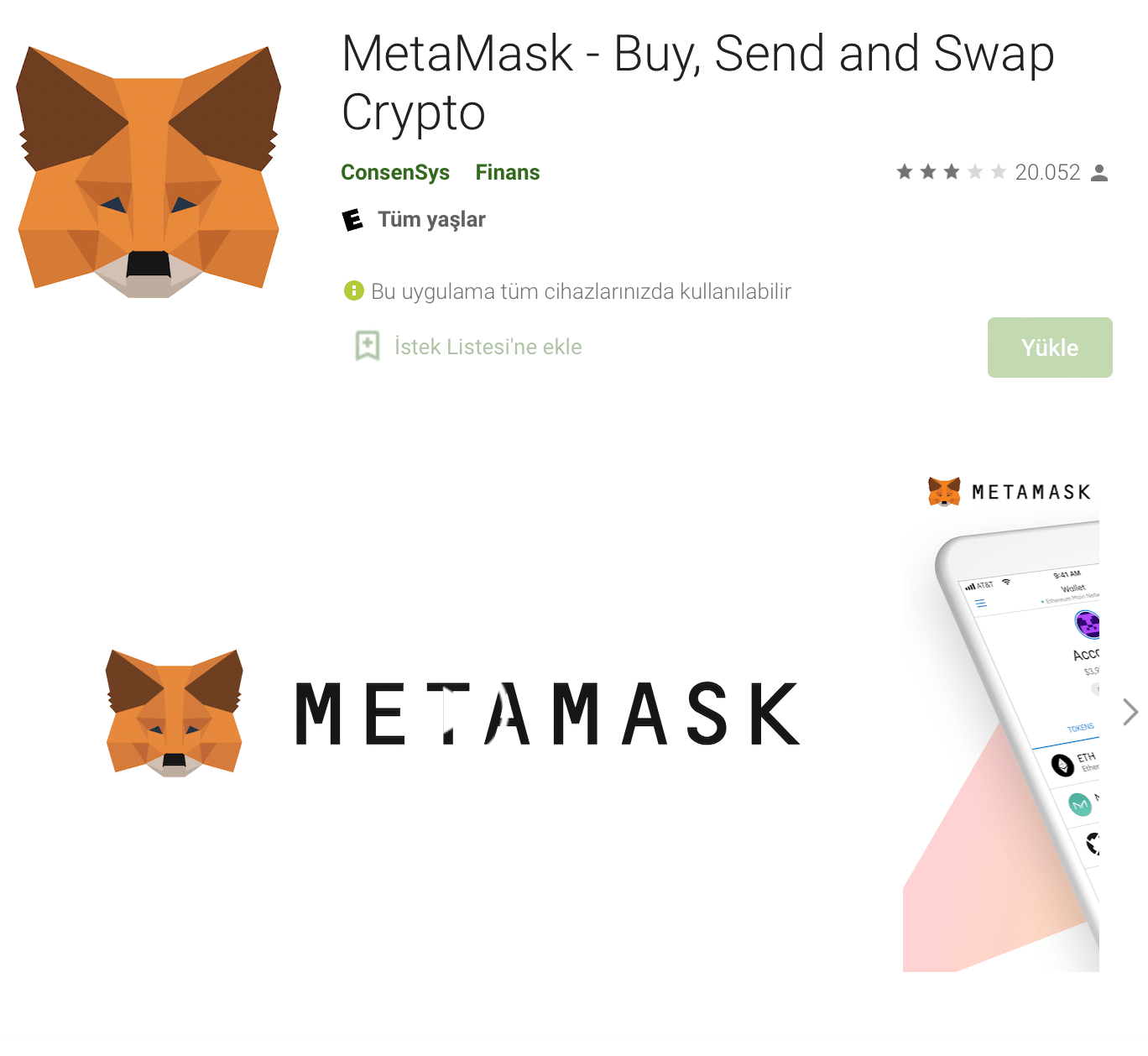 How to Install MetaMask on iOS Devices?
To install MetaMask on your iOS device, after entering the AppStore, you need to search for the word MetaMask and download the application. You can follow the next steps above.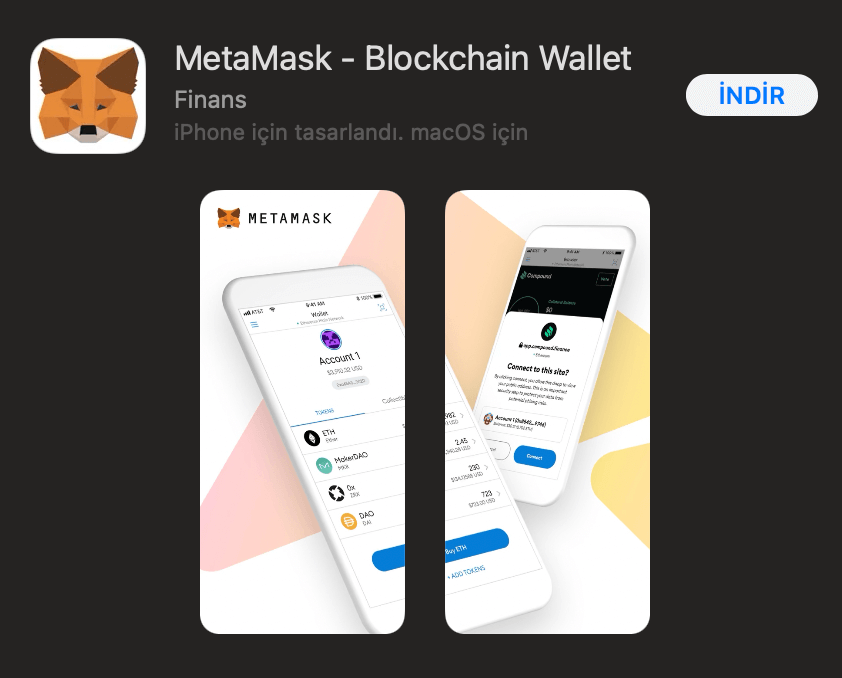 How to Use Binance Chain Apps in MetaMask Wallet?
Although MetaMask wallets are on the Ethereum network, you can also add Binance Chain-based applications with the "Add Network" option in the settings section. Click on Settings for this tab and navigate to Networks.
Binance Smart Chain Network Settings (You probably want to use this)
Network Name: Smart Chain
New RPC URL (New PRC URL): https://bsc-dataseed.binance.org/
ChainID (Chain ID): 56
Symbol: BNB
Block Explorer URL: https://bscscan.com
Binance Smart Chain Testnet (For Developers, No Need to Install)
Network Name: Smart Chain – Testnet
New RPC URL (New PRC URL): https://data-seed-prebsc-1-s1.binance.org:8545/
ChainID (Chain ID): 97
Symbol: BNB
Block Explorer URL: https://testnet.bscscan.com
Detailed Binance Smart Chain Guide: https://academy.binance.com/en/articles/connecting-metamask-to-binance-smart-chain
Disclaimer: What is written here is not investment advice. Cryptocurrency investments are high-risk investments. Every investment decision is under the individual's own responsibility. Finally, Koinfinans and the author of this content cannot be held responsible for personal investment decisions.