Arbitrum (ARB) price declined from the $0.90 support area in early September. Moreover, today it has fallen to its all-time low.
There are no signs of a bullish reversal in either the price action or the RSI. This signals a possible drop to the next nearest Fib support area.
Arbitrum Price Rejected, Dropped to All-Time Low
ARB price has fallen below a descending resistance line since April 18, when it reached its all-time high price of $1.82.
Initially, the price bounced off the $0.90 horizontal support area (green icon) on June 15. However, this bounce was insufficient to cause a break from the descending resistance line.
On August 15, ARB price was again rejected by the resistance line. This resulted in the breakout of the horizontal support area of ​​$0.90 at the beginning of September.
on September 11 altcoin It reached an all-time low of $0.77. That was 33% below the list price of $1.18. Arbitrum is currently trading just slightly above its all-time low at $0.79.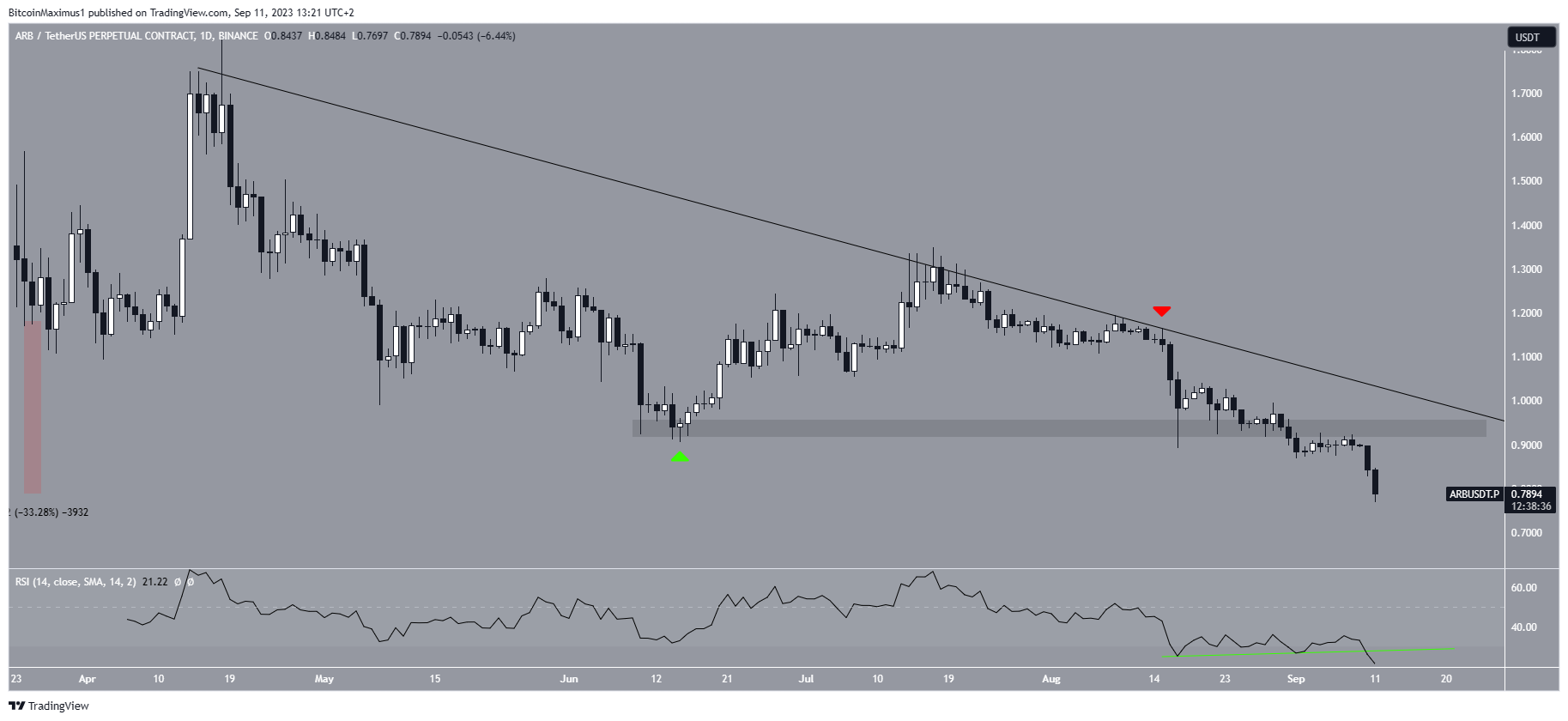 The daily RSI presents a bearish outlook. Traders use the RSI as a momentum indicator when assessing market conditions to determine whether a market is overbought or oversold and to decide whether to accumulate or sell an asset.
When the RSI value stays above 50, the uptrend indicates that the bulls continue to have an advantage. The RSI value falling below 50 indicates the opposite situation, indicating potential bearish conditions. In the current scenario, the RSI is below 50 and falling, both indicative of a downtrend.
In addition, the RSI (as shown by the green line) tried to create a bullish trend but failed. Instead, it moved lower, further confirming the bearish trend.
ARB Price Forecast, What's Next?
The price is already at an all-time low. Therefore, it is necessary to use an external Fib retracement at the very end of the rise to identify the next nearest support level.
Doing so gives the next closest support area at $0.64, 19% below the current price. There are no signs of a bullish reversal. Therefore, it is likely that Arbitrum price will eventually reach this level.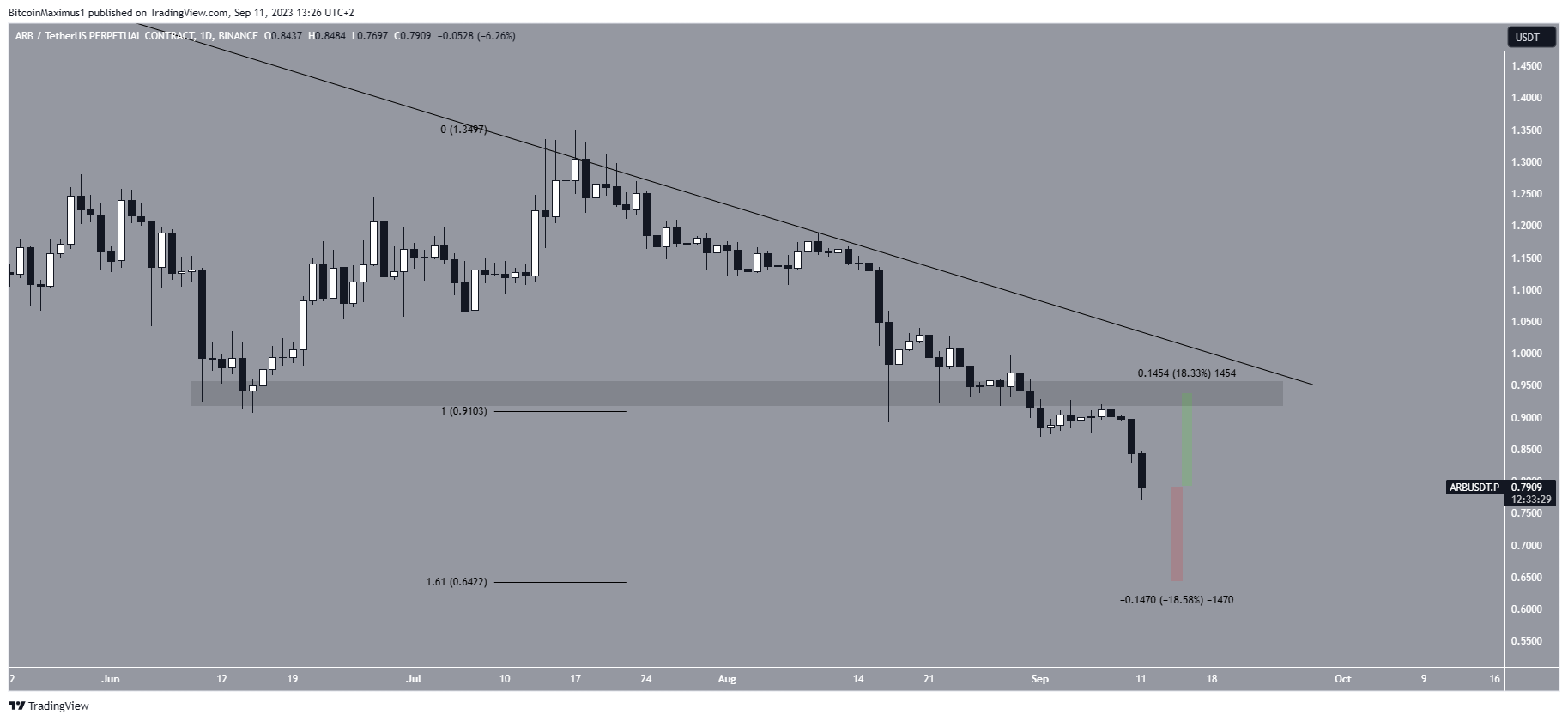 Despite this bearish ARB price prediction, it is possible that a sudden reversal of momentum could lead the price to retest the $0.90 zone. This will mean an increase of 18%. However, the trend cannot be considered bullish until the price recovers.