Intel announced months ago that it would abandon the Core i brand. However, it turned out that some of the new models will be called Core Ultra instead of Intel Core i. Intel Core Ultra was introduced at the Innovation 2023 event held by the company today. Here are the details!
Intel Core Ultra will be released on December 14!
Intel's as part of new naming plan Core Ultra was introduced at today's event. Within the scope of the event, Intel Core Ultra on December 14 It turns out that it will be released. These chips a built-in NPU It will be the first chip to contain However, Core Ultra is one of the most important steps that includes and reveals Intel's latest innovations.
Processor, all new P and E nuclei In addition to its power efficiency, it also draws attention in terms of power efficiency. Additionally, the new processor improves graphics performance when it comes to performance per Watt. twice as fast will be.
Additionally, the processor supports NPU as well as other artificial intelligence for functions GPU And CPU will also use it. On the other hand, another striking point about the processor is that it does not support the Thunderbolt 5 standard, which the company recently announced.
Instead the new processor, Thunderbolt 4 And PCIe Gen5 will include. Additionally, Intel is teasing Meteor Lake processors powered by 3D Foveros packaging and focused on boosting AI functionality. Additionally, with Core Ultra, Intel will usher in the age of artificial intelligence computers.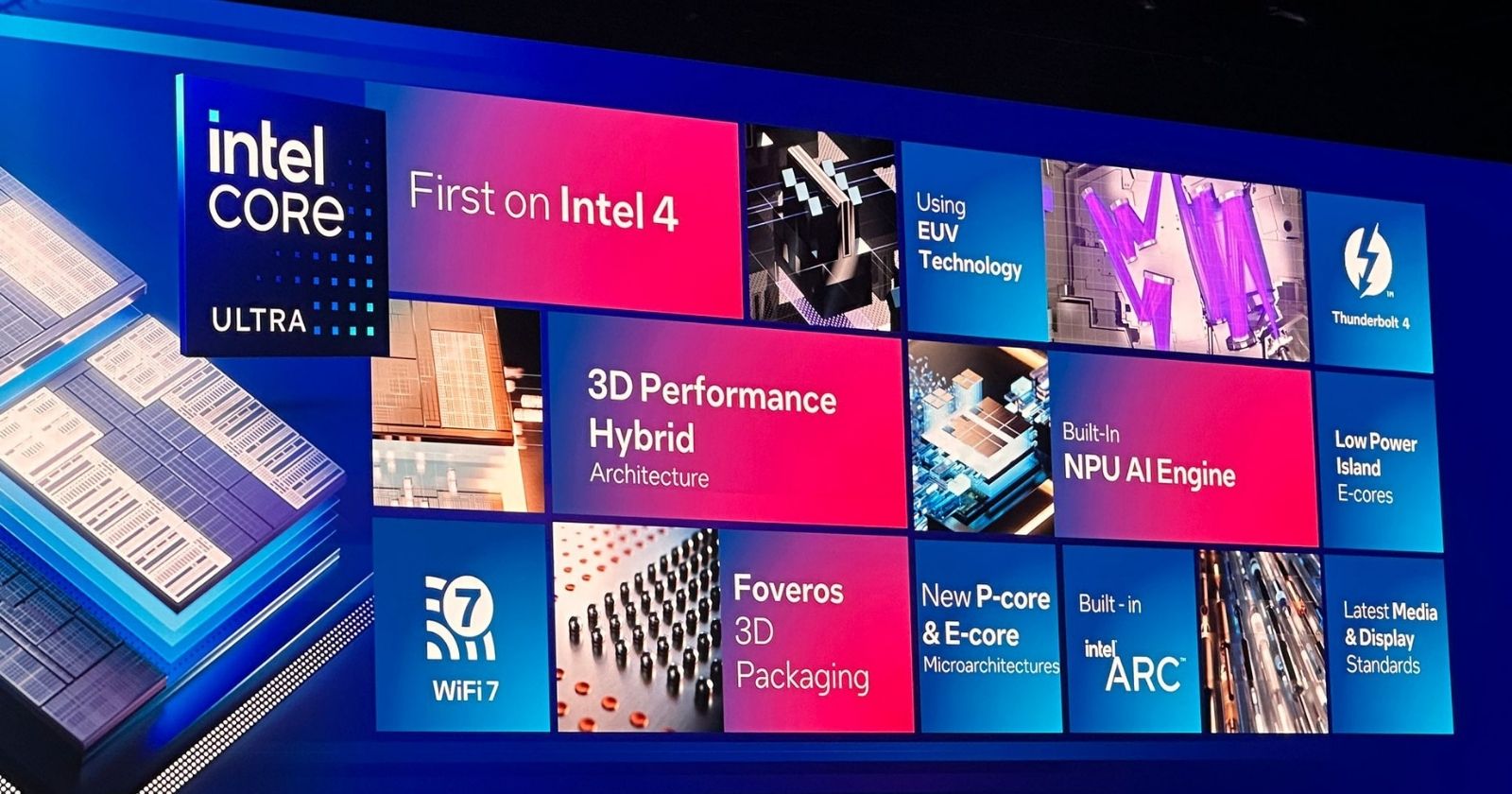 The new processor will make progress in power efficiency performance thanks to NPU and 4 Intel process technologies. In addition, the new processor, built-in Intel Arc It also brings a different level of graphics performance with the graphics card. Jerry Kao, Acer's Chief Operating Officer, previewed a Core Ultra-powered Acer laptop.
So, what do you think about the new processor? Don't forget to share your opinions with us in the comments section!