Bitcoin The price returned to $ 26,500 and managed to maintain these levels. This week, as news of the FTX creditor liquidation broke, the BTC price was quite active. However, the most important detail was the improvement in on-chain activity with the increase in price.
Santiment announced that Bitcoin continued its streak of unique address activity at a 5-month high, with an average of 1.1 million BTC addresses actively sending and receiving coins per day. In addition, the 5% price increase in the last 3 days has triggered an increase in profit taking, reaching a 2-month high today.
Moreover, BTC investors managed to make some profits since it recorded the highest profit-loss ratio in two months.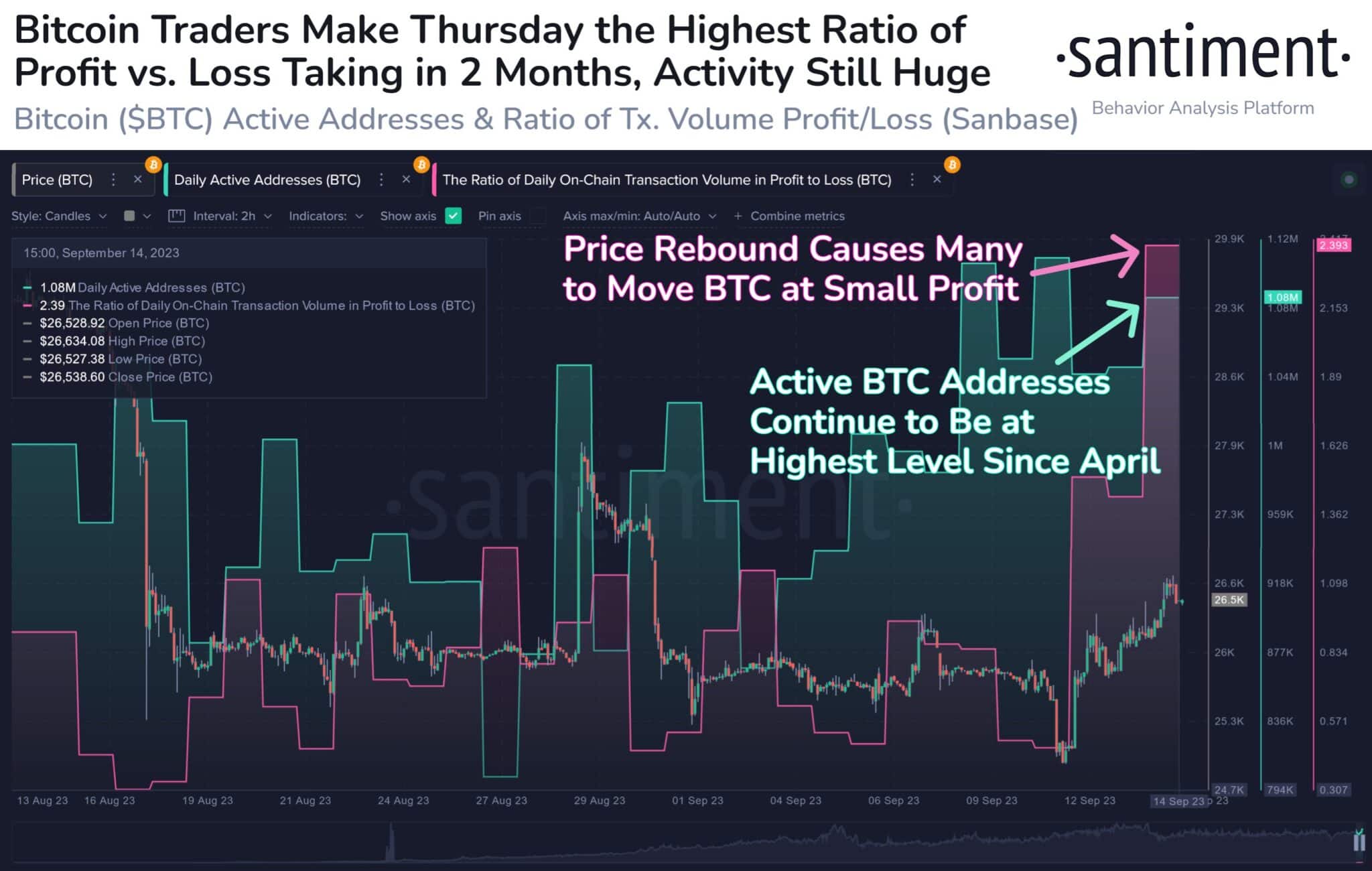 Michael van de Poppe continues to believe that Bitcoin will probably not see as much decline as expected. Additionally, news such as Deutsche Bank launching crypto custody solutions also provided a major boost to the market.
Poppe explains that we are observing a price sweep at the $25,000 level and support should hold at higher price levels.
In such a trend, it is crucial for the market to maintain levels between $25,600 and $25,900. Because a break below this range would be likely to trigger a series of stop losses before significant price movements occur.
This is an important detail that increases the possibility of the price reaching the bottom. An important indicator is that we are once again trading above the 200-Week Exponential Moving Average (EMA) and we are likely to close above it this cycle as well.
As we reported as Koinfinans.com, data received from Greeks Live according to22,000 BTC options with a Put Call Ratio of 0.74, a maximum pain point of $26,000, and a face value of $560 million are approaching expiration.