"Shark Tank" investor Kevin O'Leary urged US regulators to impose rules on the cryptocurrency market, saying that no one wants to be a "cowboy" (meaning the person who lives in a whirlwind) about it. The famous businessman used the following statements in an interview published on Monday: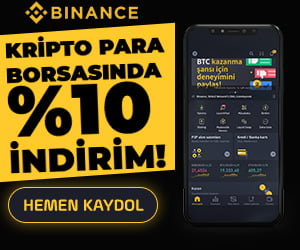 "We really want the regulator to make some decisions about crypto, because as those in financial services, none of us really want to be cowboys about it…
I wouldn't want to get involved in the crypto space if the regulator says it's not appropriate."
Since digital assets are not classified as "securities", the US has no regulatory body that oversees the crypto market. Gary Gensler, Chairman of the SEC (Securities and Exchange Commission), often comments on this and thinks the SEC should be given more power to regulate the market.
O'Leary expressed his concerns, saying, "I can't afford to break the rules," and offered the following advice:
"If the regulator eventually allows financial services companies to call it assets, put them in an ETF in the United States – as in Canada and other countries -"
Some portfolio managers say that ETFs create a huge contradiction because crypto investors should not need such a product to enter the market. However, traditional investors demand an ETF. The SEC has yet to approve a Bitcoin ETF, but is currently considering applications from more than 20 organizations, including Galaxy Digital, VanEck, Valkyrie Investments, and FirstTrust/SkyBridge.
"At the end of the day, I think that's going to happen over the next few years," O'Leary said. So there is a lot of interest right now." made the addition. He also touched on the SALT event, which will take place in New York from September 12-15. He said that the leading hedge fund industry conference, hosted by crypto enthusiast Anthony Scaramucci's SkyBridge, is about the future of decentralized finance and cryptocurrencies.
"There isn't a single empty hotel room in New York. It's like the 'Bitcoin 2021 event'. All institutions come to the conference to discuss this issue."