coinbaseplans to add three new assets to its 2023 altcoin listing plans in a new announcement shared on its Twitter account.
According to the announcement shared on Coinbase's website, it is expected to be listed in 2023. altcoinAdded three new entities among . The announcement follows the company's statement that we want to bridge the road to Web3. As a matter of fact, no exact date has been given for when the listings will be made.
Coinbase To List Three More Altcoins
US-based cryptocurrency exchange Coinbase has decided to expand its portfolio with three new altcoins. New altcoins based on ERC-20 Audius (AUDIO), Threshold (T) and Axelar (AXL). This announcement also triggered a volatility in the price of related assets. However, the highest rise Threshold it happened.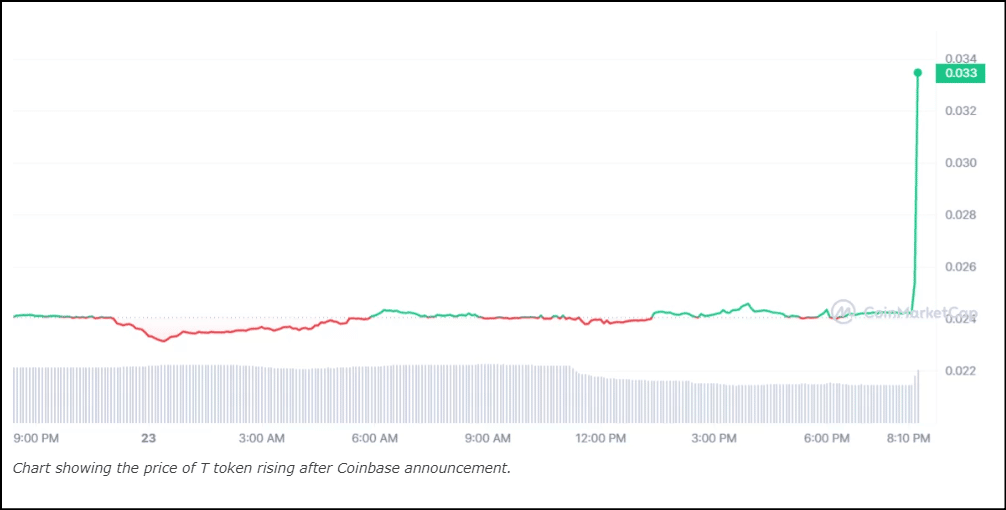 NuCypher and Keep Are Delisted
Coinbase announced that it will delist NuCypher and Keep tokens in its portfolio. This is because both beings have merged with Threshold. The T token serves a dual purpose in the Threshold Network, where it is both a utility token and a management token for the Threshold DAO.
In conclusion, we would like to point out that although Coinbase has updated this roadmap, it would be wrong to state that the assets are listed definitively. The main purpose of these announcements is an official statement that their projects are under review.
On January 18, KAVA, the cryptocurrency powering Kava's Web3 network, took its place on Coinbase's trading platform after it was added to the roadmap only a few weeks ago.