Many people, who are curious about the interest rate decision from the USA, have their eyes on the FED meeting. Cryptocurrency markets are also focused on the interest rate decision to be determined by the US Federal Reserve.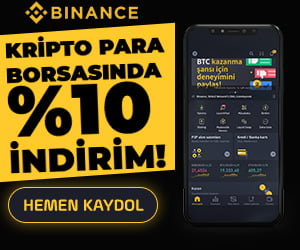 The Fed, which came together in line with the calendar determined during the year, will hold the highly anticipated meeting on 14-15 December 2021. Jerome Powell, Chairman of the US Federal Reserve, is expected to make a statement on the evening of 15 December.

So, what kind of interest rate decision are market experts waiting for? For now, we can say that a general interest rate hike is not expected. There are also experts who think that the expected interest rate decision affects the markets negatively.

There is a lot of uncertainty in the cryptocurrency markets right now. Bitcoin continues to trade in a relatively narrow range. Crypto investors are waiting to act in line with the next decision from the Fed. So how will the interest rate decision affect the cryptocurrency market?

First of all, as we mentioned above, the general expectation is that interest rates will not increase. In such a scenario, crypto money markets, especially Bitcoin, are expected to react positively. However, it is difficult to say whether the rise to be experienced at this point will be long-term.

On the other hand, if interest rates are increased due to high inflation, which is not generally expected, then a negative reaction can be expected from the Bitcoin price.

It is also worth noting that the markets reacted to all of these scenarios in advance. So these developments can be priced in advance before December 15 arrives. Therefore, it is not surprising that investors create selling pressure in the market for fear of "Fed will increase interest rates".
As a result, in this period when the crypto money market is uncertain, it will be useful to follow important news and take action accordingly.

Disclaimer: What is written here is not investment advice. Cryptocurrency investments are high-risk investments. Every investment decision is under the individual's own responsibility. Finally, Koinfinans and the author of this content cannot be held responsible for personal investment decisions.