new York It was the first state to officially declare a moratorium on fossil fuel-powered cryptocurrency mining. Governor Kathy Hochul has signed a two-year permit ban on proof-of-work (PoW) mining operations, the New York Times reported.
The law took effect after growing concerns about the environmental impact of carbon-based fuel activities. As a matter of fact, cryptocurrency mining is now the target of these issues. Moreover, the law was passed earlier this year and officially entered into force by being signed today. Considering the functioning of the laws in the country, it is possible to say that it works relatively quickly.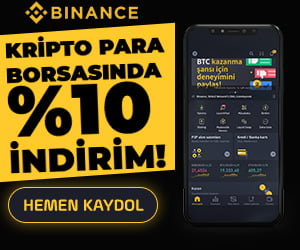 New York became the first state to enact a temporary ban on new cryptocurrency mining permits at fossil fuel plants, a move aimed at addressing the environmental concerns over the energy-intensive activity. https://t.co/vsEG6M3S9Q

— The New York Times (@nytimes) November 23, 2022
New York Enacts Mining Moratorium
Cryptocurrency mining has many benefits for decentralized financial freedom and the advancement of cryptocurrencies. As a matter of fact, besides the great benefits it provided, there was always a downside. And this is the impact on the environment due to the huge need for computing power.
Senate Act S6486D was formally passed and enacted by the state governor. In addition, a memo on the bill was also officially announced. Accordingly, "The law will prohibit the issuance of Environmental Protection Act permits for two years for proof-of-work cryptocurrency mining operations operated through power generation facilities using carbon-based fuels."
Governor Hochul said the move is "an important step for New York as we try to address the global climate crisis." Subsequently, this adds to the desire to "ensure New York remains a center of financial innovation, while at the same time taking important steps to prioritize the protection of our environment."
Crypto Mining Carbon Based Alternatives
While the bill opposes carbon-fueled plants, the new law does allow for carbon-based alternatives. Moreover, this could lead to an innovation such as hydropower. This, crypto mining as a possible alternative energy source.
The PoW, or proof-of-work mechanism, has been used by some of the world's largest cryptocurrencies, including Bitcoin and Ethereum. However, in September, Ethereum switched to a less energy-consuming proof-of-stake mechanism.
Mining enables the creation of new blocks, so it is vital to cryptocurrency. However, the need for massive computing power to calculate extremely complex equations to process transactions has fueled the anger of environmentalists.
The concern was about what this would do to the existence of cryptocurrency platforms in New York state. Also, Perianne Boring, CEO of the Digital Chamber of Commerce, took a strong stance against Hochul's decision.
"No other industry in New York has been pushed aside for energy use," Boring tweeted. Boring continued: "This sets a dangerous precedent for determining who does and does not use energy."
You can follow the current price action here.
Disclaimer: What is written here is not investment advice. Cryptocurrency investments are high-risk investments. Every investment decision is under the individual's own responsibility. Finally, Koinfinans and the author of this content cannot be held responsible for personal investment decisions.