As previously reported by us; Coinbase CEO Brian Armstrong stated at the end of June that he and his team are doing their best to list as many assets as possible in the coming months. It looks like Coinbase is still on its listing spree; The crypto exchange has added two low-value decentralized finance (DeFi) altcoins to its platform.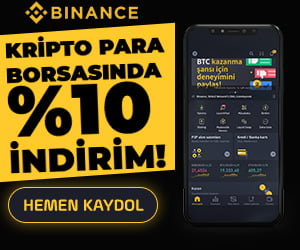 On Wednesday, Ethereum-based tokens Rari Governance Token (RGT) and XYO Network (XYO) began trading on Coinbase Pro, according to Coinbase's twitter account.
Inbound transfers for RGT and XYO are now available in the regions where trading is supported. Traders cannot place orders and no orders will be filled. Trading will begin on or after 9AM PT on Thursday September 9, if liquidity conditions are met. https://t.co/mBkfBSDDja

— Coinbase Pro (@CoinbasePro) September 8, 2021
RGT; It is known as the governance token that powers Rari Capital, a DeFi platform for lending, fee reductions and protocol management.
XYO supports the XYO Network, a network that anonymously collects and verifies geospatial data; this data can then be traded or staked for tokens representing real locations.
Coinbase explained this move on its blog as follows:
"One of the most frequent requests we receive from clients is the ability to trade more assets on our platform. Based on the terms of our listing process, we hope to support more assets that meet our criteria over time.
When there is a sufficient supply of RGT and XYO on the platform… order books will be launched in three phases: post only, limit only and full trade."
XYO has entered the full trading phase as of yesterday, while RGT is still in the post trading phase only.

After this listing, XYO increased by up to 55 percent. However, later on, the altcoin lost some of its gains and at the time of writing, it is trading at $0.038, up 34 percent in 24 hours, according to data from CoinGecko. RGT, on the other hand, is trading at $14, down nearly 10 percent.
Disclaimer: What is written here is not investment advice. Cryptocurrency investments are high-risk investments. Every investment decision is under the individual's own responsibility. Finally, Koinfinans and the author of this content cannot be held responsible for personal investment decisions.