The Cardano ecosystem is subject to frequent criticism and cannot show the desired performance in the token price. Cardano founder Charles Hoskinson on the other hand, considers defending the network to be the primary task.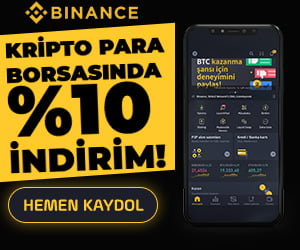 Hoskinson, who shared on Twitter:
"I always think that where there is a microphone and an audience there is an opportunity to win the hearts of the audience. Cardano 'needs an army (referring to the community)) to change the world, and we cannot build that community just by talking."
Charles Hoskinson, who also made a statement about the people who condemned him, cardano By going to the defense of the blockchain, "We need to send the message that our network is not a ghost chain and smart contracts, we should be able to say we are here. There's the RealFi concept and what we've already accomplished."
I guess I'm old fashioned, but I've always felt where there is a microphone and an audience that's an opportunity to win some hearts and minds. Cardano needs an army to change the world and we aren't going to build it only talking through the blameless and pure.

— Charles Hoskinson (@IOHK_Charles) June 19, 2022
Hoskinson also tweeted about the invitation to speak about blockchain and cryptocurrencies before the US House of Representatives Agriculture Committee, which oversees the CFTC. The event is scheduled to air on June 23 at 10:30 EST.
Cardano (ADA) Price Action
At the time of writing, ADA was trading at $0.47, up 6.46%. Cardano has also managed to make up for weekly losses, up 6% over the past seven days. Meanwhile, ADA ranks as the seventh-largest cryptocurrency by market capitalization, according to data from CoinMarketCap.
In the latest weekly development update, Cardano's IOHK has announced its upcoming upcoming week, tentatively scheduled for the end of June. Vasil Hard Fork He shares the preparations for
IOHK also provided a chart that provides network growth information. Currently, 1,020 projects are being built in Cardano, while a total of 90 projects have been launched recently. The number of NFT projects has increased to 5,868 and currently the number of Plutus scenarios has reached 2,817. Native tokens also exceeded 5.2 million.
You can follow the current price action here.
Disclaimer: What is written here is not investment advice. Cryptocurrency investments are high-risk investments. Every investment decision is under the individual's own responsibility. Finally, Koinfinans and the author of this content cannot be held responsible for personal investment decisions.