The new annual report by Electric Capital includes two Ethereum He noted that there has been massive developer activity growth across four blockchain projects, including its rival.
According to the report, active developers on the Polygon (MATIC) and Cosmos (ATOM) blockchains, along with ETH competitors Solana (SOL) and Polkadot (DOT), increased more than 400% in 2022 from five years ago.
"Although prices are still at 2018 levels, developer activity is much higher. Each of the four blockchains we mentioned has fewer than 200 developers in 2018. In 2022, this number has increased to over 1000."
The report in question (on a monthly basis) has 1000+ developers on Polygon, 2000+ on Cosmos, 2000+ on Polkadot, and 2250+ on Solana.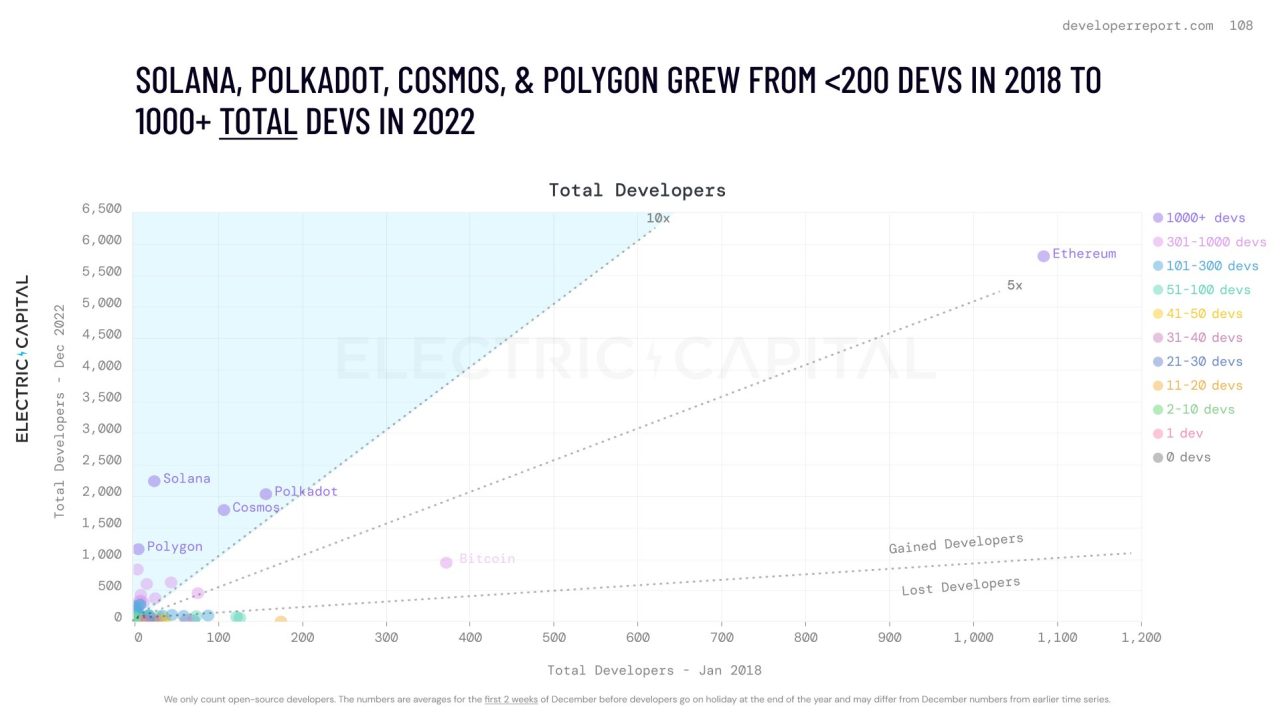 The developer activity in the cryptocurrency industry was only around 1000 per month for the first seven years. As of December 2022, this number was recorded as 23,343. This represents a 5% increase compared to December 2021.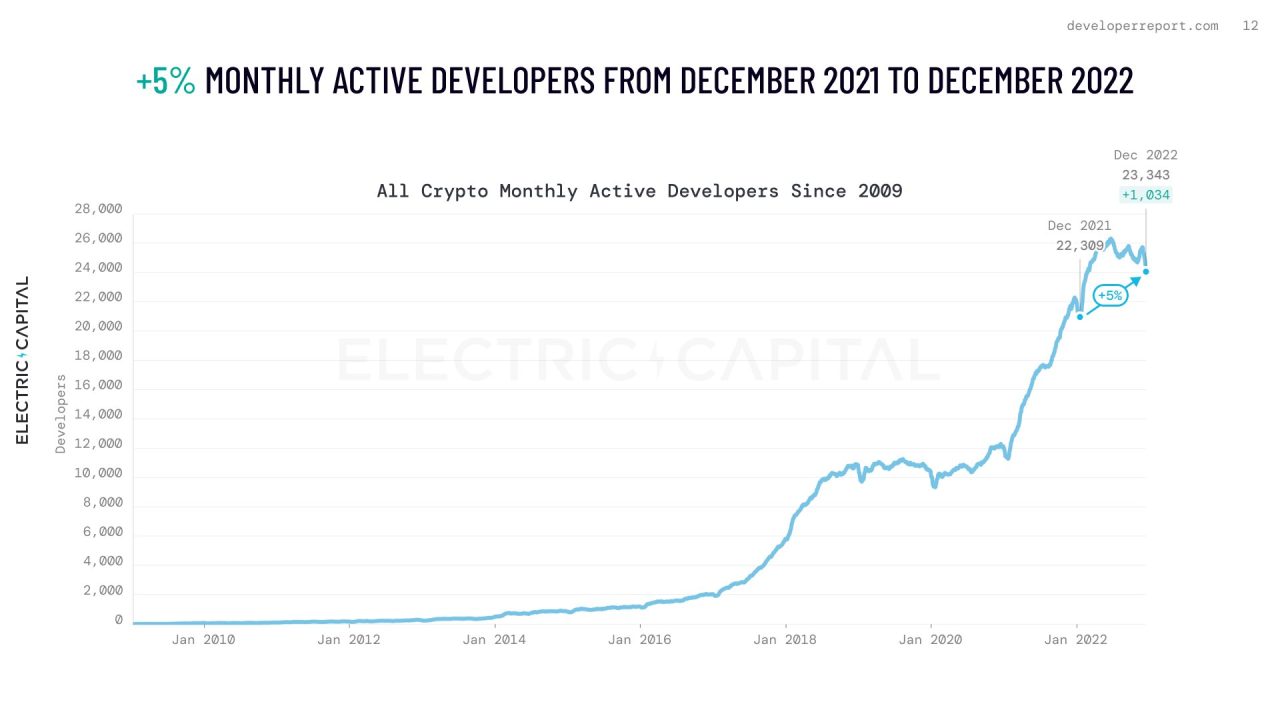 development activity on a blockchain, altcoin interpreted as an increase in price.
"Developers are leading indicators of value creation. Developers build applications that deliver value to users. Killer apps attract customers, and those customers bring in more developers."
Maria Shen, an investor in Electric Capital, also acknowledged that the report in question was written based on open-source data, so it may have shortcomings.