Polkadot-based decentralized finance (DeFi) platform Acalathe value of its stablecoin dropped by 99% after hackers exploited a deficit in its liquidity pool, joining the list of not-so-stable coins.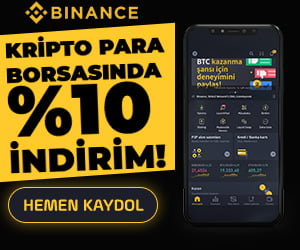 According to data from CoinGecko, the stablecoin lost its peg to the $1 exchange rate and fell as low as $0.009 in the early hours of Monday morning.
Different price monitors provide highly contradictory data on the price collapse of the aUSD; CoinGecko, stablecoinWhile stating that .
In a tweet shared by Acala Network, the newly launched iBTC/aUSD 1.28 billion dollars from hackers due to "misconfiguration" of the liquidity pool aUSD declared that he could print; The sudden influx of coins caused the stablecoin to crash in just a few minutes.
iBTC is a reverse synthetic Bitcoin token that can be used on DeFi platforms and traded for USD in Acala.
We have identified the issue as a misconfiguration of the iBTC/aUSD liquidity pool (which went live earlier today) that resulted in error mints of a significant amount of aUSD
one/

— Acala (@AcalaNetwork) August 14, 2022
Acala announced that it is pausing network trading after an urgent management vote. The team will begin monitoring on-chain transactions and encourage "those who accidentally minted a USD or exchanged a token from this aUSD not in Acala" to send back to tweeted addresses.
Acala later confirmed that the bug has been fixed: "The incorrect configuration has been fixed and wallet addresses that receive the mistakenly minted aUSD have been identified."
If you are a whitehat/recipient of errorneously minted aUSD or swapped token from these aUSD that are not on Acala, please transfer them to addresses below👇

Ten Polkadot: 13YMK2eYoAvStnzReuxBjMrAvPXmmdsURwZvc62PrdXimbNy

On Moonbeam: 0x7369626cd007000000000000000000000000000000
5/

— Acala (@AcalaNetwork) August 14, 2022
Acala's native token ACACoinMarketCap is currently trading at $0.27, down over 6% on the day.
Stablecoin Troubles Continue
Acala-owned aUSD has dramatically depegged, joining the list of stablecoins that have failed to hold their value.
In May, the collapse of Terra's algorithmic stablecoin, UST, wiped out billions of dollars in a matter of days and caught the attention of regulators around the world. Unlike UST, Acala's aUSD is not an algorithmic stablecoin but is allegedly multi-collateralized and backed by assets like DOT, KSM, ACA, KAR, BTC, and ETH.
During the Terra UST collapse in May, other stablecoins were also deteriorated, including the hybrid algorithmic stablecoin DEI, which is currently trading below 20 cents. Even the world's largest stablecoin, Tether, was not immune to these events and dropped as low as $0.95 before recovering.
You can follow the current price action here.
Disclaimer: What is written here is not investment advice. Cryptocurrency investments are high-risk investments. Every investment decision is under the individual's own responsibility. Finally, Koinfinans and the author of this content cannot be held responsible for personal investment decisions.