The past month has been pretty tough for the crypto markets, with many of them experiencing significant price drops. In addition, it made a good start to February as Bitcoin and Ethereum managed to hold support in the second month of the year. If the downtrend in the crypto market reverses this month, Metaverse cryptocurrencies will likely see significant price increases as well. In this article, as KoinFinans, we examined the top three Metaverse cryptocurrencies with the potential to explode and low market capitalization in February 2022.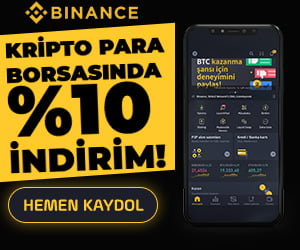 Alien Worlds (TLM)
Unit Price: $0.1144
Market Cap: $104 million
24-hour Trading Volume: $69 million
Released in April 2021 Alien Worlds (TLM)is one of the most underrated projects on the market. Despite being priced lower than it should have been, this metaverse coin reached more than 1.3 million users last month.
Alien Worlds provides a 2D browser-based experience integrated with WAX and BSC blockchains. Alien Worlds is a pay-to-play game that allows users to mine the platform's native utility token, Trillium (TLM), with NFTs.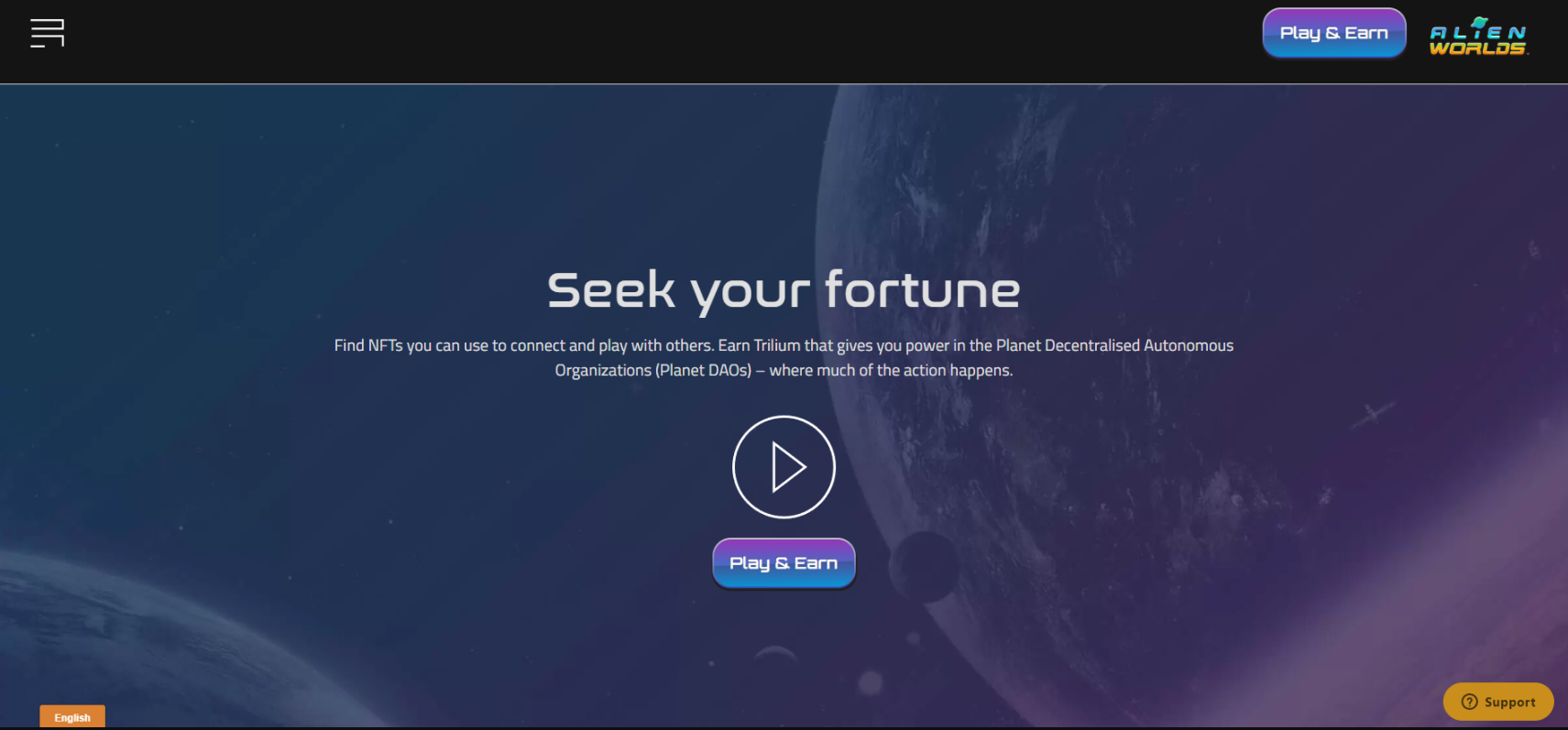 Users can start mining TLM for as little as $5 by purchasing NFT mining tools from WAX's marketplace AtomicHub. Players have three slots for mining tools and can create a custom mining structure based on their budget and goals.
Also, a great way to earn additional TLM is to stake your existing Trillium on the Binance Smart Chain. This activity is called "missions", one advantage of staking your TLM is that at the end of the missions, players are rewarded with rare NFTs that can only be obtained through these missions.
on the market Minimum Viable Product (MVP)* Alien Worlds, with its current market cap of $103 million, is overpriced and overlooked by the community, as there are projects that don't even have one, but have a larger market cap than Alien Worlds.
The fact that Alien Worlds is the most popular crypto game every month shows that this project has tremendous long-term potential and is a must watch in February 2022.
You can buy TLM from Binance, KuCoin, FTX, Poloniex, Bittrex, PancakeSwap and other exchanges.
Wilder World (WILD)
Unit Price: $1.77
Market Cap: $148 million
24-hour Trading Volume: $5.5 million
Released in May 2021 Wilder Worlds (WILD)is one of the most anticipated ultra-realistic Metaverse cryptocurrency projects on the market. Wilder World is an Ethereum-based immersive 5D Metaverse built with Unreal Engine 5 using the latest technology to provide users with an immersive and exciting experience.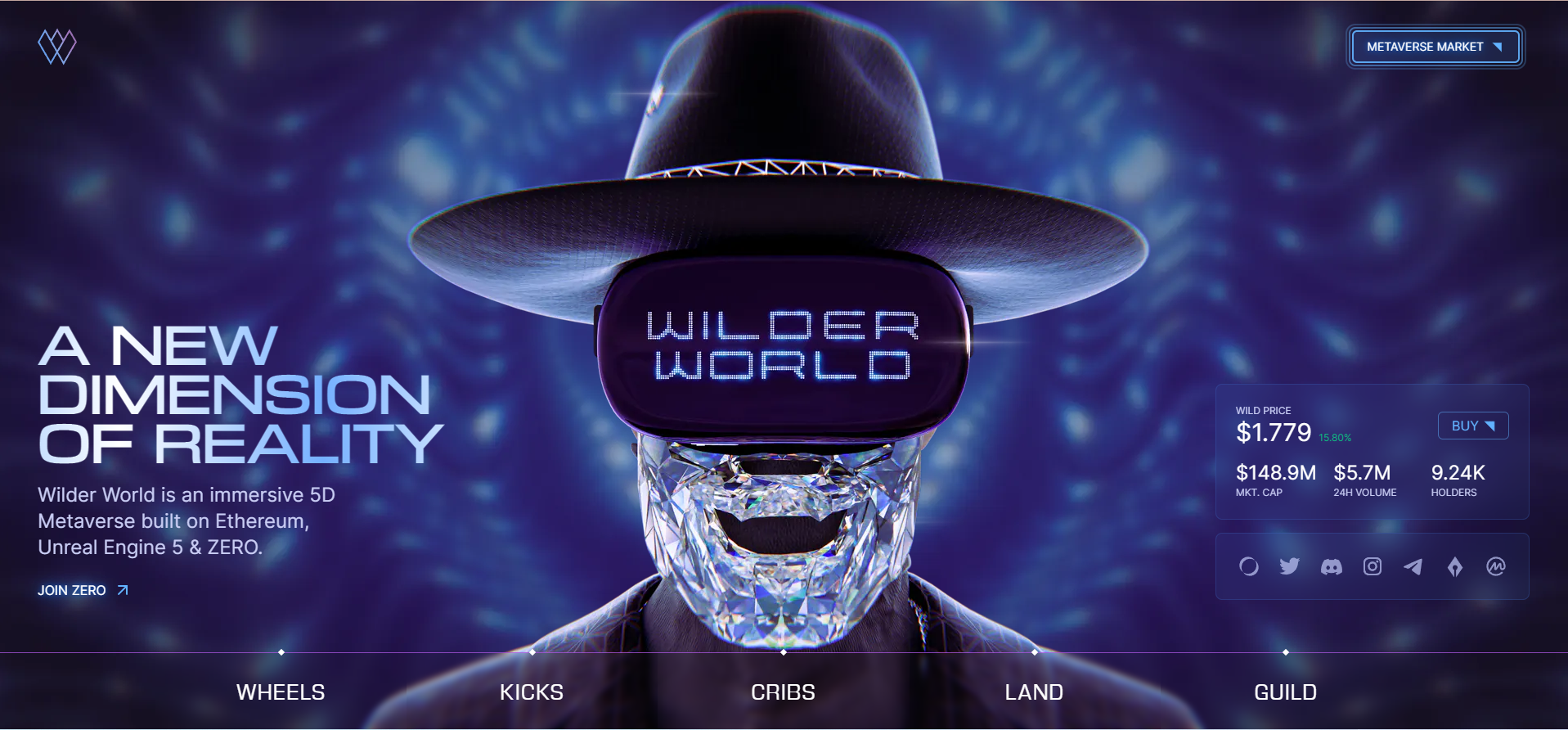 Although the game is still in development, Wilder Worlds; It currently has an active Metaverse Marketplace containing various NFT collections for users to purchase various cars, sneakers, buildings and much more.
In addition, the crypto platform continues to make important partnerships. Wilder Worlds recently announced that they have partnered with Ledger, the industry's leading security and hardware provider.
welcome to #Wiami team @Ledger 🏝

the #WilderNation is thrilled to partner w/ one of the industry's premier security & hardware providers.

The "Ledger Loft" security & education hub will aim to keep our citizens safe via play-2-learn activities.

📰🔗👇https://t.co/biotPB1Hzp pic.twitter.com/qApbqG2neB

— Wilder World (@WilderWorld) January 31, 2022
As part of the collaboration, Wilder World is building the Ledger Loft, which aims to educate users through puzzle play-to-win events.
With the game's launch, a thriving economy and significant ongoing partnerships, Wilder World is an undervalued project to consider in 2022. The project's current valuation of $48 million is relatively undervalued, both relative to the overall crypto market and relative to the coin's $500 million market cap at the start of the year, and is highly open to growth.
WILD; KuCoin, Uniswap, Gate.io, MEXC, BitMart, Bitget etc. can be purchased on exchanges.
Revomon (REVO)
Unit Price: $0.44
Market Cap: $10.9 million
24-hour Trading Volume: $1.5 million
Released in April 2021 Revomon (Revolution Monsters)is a Pokemon-inspired Metaverse project featuring an online monster trainer that fully integrates NFTs with cutting-edge VR and allows players to create real value in a virtual world.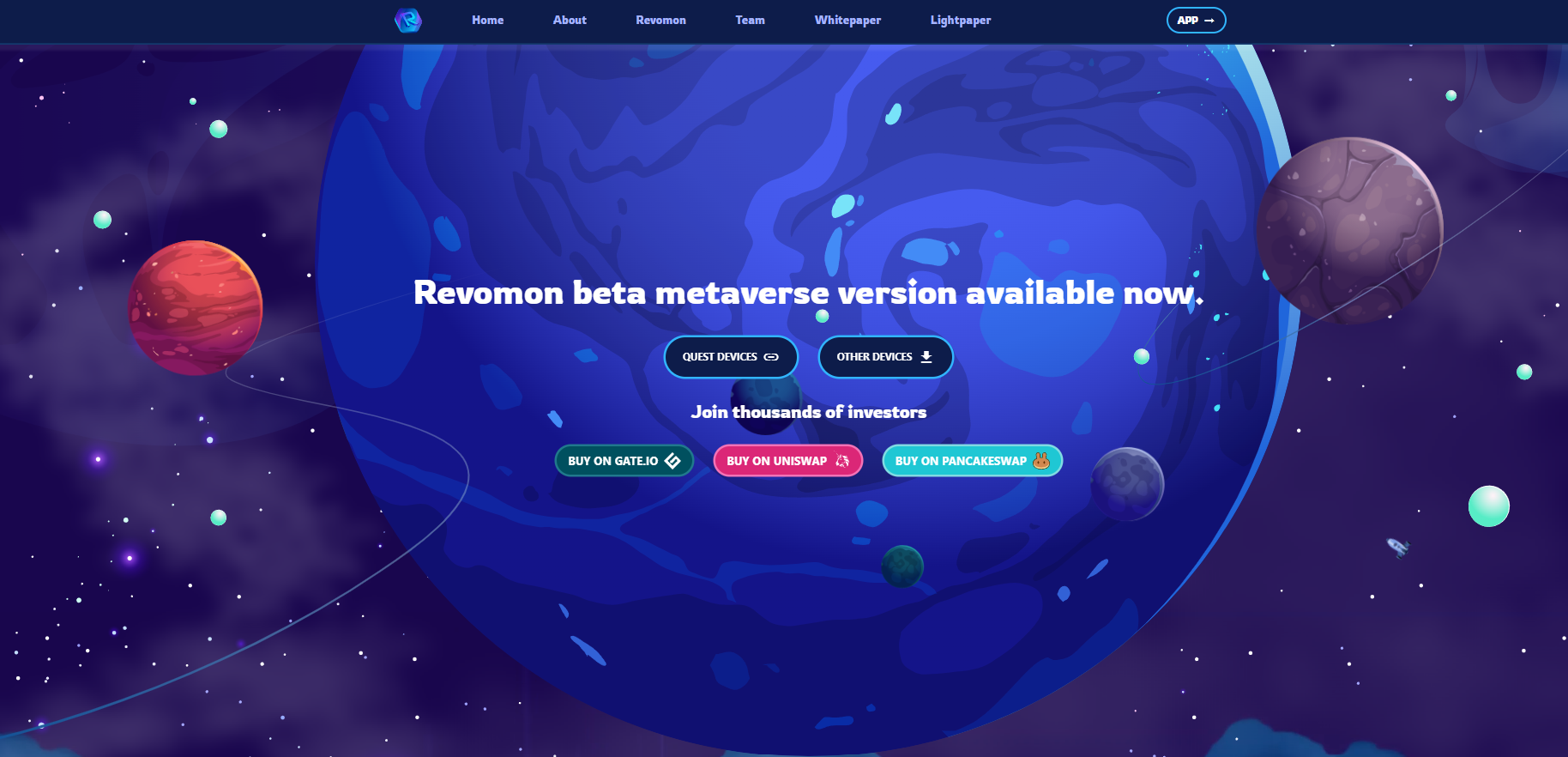 The project includes a play-to-win model that rewards users for participating in the ecosystem, as well as a DAO that helps shape the future of the project. Revomon's beta Metaverse is available on Quest and other devices, and users can experience the Metaverse for themselves.
Revomon's Metaverse is built with the Unity game engine. The game allows users to tame Revolution Beasts and enjoy quests, battles, etc. continues as they assemble the Revomons army to undertake missions. There are currently 151 Revomon monsters in the game that users can try to catch.
A project with a fairly low market cap under $10 million, Revomon is one of the metaverse cryptos to consider in February 2022 as it has room to grow and thrive. On top of that, the team's launch of a Quest app reflects the development team's expertise, making Revomon a truly immersive metaverse cryptocurrency.
REVO; It can be purchased from platforms such as Uniswap, Gate.io, PancakeSwap etc.
*Minimum Viable Product (MVP), It is a development technique in which a new product with essential features sufficient to attract the attention of consumers is introduced to the market. The final product is only released after sufficient feedback has been received from the first users of the product.
This technique helps them make the final product much better. With the help of the MVP concept, the research or marketing team will find out where the product is missing or what its strengths or weaknesses are.
Disclaimer: What is written here is not investment advice. Cryptocurrency investments are high-risk investments. Every investment decision is under the individual's own responsibility. Finally, Koinfinans and the author of this content cannot be held responsible for personal investment decisions.