The relatively good performance of Ethereum increased the activity in the altcoin market. However, unlike ETH, the most notable asset of the past weeks Litecoin (LTC).
Over the past 90 days, the price has increased by more than 80% as investors show interest in Litecoin. According to on-chain data, activity of large whale addresses holding LTC has increased. centiment comment on the subject made.
We found that transactions of $1 million and above in Litecoin have increased. The increase in similar transactions had a positive effect on the price by 37% and 33% before.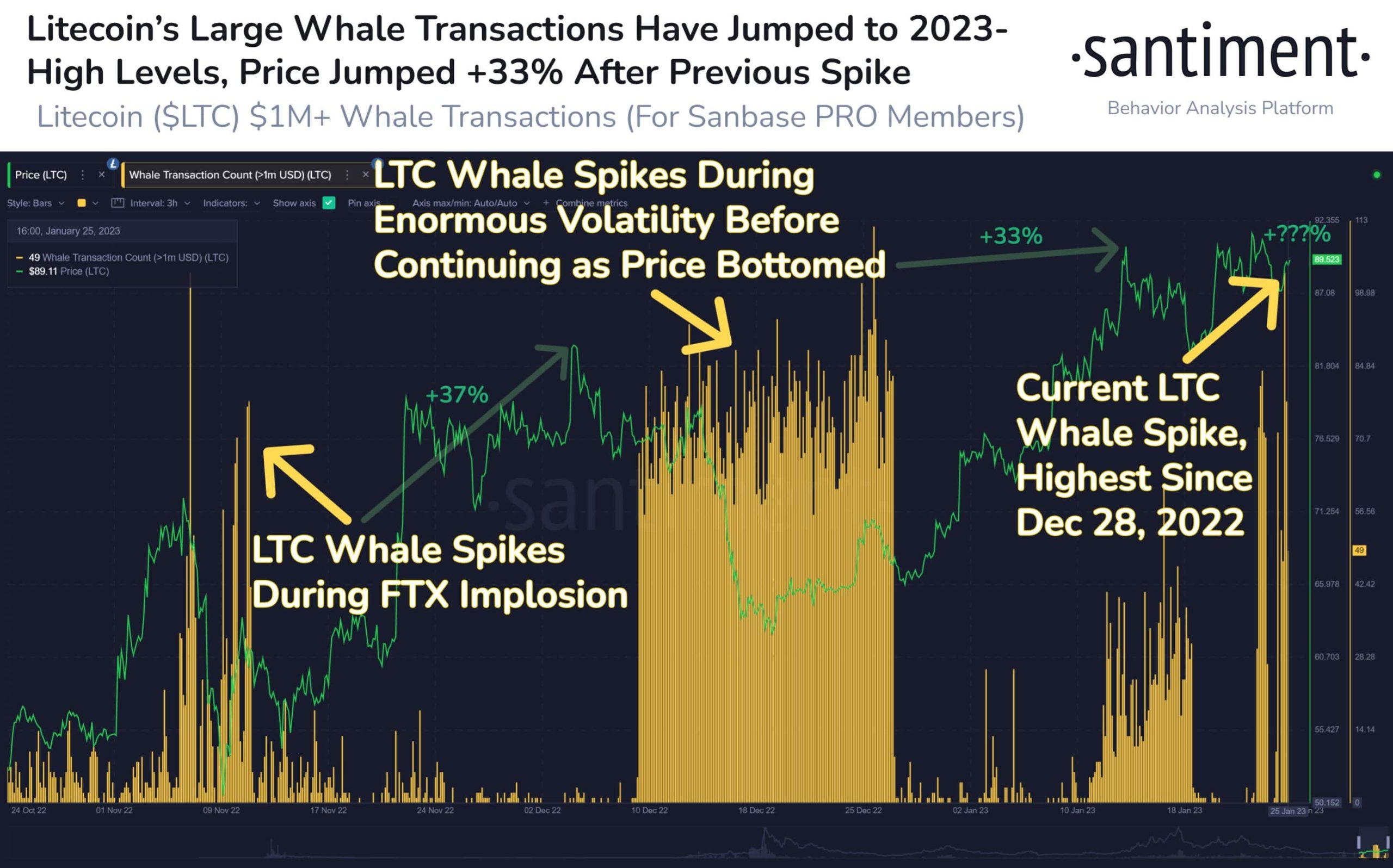 Analysts have started adding to their baskets before Litecoin's "halving", which will complete in the summer of 2023. This is a critical catalyst to help the LTC price rise. According to some estimates, the price has the strength to exceed $150.
Litecoin Is Not Alone In Its Activity Increase
dYdx Its foundation announced that it has delayed the unlocking of 150 million tokens until December. This, in turn, helped the altcoin price increase by over 30%. As a result, the altcoin has been flooded by whales. Santiment made the following comment on the subject.
DYDX has quietly been the shining star of the altcoin market in recent days and its price has increased by 22%. The network already has 986 active addresses, which is a good value. Even today alone, 10 whale transactions of over $1 million have been recorded.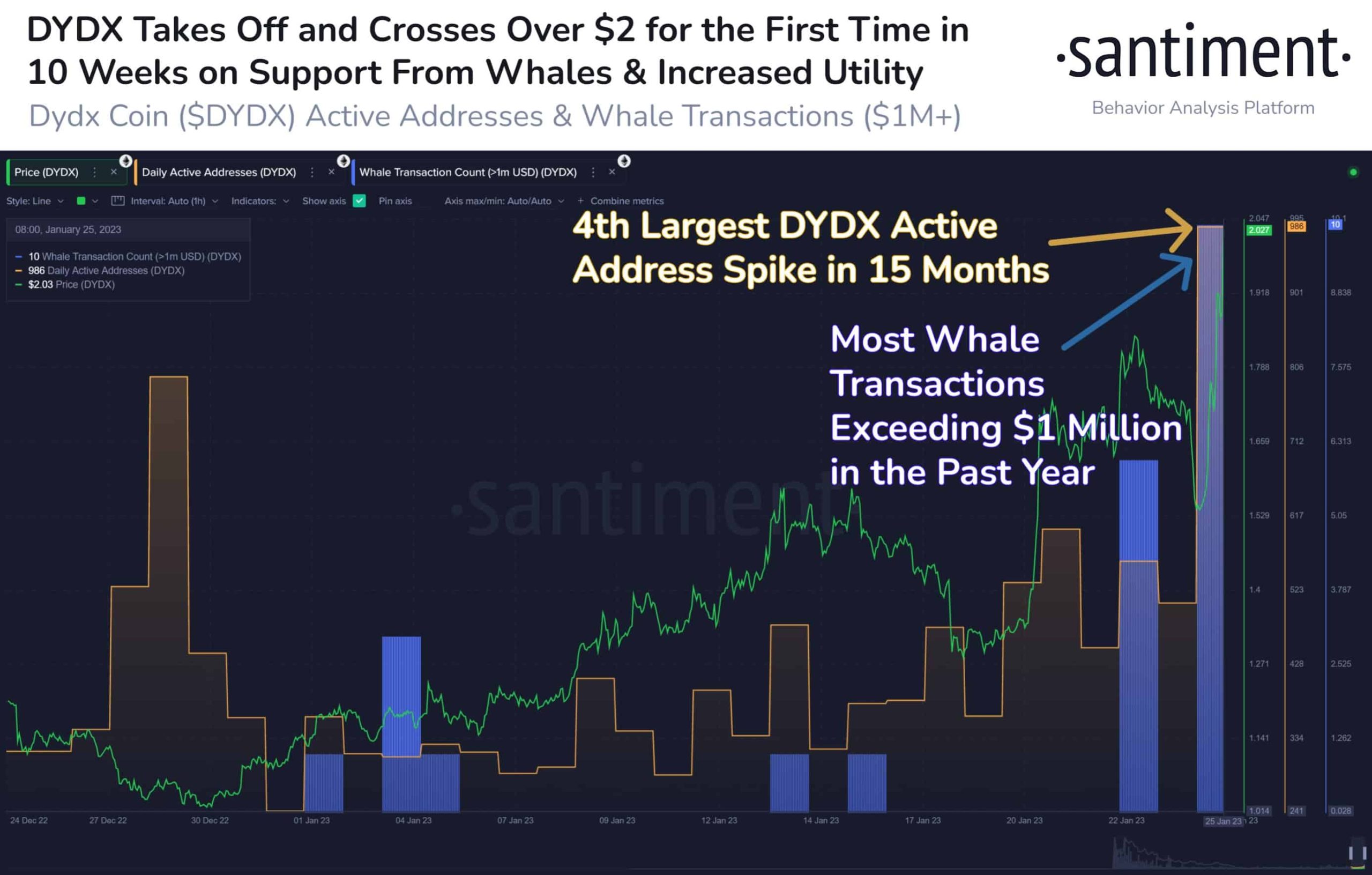 Besides Litecoin and dYdX, some other small and medium altcoins have also seen strong gains this year. Some of the altcoins that have increased by 20% in the last 24 hours are LCX, SONM, Aptos, Nervos, Concordium.
🥳 #altcoins are on another impressive run, with several notable assets up 20% or more. After a 5-day #crypto bottom, prices are seeing little resistance. social spikes & #FOMO may cause a top, or traders will scoff at this run (allowing rallies to continue). https://t.co/Fv5R7Ke87Z pic.twitter.com/Ez1WW5vPsf

— Santiment (@santimentfeed) January 25, 2023
You can follow the current price movement by clicking here.