One of the most popular games in the world League of Legendsby Riot Games MOBA It was released as a strategy game. The online game, which has hundreds of thousands of players in Turkey, is constantly receiving updates.
Of course, getting an update means important changes are coming. These changes are sometimesLoL FPS lowIt causes complaints such as ". At this point, players are looking for various methods to increase the number of frames per second. We are also in this content "How to increase League of Legends (LoL) FPS?We answered the question.
LoL FPS Increase Methods
"LoL FPS lowThere are a few methods that players who want to increase the number of frames per second can try to solve the "" problem. With these ways FPSIt is possible to increase to a considerable extent. So without further ado LoL FPS boost Let's move on to the methods.
Give LoL system priority.
Kill unnecessary processes in the background.
Clean residual files on your computer.
Close the client while playing.
Play LoL in full screen.
Lower the graphics level.
1. Give LoL system priority
Your computer's operating system runs many services and runs programs in the background. Of course, the system also needs to allocate resources for these processes. In this case, sometimes not enough resources are allocated for LoL.
By prioritizing LoL, you can make the game more important than other running services. This method is very important for increasing LoL FPS. Therefore, it is worth trying. To give LoL system priority on Windows, you must follow these steps:
Step 1: To prioritize the service, first log in to LoL and enter a match. You can enter AI mode, it won't matter.
Step 2: Log into Task Manager using search.
Step 3: In Task Manager, switch to the Details tab from the top.
Step 4: Right click on the League of Legends.exe service and Set Priority option Real time Change it to .
2. Kill unnecessary background processes
Background processes on your computer consume a resource. However, among these procedures, there may be some that you use very little or even not at all. In this context, you can allocate more resources for LoL by ending these processes.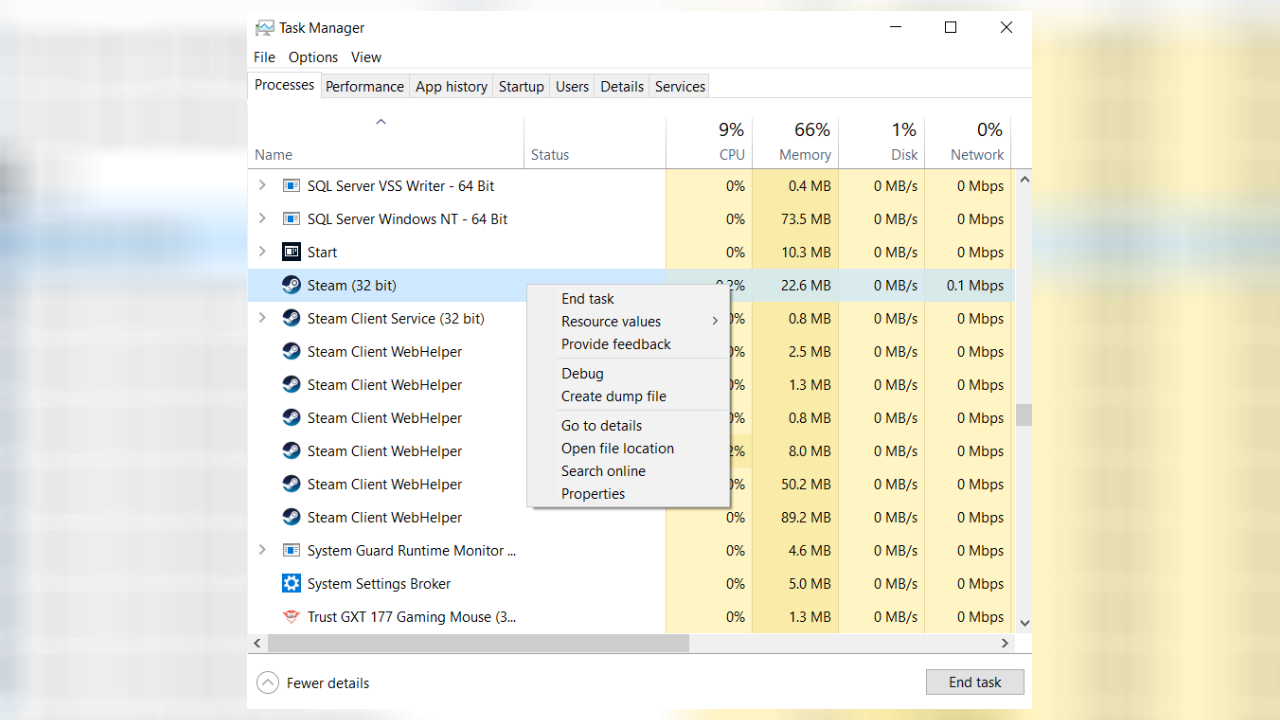 Windows in the operating system Task Manager You can see all the processes in the background and end the ones you want. For this, if it is installed on your computer, it has no connection with LoL. Steamor bluestacksWe can show as an example.
3. Clean residual files on your computer
Some software you install on your computer may leave residual files. These files, which are of no use and which you can delete with peace of mind, can sometimes cause the computer to slow down a little. Therefore, they must be cleaned from time to time. For this, you need to delete everything in the folder named Temp. You should follow these steps in order:
Step 1: Type Run in the search field and open the first program that appears.
Step 2: In the text box %temp% Type it and continue by pressing Enter.
Step 3: opened Temp You can delete all files in the folder.
4. Close the client during the game
The majority of League of Legends players do not close the LoL Client when they start a game, and this application remains open in the background. Of course, this also consumes memory. Therefore, if it is not needed, it is useful to turn it off.
To close the LoL Client, which you can try to increase LoL FPS, you must do the following;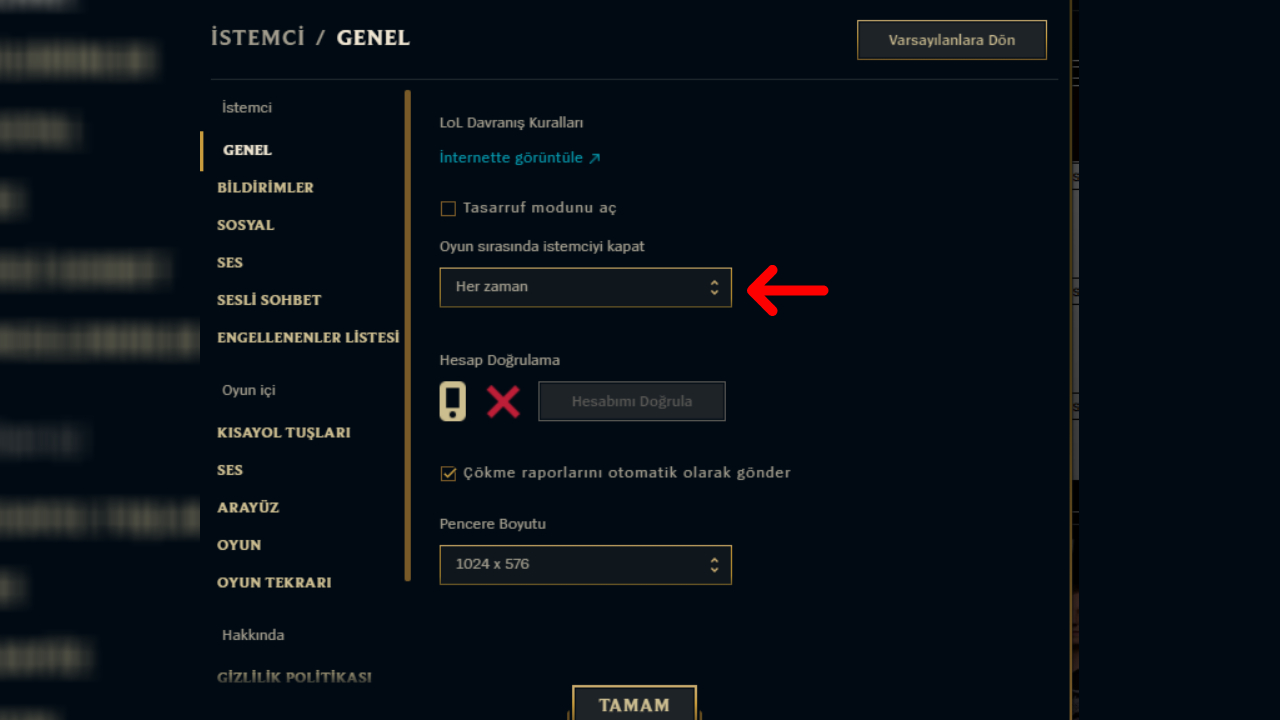 Step 1: While on the LoL Client, tap the Settings icon in the upper right corner.
Step 2: Switch to General from the vertical menu on the left.
Step 3: Change the Close client during game option to Always.
5. Play LoL in full screen
If you are playing League of Legends in window mode, switching to full screen would be a very logical decision to increase FPS. Because Windows provides an improvement in full screen, which can increase FPS slightly.
In order to switch to full screen, you must first enter any game mode. You can also play against artificial intelligence, it will not matter.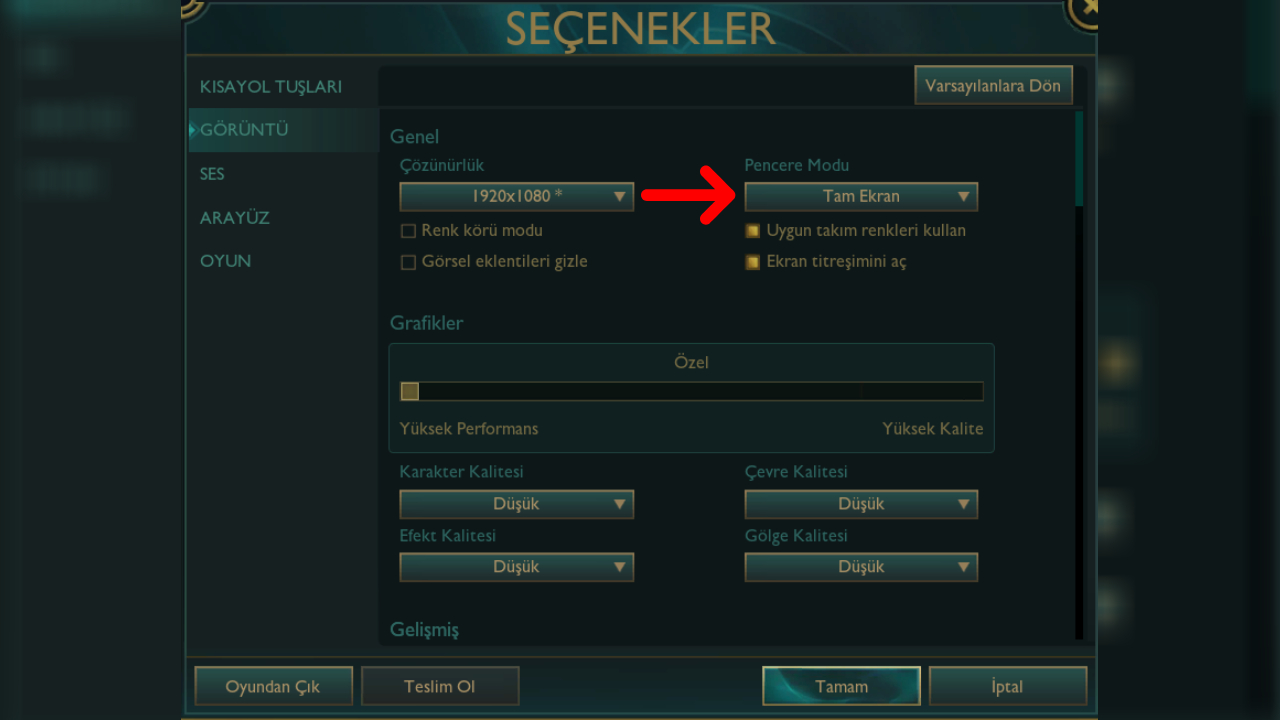 After entering the game ESC Press to open the Settings window. Then via the Image tab Window Mode option Full screen You can change it to .
6. Lower the graphics level
League of LegendsAlthough the graphics may seem simple, the animations and effects may strain some computers. This causes the number of frames per second to decrease. In this context, it would be beneficial to lower the graphics level.
Instead of suddenly selecting the lowest graphics level, you can gradually lower it and adjust it according to the FPS value. You can only access LoL graphics settings during the game. So unfortunately you cannot make any changes via the Client.
After entering a game, first enter the Settings window by pressing the ESC key. You can then change the graphics level via the Display tab. For this, you can follow these steps: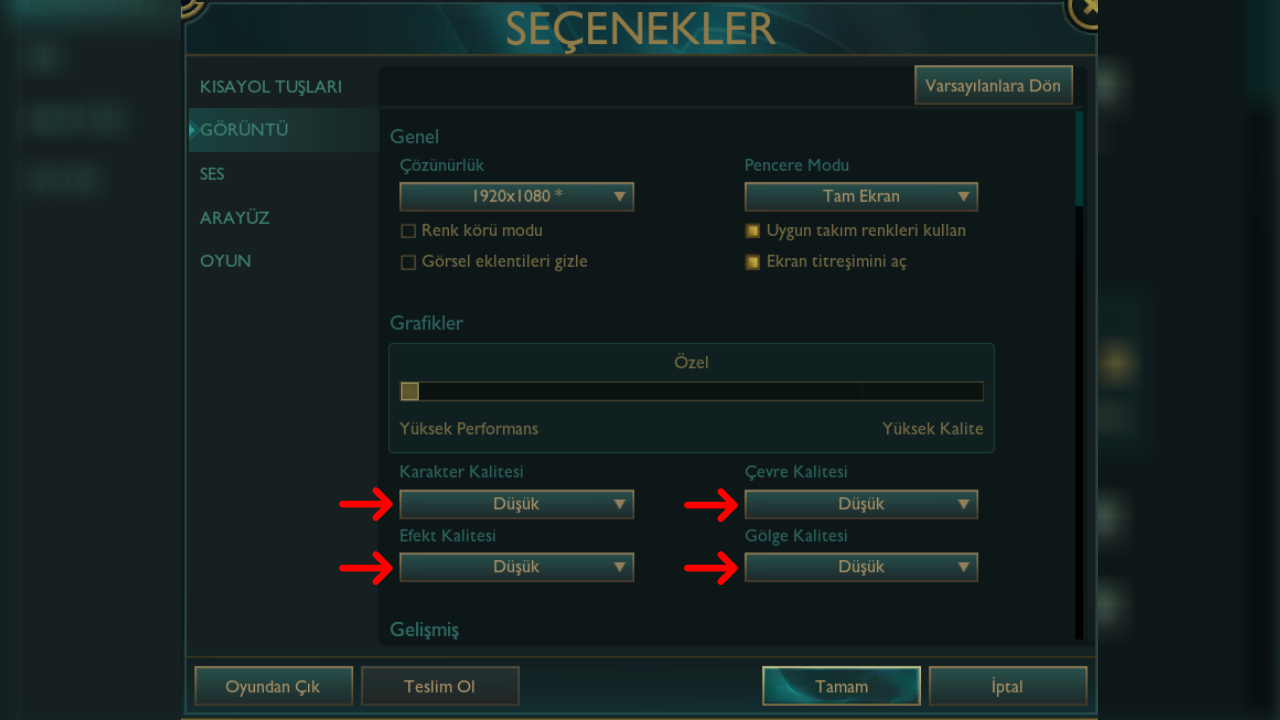 Step 1: After the game starts, press the ESC key to enter Settings.
Step 2: Switch to the Image section from the vertical menu on the left.
Step 3: You can change the options in the Graphics section as follows;

Character Quality: Low
Environmental Quality: Low
Effect Quality: Low
Shadow Quality: Low
Anti-aliasing: Off (deselected)

Step 4: Save the changes by clicking OK.
In this content, we talked about ways to increase LoL FPS. So what do you think about this issue? You can share your opinions with us in the Comments section below.