A popular trader, who gained a large following with his timely altcoin calls, said that one of Ethereum's biggest competitors may be following ETH.
The analyst, known in the crypto markets as Cantering Clark, is a chart that shows the great similarities between Solana (SOL) today and Ethereum's price action in 2018. shared.
"ETH vs SOL in the early period."
The analyst's chart shows that both assets bounced off a support level multiple times, then bottomed lower than the previous one, and then collapsed before making a recovery. From its 2018 low, Ethereum finally managed to climb 5777% from its all-time high of $83 to $4,878. Popular altcoin Solana (SOL) has recently dropped as low as $8, with SOL making a similar move as ETH did, it could mean a rise to around $462 before the next bear market.
Cantering Clark also evaluated the general crypto markets apart from altcoin SOL. The analyst thinks that the "January effect", which refers to the market's recovery trend at the beginning of the year, is most likely over. It also predicts a correction for the crypto markets.
The January effect is done.

Historically big months like this follow with some mean reversion, and what better way to start the next month with a the gamut of events:

FOMC and earnings for Amazon, Apple, Google, Meta, Exxon, Pfizer, Merck.

— Clark (@CanteringClark) January 30, 2023
On the other hand, the trader says that between $23,000 and around $21,000, BTC doesn't have a lot of liquidity, which could mean the price drops pretty quickly to the next major level.
"I really don't mind if bitcoin does something aggressive when it's at the top of the range.

Turning 25k resistance to support may change my mind.

There are some really unstable areas that the price likes to revisit.

Eyes on the annual vwap (volume weighted average price) and that low on January 23."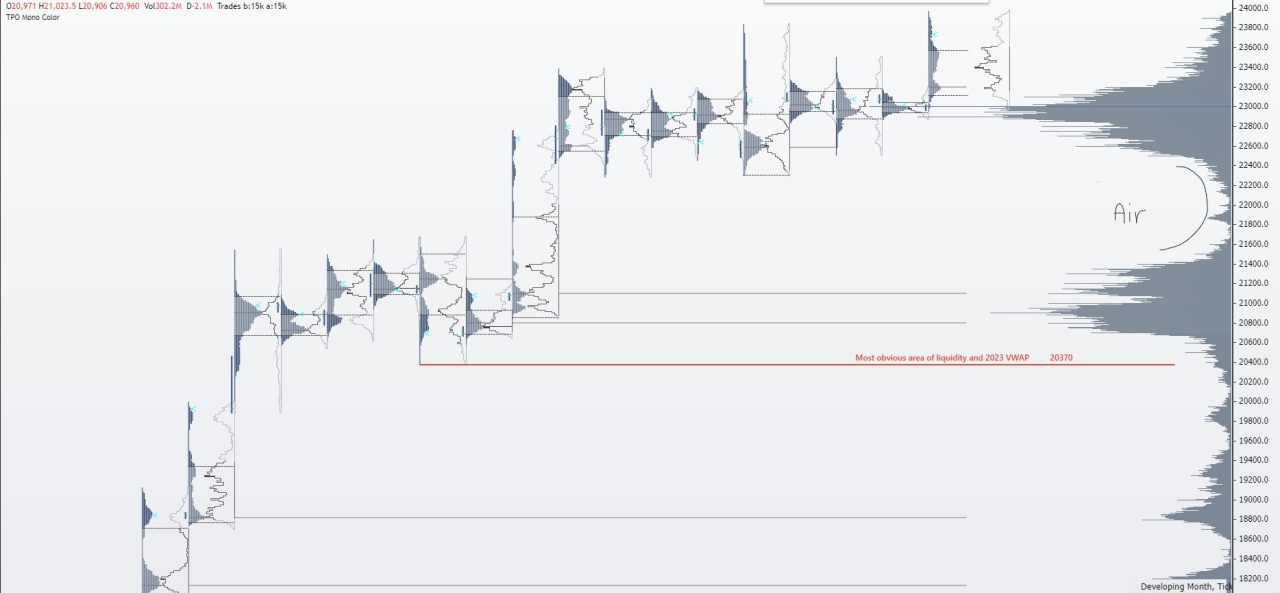 You can follow the current price action here.