Bitcoin It tried to approach the $27,000 mark but failed before it had a chance to challenge directly. It now stands about $500 away.
Most altcoin calmer on a daily scale, but not TON. The asset is up another 10% and is trading well above $2.
Bitcoin Failed at $27K
The primary cryptocurrency experienced a massive decline on Monday. It hit a two-month low just below $25,000. However, the landscape has quickly changed following the latest spot Bitcoin ETF application from a financial giant. BTC recovered all its losses almost immediately.
Koinfinans.com As we reported, the crypto asset continued to climb in the following days. This situation came to a head last night. Just a few hours ago, the cryptocurrency rose to $26,900, reaching its highest price level in more than two weeks.
However, it failed to continue upwards and actually failed to challenge the $27,000 level. At this point it was rejected and lost some ground. Therefore, BTC is currently trading at $26,500.
Its market cap is at the same point as yesterday, just under $520 billion. The same goes for its dominance over altcoins, which stands at just over 49%.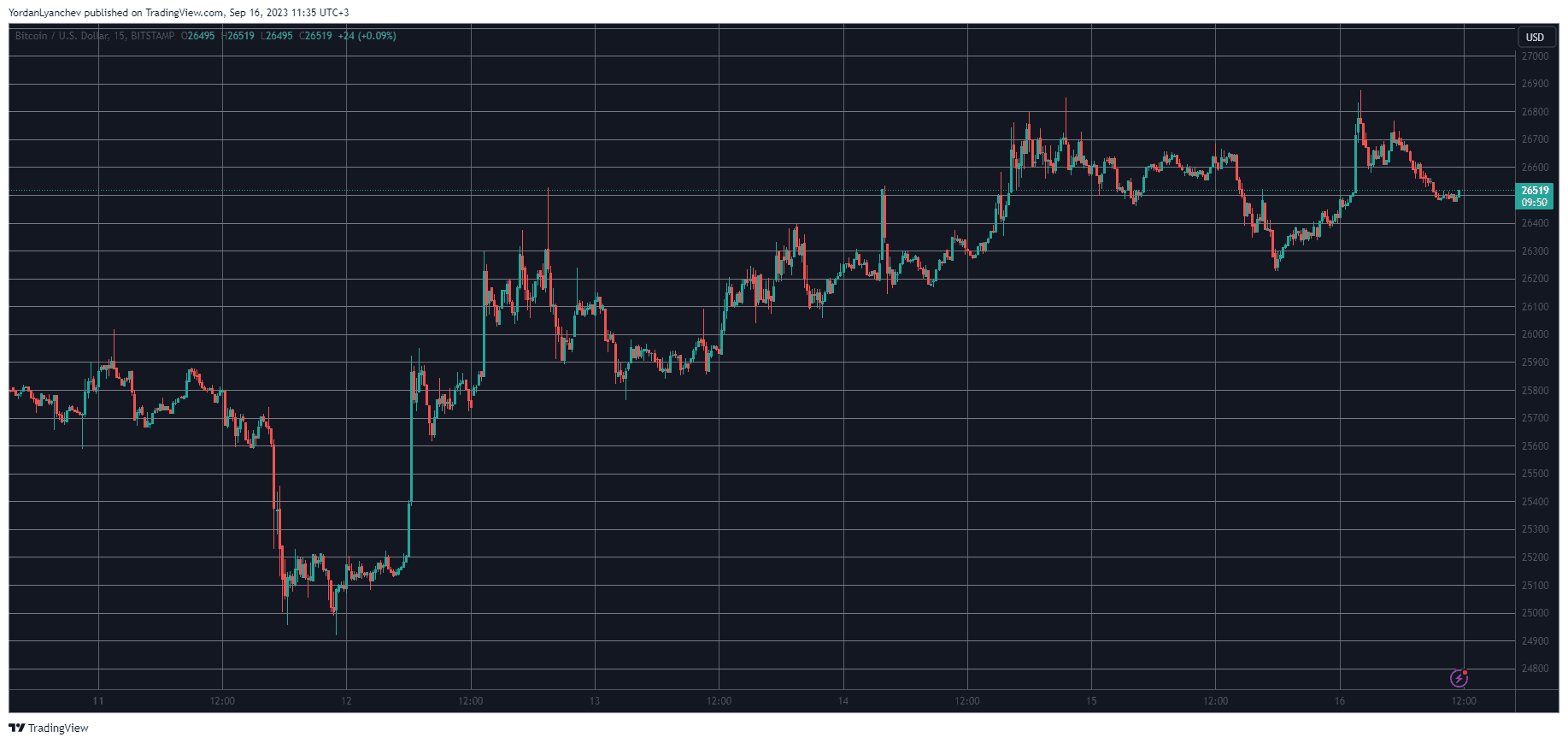 Toncoin Continues to Rise
toncoin, was among the top performers last week following positive engagement from messaging giant Telegram. The last 24 hours alone have brought a 10% increase for the asset. This pushed it to a new local high well beyond $2. TON's weekly gains are at 20%.
Polkadot, Litecoin, VET, and MKR are other notable winners of large-cap alts. VET rose the most in this group, up just over 5%.
On the other hand, ETH, BNB, XRP, DOGE, MATIC, and SHIB are making small gains, while ADA, SOL, and TRX are slightly in the red.
The crypto market cap has increased by several billion more and now stands at over $1.060 trillion in CMC.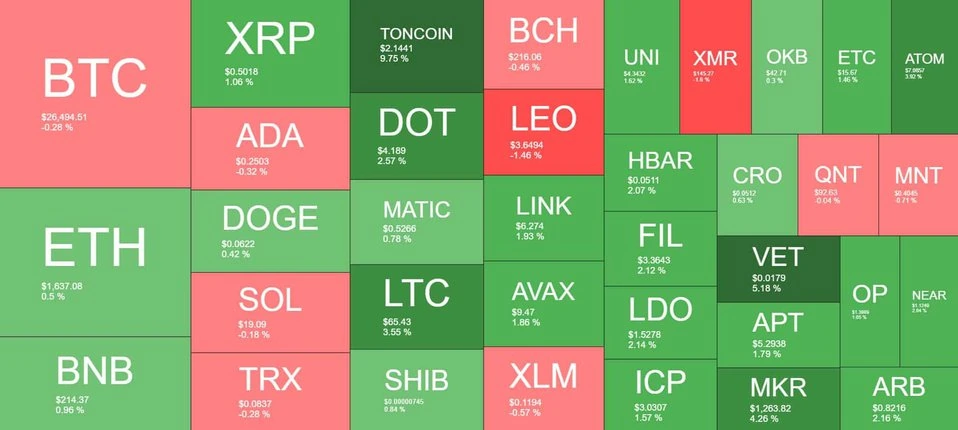 You can access current market movements here.