Last week; It hasn't been as bad for altcoins as it has been for the rest of the market, with others like Terra and Fantom posting big gains, while others like Quant and Algorand doubling in value. However, as we enter the weekend, most altcoins continue to lose ground and will likely slide further down before Monday. Binance Coin is consolidating around $400 and is expected to pull back to $390 before continuing its rise, while Cardano is holding steady at $2.4 despite the upcoming Alonzo hard fork.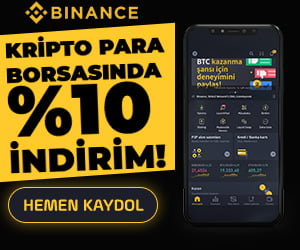 Doubled Algorand and Quant values
The market seems to have cooled off a bit after a recent rally that we saw Bitcoin rising above the $50,000 level. Most altcoins are consolidating in tight price ranges, and analysts are undecided about who will take control among the bears and bulls. While many are predicting a price increase by the end of the year, everyone is making a different prediction in the short term.
However, there have been some coins that have risen in value over the past week. But none of them outperformed QUANT, a top 100 cryptocurrency project focused on blockchain interoperability. QNT, which has risen more than 120 percent over the past week, is trading at $413, up 25 percent at the time of writing, according to data from CoinGecko.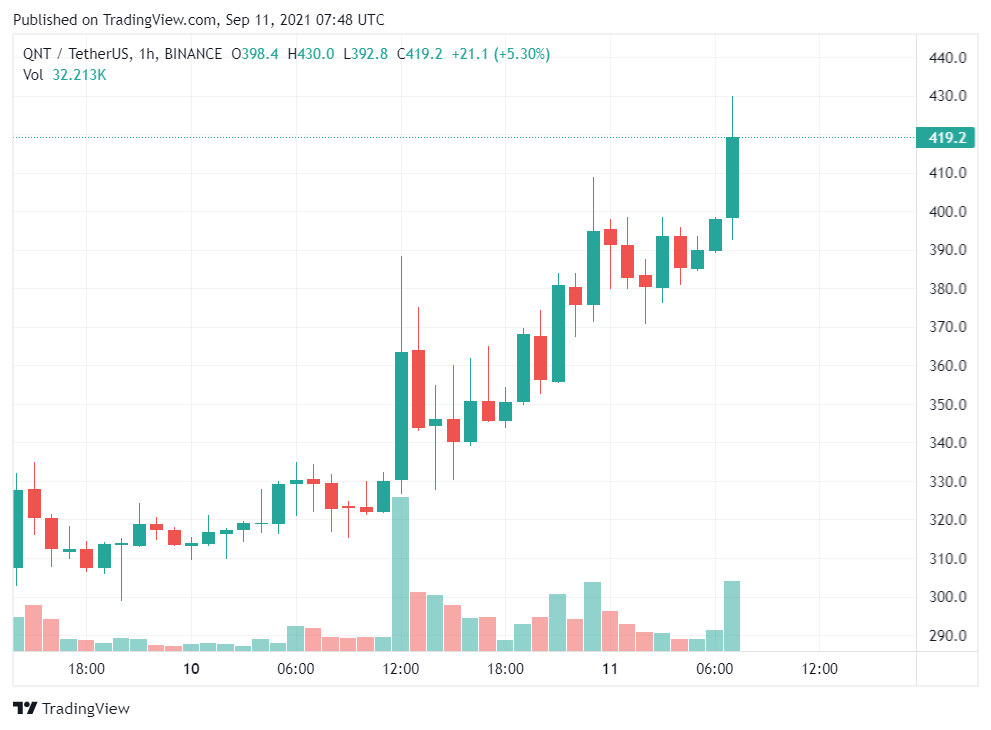 The fact that the project recently released a protocol upgrade is thought to be the reason for this price increase. Overledger 2.0.5 provides universal interoperability between various protocols and serves as the gateway of the project for enterprises. The Quant network wants to seamlessly bridge the DeFi, stablecoin and NFT ecosystems.
Overledger 2.0.5 released to bridge ecosystems with Stablecoins, DeFi, NFTs & popular ERC20/ERC721 digital assets for clearing & settlement.
 
The new Payment API settles between different digital asset types with a few lines of code.
 
More: https://t.co/Qte4ot49yJ #NFT pic.twitter.com/R7NybtFZIS

— Quant (@quant_network) September 7, 2021
As with other cryptocurrencies, QUANT has benefited greatly from the new exchange listings. Although these did not happen last week, they contributed immensely to the increase in trading volume. QNT hit a new high of $740 million on September 6, from a low of just $15 million a day before Coinbase listed it.
Another big win was Algorand, a proof-of-stake project that claims to have solved the blockchain trilogy. While trading at just $2.23, it gained 81 percent last week. With a market value of $11.4 billion, the project is now in the top 20.
Algorand, a proof-of-stake project that claims to have solved the blockchain trilemma, was another crypto that doubled its price. Although currently trading at a low of $2.11, the QNT has gained more than 80 percent in the past week. With a market value of 11.4 billion dollars, the project is currently in the top 20.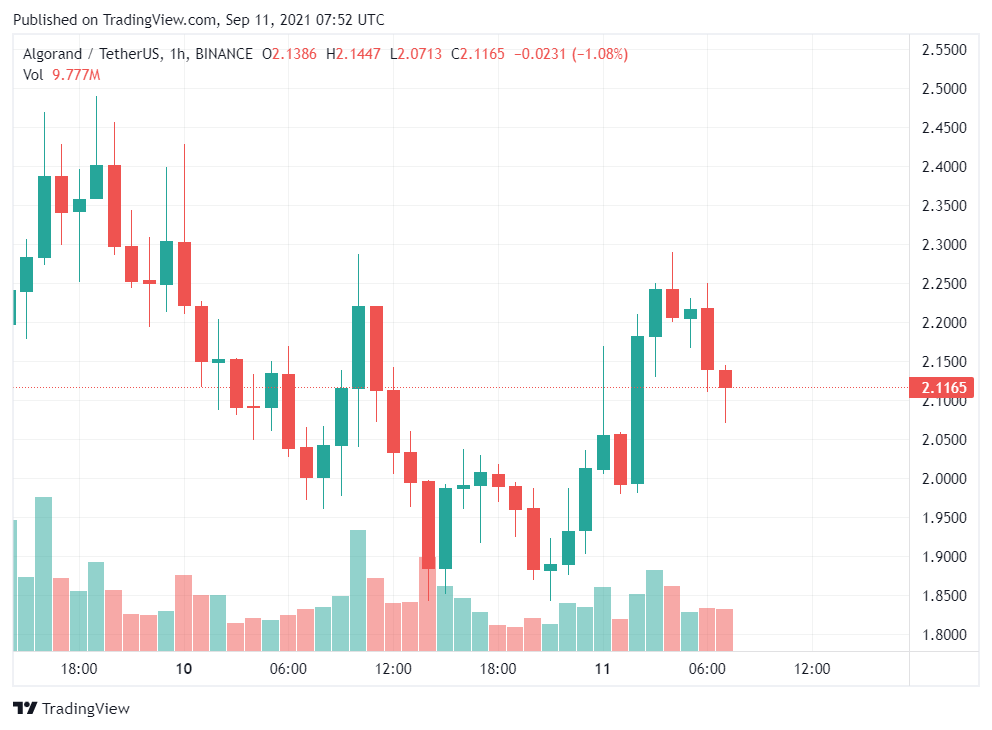 Real-world adoption is critical to Algorand's growth. It was recently announced that Algorand will become the official blockchain service provider for El Salvador, a country that accepts Bitcoin as its national currency. This move comes on the heels of other successes, such as the project being a stablecoin haven as USDC and Tether distribute their tokens on top of the Algorand blockchain.
Besides, by October 1, the project will switch to a decentralized management model. This will give ALGO token holders an important say in the direction the project will move forward.
Starting Oct 1st, the @Algorand ecosystem will move to a Decentralized Governance model. Join our CEO, @AlgoSeanLee, Research Fellow @HaleviShai & Chief Economist Massimo Morini for our upcoming 'Community Governance is Here' All-Hands event. Register 👉https://t.co/mn0OvcPFuK pic.twitter.com/UkerHpPvAB

— Algorand Foundation (@AlgoFoundation) August 30, 2021
Disclaimer: What is written here is not investment advice. Cryptocurrency investments are high-risk investments. Every investment decision is under the individual's own responsibility. Finally, Koinfinans and the author of this content cannot be held responsible for personal investment decisions.