Popular crypto analyst Michaël van de Poppe has updated his predictions for XRP, Phantom (FTM), Aptos (APT) and two popular altcoins.
Van de Poppe said on Twitter that XRP must maintain a significant support level, otherwise it may see a downward move. told.
"Right now, I want to see the $0.395 support hold. If not, I'll be waiting for $0.350 in the next step."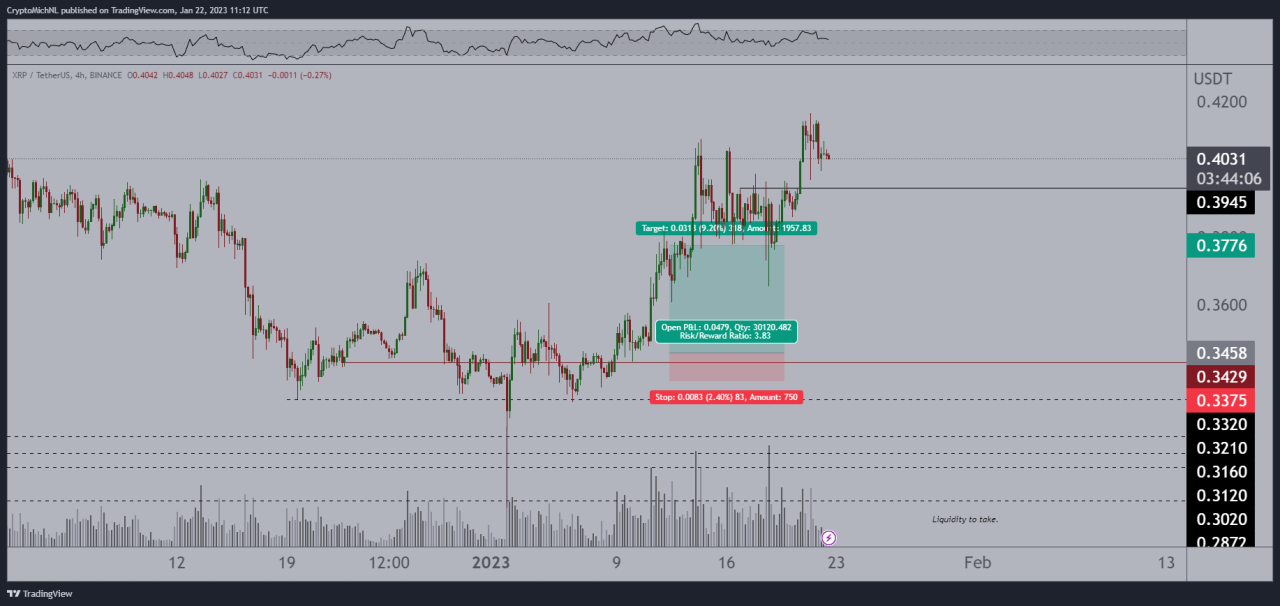 At press time, the popular altcoin XRP is trading at $0.424, above the support level of Van de Poppe.
The crypto analyst later said that he expects bullishness on smart contract platform Fantom. However, he added that traders should not expect FTM to rise in a straight line.
"This altcoin should continue its action next week, but I'd preferably be cautious here as well. The zone for entry is around $0.340, a level that needs to be protected. He's already made a splash from here. Cautiously long attempt around $0.305."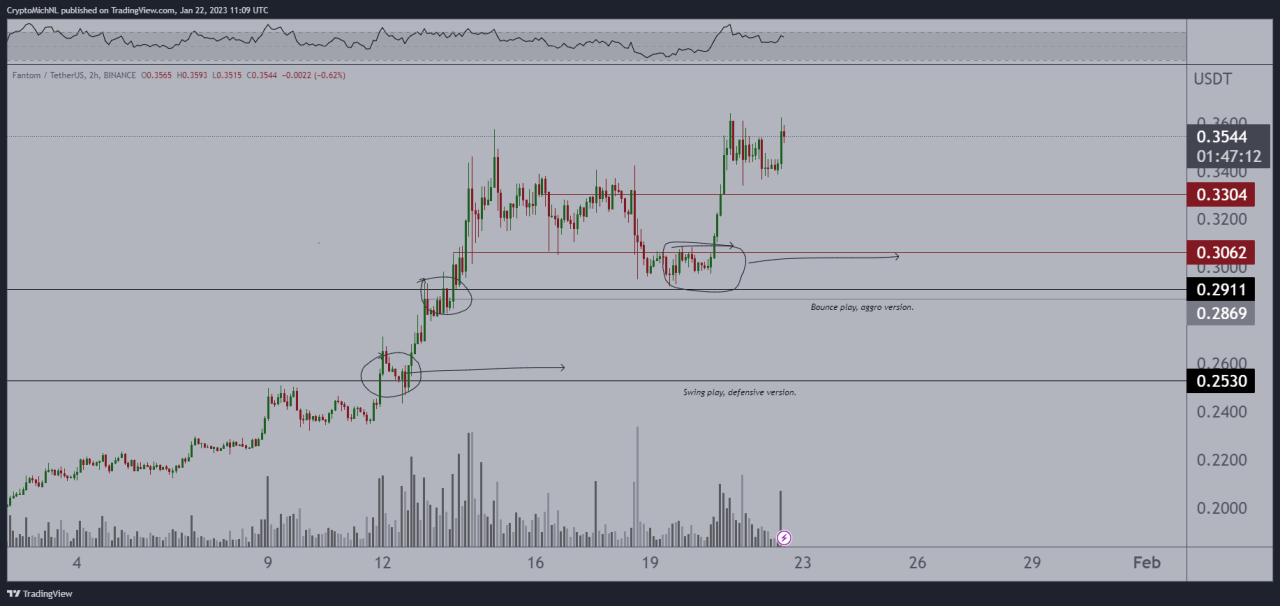 Another altcoin on Trader's list is smart contract protocol Aptos. Van de Poppe said APT will likely slow down after the rapid price increase that has soared more than 275% since the start of the month.
"This altcoin is rising pretty quickly and I'm getting comments on whether it can reach $360 this year. It's time to be cautious about this entity. For entry – $11.25. For discreet entry – $8.25-$9.00. It will be an incredibly interesting market."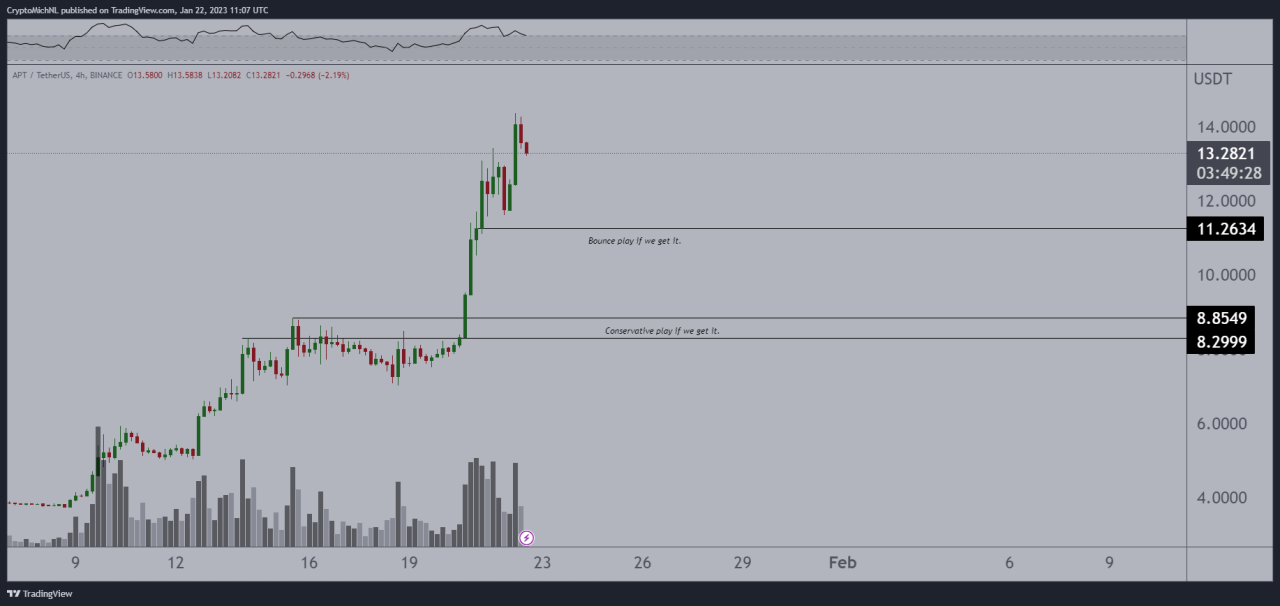 Finally, the crypto analyst examined two altcoins: the next-generation video sharing protocol Verasity (VRA) and STEPN (GMT).
Crypto analyst says VRA will likely recover after its big rally.
"A huge increase of almost 300% since the low. We've talked about this before on social media, if you want to enter the coin, the area around $0.0025 was suitable. Now is the time to be cautious. DCA (dollar-cost average) of around $0.004 makes sense if achieved."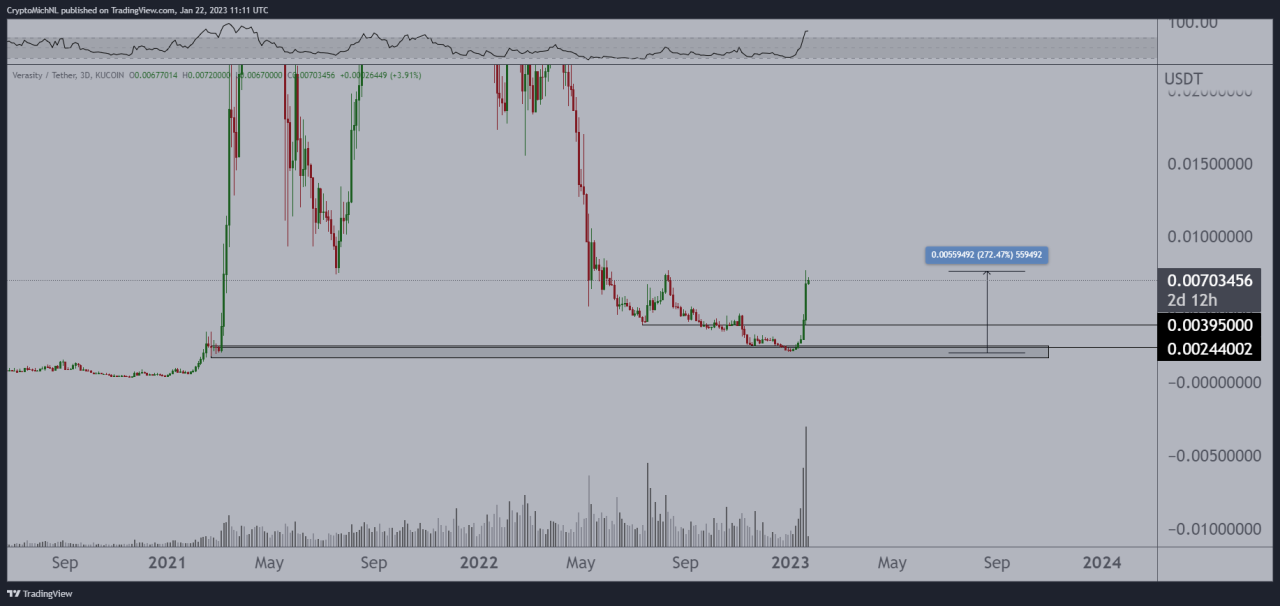 Van de Poppe, who also examines GMT, draws attention to two different levels for the altcoin.
"There are two interesting points about this. $0.35 and $0.45. Let's see which one it will reach."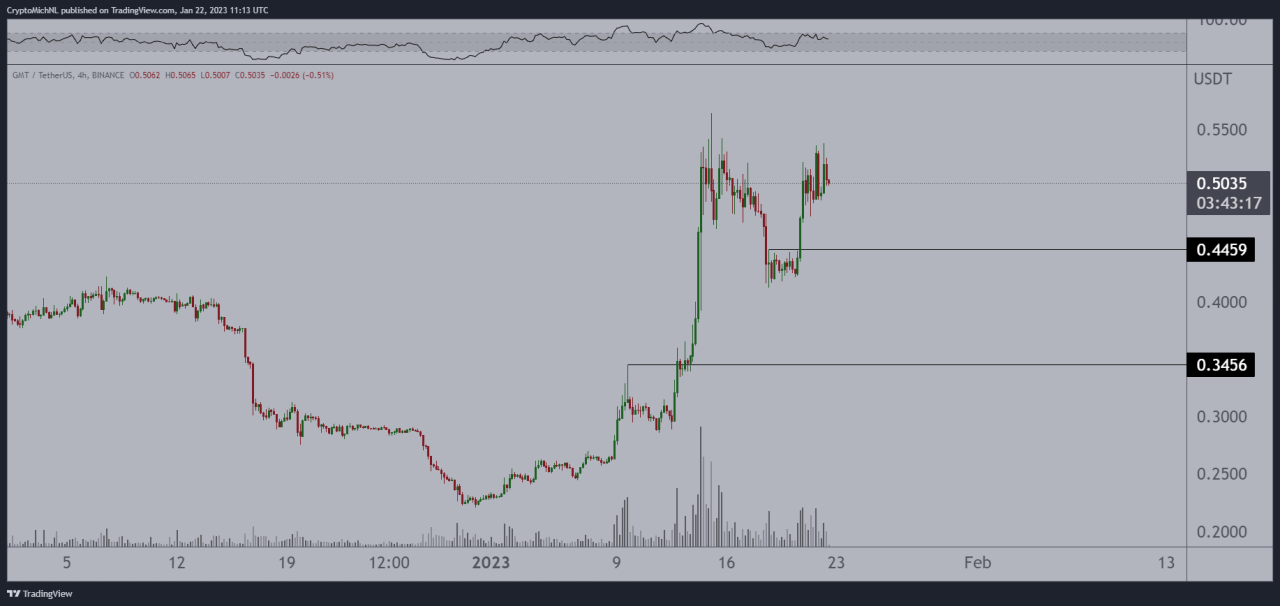 You can follow the current price action here.