bitcoin price

Binance, the world's largest exchange, hit its lowest levels since December 20202 this morning, with approximately 101,266 Bitcoin (BTC) he bought.
The price of the world's largest cryptocurrency has reached its lowest price of the year, and market experts and analysts argue that this drop will not be easily recovered, and even lower levels are likely.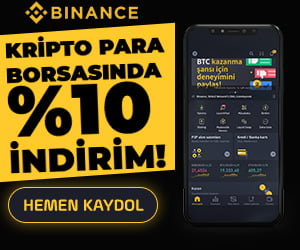 BTC drops to $18,000, more pain?
On Saturday, the crypto market witnessed a massive drop in the prices of the largest cryptocurrency.
bitcoin price, recording the lowest price of the year, fell below $ 18 thousand. Along with BTC, Ethereum and the rest of the crypto market have also suffered brutal losses in their prices.
However, Binance turned this crisis into an opportunity, and at the time of the collapse, the world's largest cryptocurrency exchange bought about 100,000 BTC tokens.
For this transaction, the exchange used a Bitcoin wallet numbered 44434365. According to the bitcoin charts website, this was a cold storage wallet.
The total value of the wallet, which currently holds approximately 353,863 BTC tokens, stands at approximately USD 7,025,905,968. Besides that, at the time of writing, the wallet has 335 unspent tokens.
This BTC wallet has been active since December 8, 2017 and holds about 2 percent of the total Bitcoins mined so far.
Liquidity rises as a result of Binance acquisition
This transaction by Binance has increased the liquidity of the exchange and the largest cryptocurrency. According to Coinmarketcap data, the total liquidity between the two goes up to 874.
However, this is not the first time Binance has turned the drop into an opportunity and stockpiled BTC from the bottom. In January, when the Bitcoin price was around $43,000, the exchange added some tokens to its wallet again.
In recent months, especially this week, the world's largest cryptocurrency has been going through tough times in the market. In just seven days, the Bitcoin price saw a drop of over 28 percent.
However, at the time of writing, Bitcoin has seen an almost 40 percent increase in transaction volume in the last 24 hours. Currently, the token's last 24-hour trading volume stands at $40,323,189,403, according to CoinMarketCap.
After the last purchase by the exchange, the price of the token also saw a slight increase.
Bitcoin price is up over 3% in the last 24 hours, with the token priced at $19,433 on Binance at the time of writing.
You can check the price movements here.
Disclaimer: What is written here is not investment advice. Cryptocurrency investments are high-risk investments. Every investment decision is under the individual's own responsibility. Finally, KoinFinans and the author of this content cannot be held responsible for personal investment decisions.