While NVIDIA increases its claim in the graphics card market with the GeForce RTX 40 Series, it also says hello to new models. The company recently announced the GeForce RTX 4060 in May, and offered for sale in Turkey. With the statement made, it was stated that the GeForce RTX 4060 was offered for sale in big technology stores and internet sales sites in Turkey.
GeForce RTX 4060 in Turkey put on sale
NVIDIA has also released a new Game Ready Driver for the GeForce RTX 4060. With the newly released Game Ready driver, Stranded: Alien Dawn and TIMEBREAKER will both have NVIDIA DLSS support.
The NVIDIA Ada Lovelace architecture at the heart of the GeForce RTX 4060 greatly improves performance with AI-powered DLSS 3, while accelerating creative applications. Thanks to the efficiency offered by the island architecture, the graphics card, which is also assertive in power consumption, runs cooler and the fans can run at lower speeds. With the AV1 support offered by the new graphics card, the 8th generation NV Encoder is expected to provide great convenience for content producers.
NVIDIA also announced the prices for the new graphics card family it offered for sale. The company has determined the entry price of the RTX 4060 as 7 thousand 499 TL. The entry price for the RTX 4060 Ti with 8GB VRAM is 9 thousand 999 TL, while for the RTX 4060 Ti with 16GB VRAM, 12 thousand 499 TL is requested.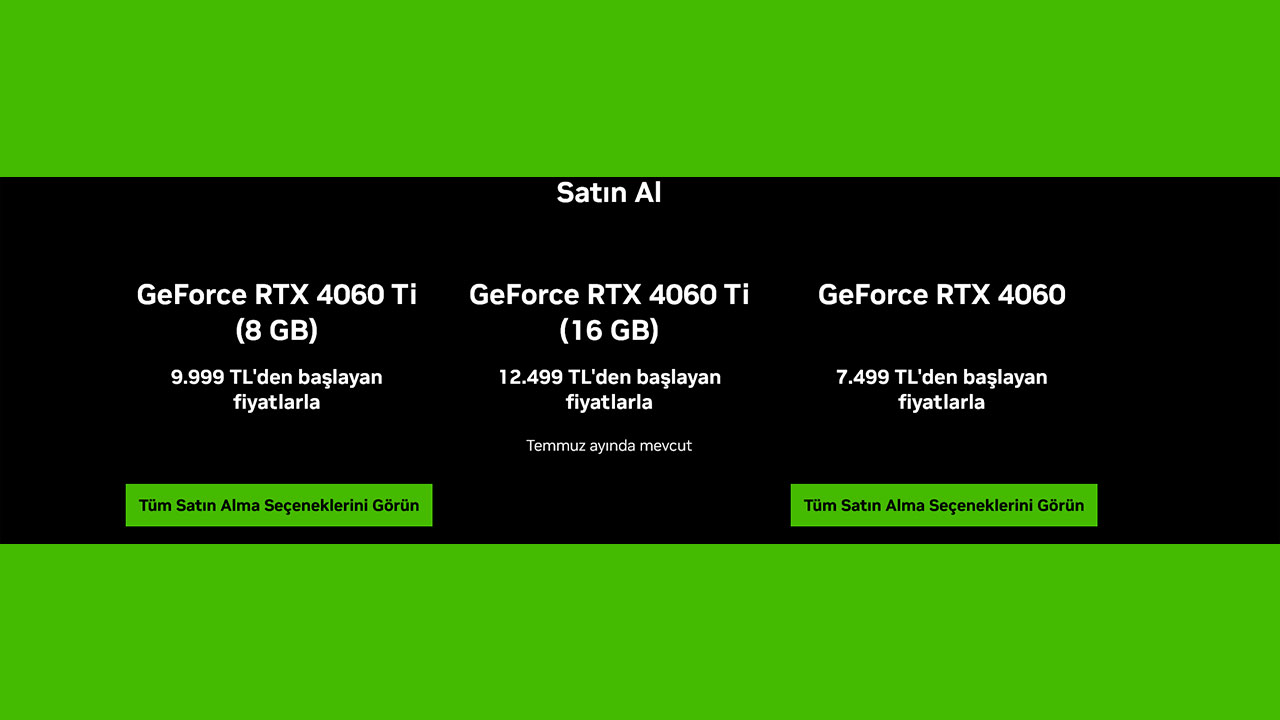 RTX 4060 features:
GPU: AD106
CUDA: 3072
Memory: 8GB GDDR6
Memory interface: 128 bits
TGP: 115W
TDP: 110W
New DLSS Games
Two new games are getting DLSS support.
Stranded: Alien Dawn (currently available with DLSS 2)
TIMEBREAKER (currently available with DLSS 2 and ray tracing)
Despite the affordable price of the new RTX 4060, NVIDIA seems to have an important place in the graphics card market with its performance. So what do you think about NVIDIA RTX 4060 features and price? You can share your views with us in the comments section.