The popular analyst, known by the pseudonym Cantering Clark, has updated his Bitcoin (BTC) forecast. Metaverse altcoin in addition to analyst BTC The Sandbox He also made a rally prediction for (SAND). Here are the details that the analyst drew attention to.
According to the analyst, metaverse altcoin The Sandbox is ready to record a rally that will increase its current price by at least 38%. SAND has rallied almost 100% this year. Cantering Clark provides an overall bullish forecast with the development of the gaming cryptocurrency industry. protecting.
The analyst also cited TokenUnlock data. He also stated that according to the data, investors are hedging against the token unlock that will take place within 14 days.
The unlock event allows investors to sell after the vesting period expires. Such events also carry the possibility of creating a downward pressure on the price. Hedges could add more strength to the rally if traders who believe their price will fall as a result also tend to buy.
"This SANDThere is a good chance of being the pivot point for the continuation. It retests previous weekly lows as support above after doubling lows. The unlock is in 14 days, so there's probably a ton of hedging. The game has been number one in 30 days, last week and last 24 hours. My target is $1!"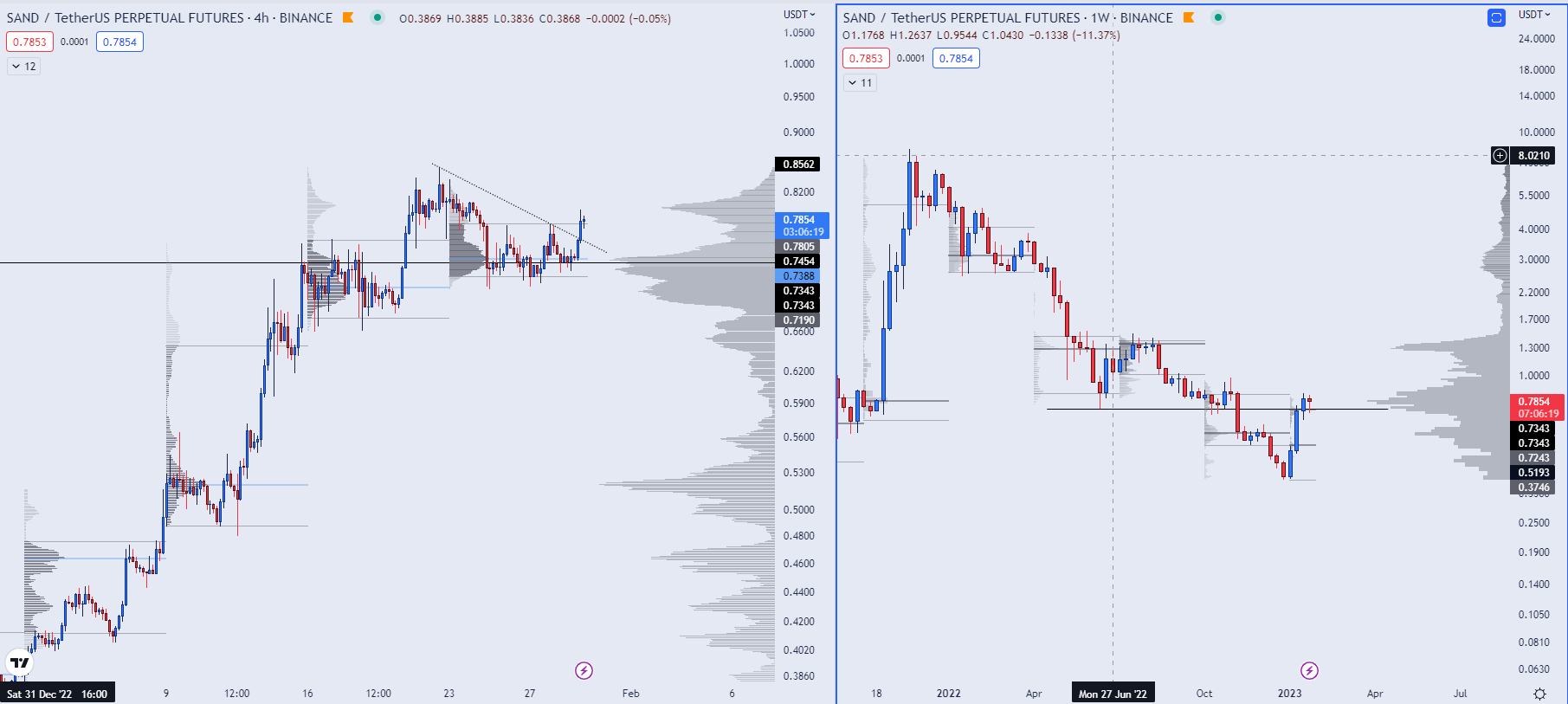 SAND was trading at $0.72 at the time of writing.
On my SAND and Bitcoin List
Besides the analyst SAND forecast bitcoinHe also shared a scenario where . According to the analyst, BTC could drop to $20,000 before crossing $31,000, or it could reach $25,000 and test $30,000 again. As a result, the analyst's outlook is still optimistic.
"Good Morning. I hope this is the start of another crazy week. If there are no surprises on Tuesday, I'm closing the protection and willing to buy/add up to $20,000, I'm sure the next few months will be either blue or red for BTC."