Founder of Cardano blockchain Charles Hoskinsonexplained in an interview he attended that the Cardano ecosystem has a better proof-of-stake (PoS) approach than Ethereum. With the vasil hard fork uplift of the ecosystem, decentralization, CBDC, metaverse etc. He also shared his views on the projects.
Cardano's Vasil hard fork was successfully completed on September 22 by the IOG/Cardano Foundation team. After the upgrade became active, the ADA price gained over 4%.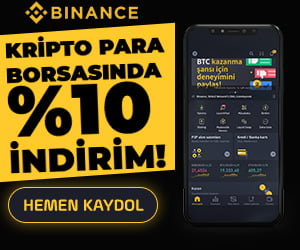 cardano founder Charles Hoskinson answered questions about the latest developments regarding the Vasil hard fork and the Cardano ecosystem in an interview with Cheeky Crypto on the day of the Vasil hard fork.
Charles Hoskinson began the interview by explaining that the need for a Layer-1 programmable blockchain, due to Bitcoin's lack of programmability, led to it running on Ethereum. However, Ethereum was like a proof-of-concept and lacked scalability, a key detail preventing its use in enterprise-level applications and government-scale applications. In fact, people have pushed developments like Alchemy and Amazon off-chain for their Web3 projects.
Koinfinans.com As we reported, it was previously mentioned by the developers that Ethereum should have a better PoS (proof of stake) system and programming model for it to work smoothly off-chain. Hoskinson is one of those who believe that the Ethereum PoS model tends to be "hyper-centralized" and the staking economy is weak. In 2015, he inspired him to build the Cardano ecosystem with a better PoS model, decentralization and economy, creating the ecosystem that is still active today.
Cardano now has more than 3,000 share pools and mechanisms active to increase decentralization. It also has a GitHub community, 1,000+ upcoming projects, 150+ articles, and 10,000 citations.
Ethereum needs to have a better design and move in the right direction. Also, the two addresses that make up 46% of the blocks after Merge are identified as unusual.
Vasil hard forkThe Plutus v2 scripts integrate capabilities into the ecosystem, including diffusion pipeline, reference entries, inline data, reference scripts, and data serialization primitives. It will increase the functionality, performance, scalability and interoperability of the Cardano network.
Charles Hoskinson also criticizes the concept of CBDC, which gives governments more power. People like SEC Chairman Gary Gensler argue that a mega bear market could happen if authorized.
You can follow the current price action here.
Disclaimer: What is written here is not investment advice. Cryptocurrency investments are high-risk investments. Every investment decision is under the individual's own responsibility. Finally, Koinfinans and the author of this content cannot be held responsible for personal investment decisions.