Asus has finally announced the technical specifications and price of the highly anticipated ROG Ally. The technical specifications of the Asus ROG Ally, whose performance tests have appeared in the past days, were leaked. But there was no official statement about the price and features. Finally, the official statement has arrived! Here are the Asus ROG Ally specifications and price…
Asus ROG Ally specifications and price!
Asus ROG Ally appears as a "handheld computer" for gamers. As a Steam Deck competitor, Asus ROG Ally will be powered by the recently introduced AMD Ryzen Z1 and Ryzen Z1 Extreme processors.
The model, which will appear as a handheld computer for gamers, offers 2 different APU options for users. The first of these is the 6-core AMD Ryzen Z1. The second model is the 8-core AMD Ryzen Z1 Extreme processor, which is a top model of the same class. When we come to the graphics card part, we see the ROG XG Mobile, which includes the GeForce RTX 4090 Notebook GPU.
If ROG XG Mobile is not enough for you, you can also install an external graphics card compatible with this mobile GPU model to ROG Ally. ROG Ally, which has 16 GB of ram, will offer 256 and 512 GB of storage. Both storage options have 4.0 M.2 SSDs.
Asus promises up to 2 hours of battery life in the most demanding games running in 15W performance mode on this new handheld. In addition, 2 cooling fans and a copper cooling line were also included in the device to prevent the device from overheating. In other words, the brand states that users will not have a problem with both charging and heating.
When we look at the design of the device after the technical features, we see that white color and plenty of RGB lighting are used. The device weighs 608 grams and has a 7-inch screen with 1920×1080 resolution. In addition, this screen offers a 120Hz refresh rate. Asus has protected its screen with Gorilla Glass Victus, which it claims has a 7ms response time and 100% coverage of the sRGB color space.
Asus ROG Ally prices
On the Asus side, there is currently only a price statement for the Ryzen Z1 version. There are predictions about the model that will have the Ryzen Z1 Extreme.
Asus ROG Ally Ryzen Z1 (12/256GB): 600$ (Official price)
Asus ROG Ally Ryzen Z1 Extreme (16/512GB): 700$/800€/700£It will be available for sale at prices starting from .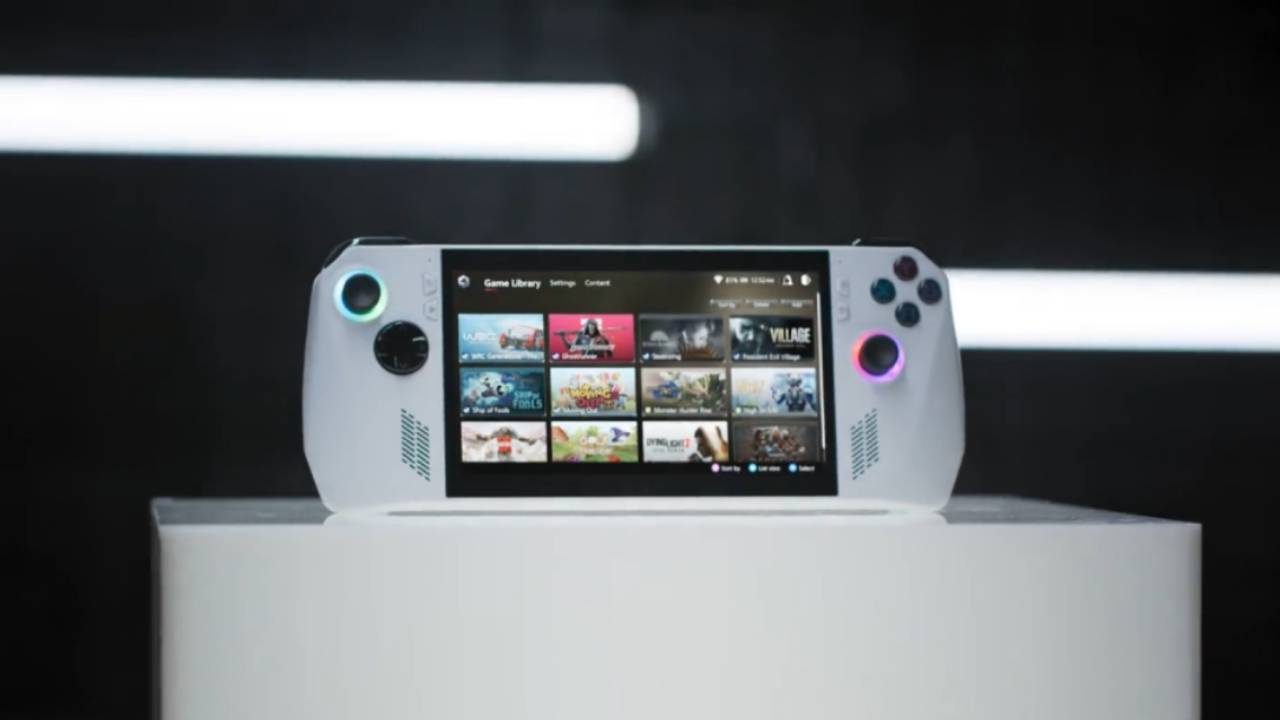 So what do you think? Don't forget to share your comments with us…