The cryptocurrency market is known as a world full of constant fluctuations and uncertainties. Leading digital assets such as Ethereum (ETH) are also part of these fluctuations, and differing opinions emerge among experts regarding price predictions. At this point, analyst Inmortal's views on how the leading altcoin Ethereum could perform by the end of 2023 attracted attention.
According to pseudonymous analyst Inmortal, Ethereum is likely to see significantly higher prices before the end of 2023. This could be an exciting development for the Ethereum community and investors. However, analyst It does not rule out the possibility that there may be some corrections to the $ 1,300 levels before this rise begins.
"I expect something like this in ETH. My strategy is the same, I continue to save whether it is $1,500 or $1,300. Simple plan, simple life."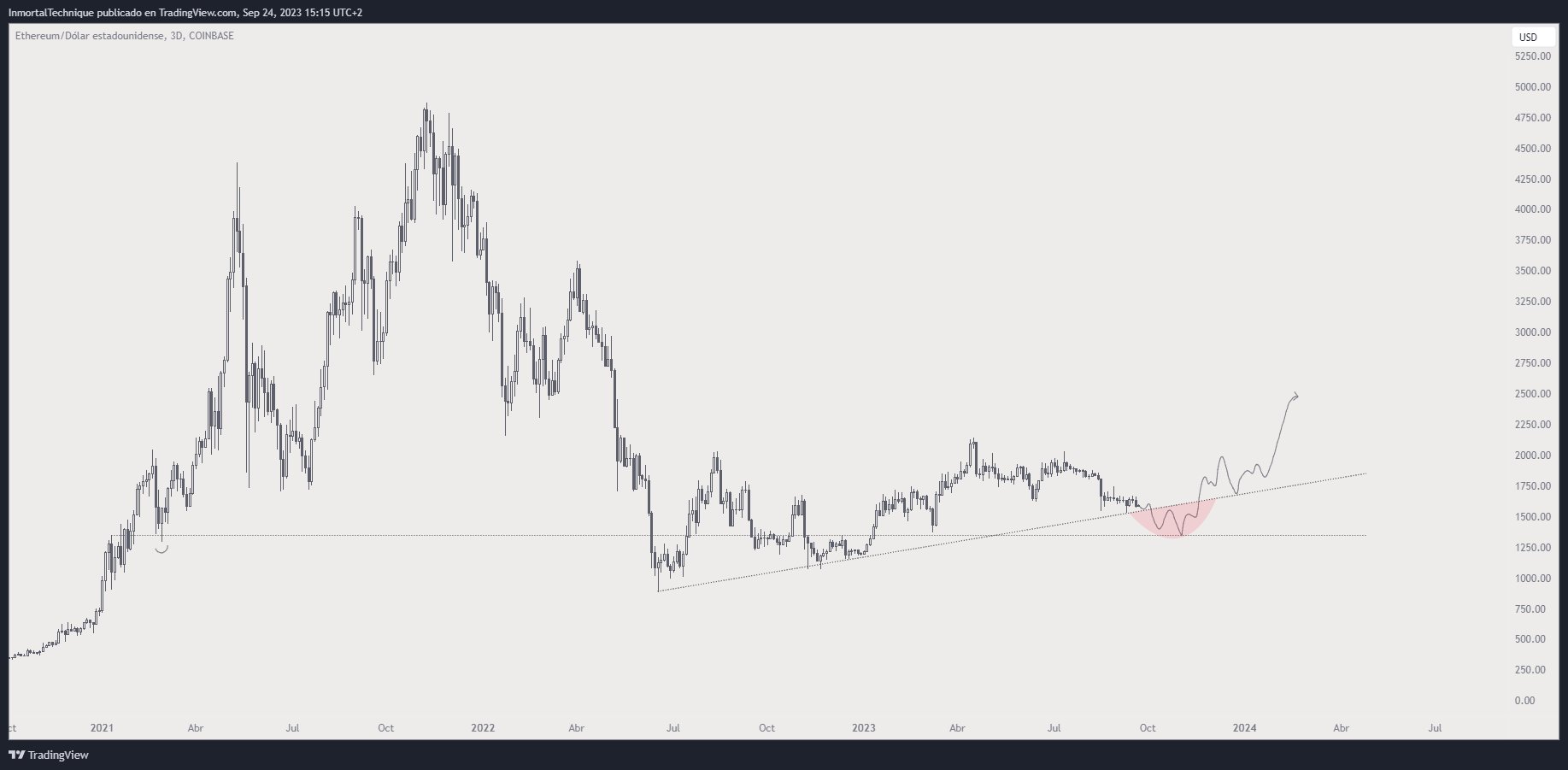 According to the chart shared by the analyst, Ethereum may reach $ 2,000 by the end of the year. This shows that Ethereum still has growth potential and can remain an attractive asset for investors. The chart also shows that Ethereum could rise above $2,500 in the first quarter of 2024.
Apart from the leading altcoin, Inmortal also examines Bitcoin (BTC). The analyst predicts that the leading cryptocurrency will revisit the $25,800 support before returning to the $27,300 resistance.
"$25,800 is the only level where I would prefer to go long."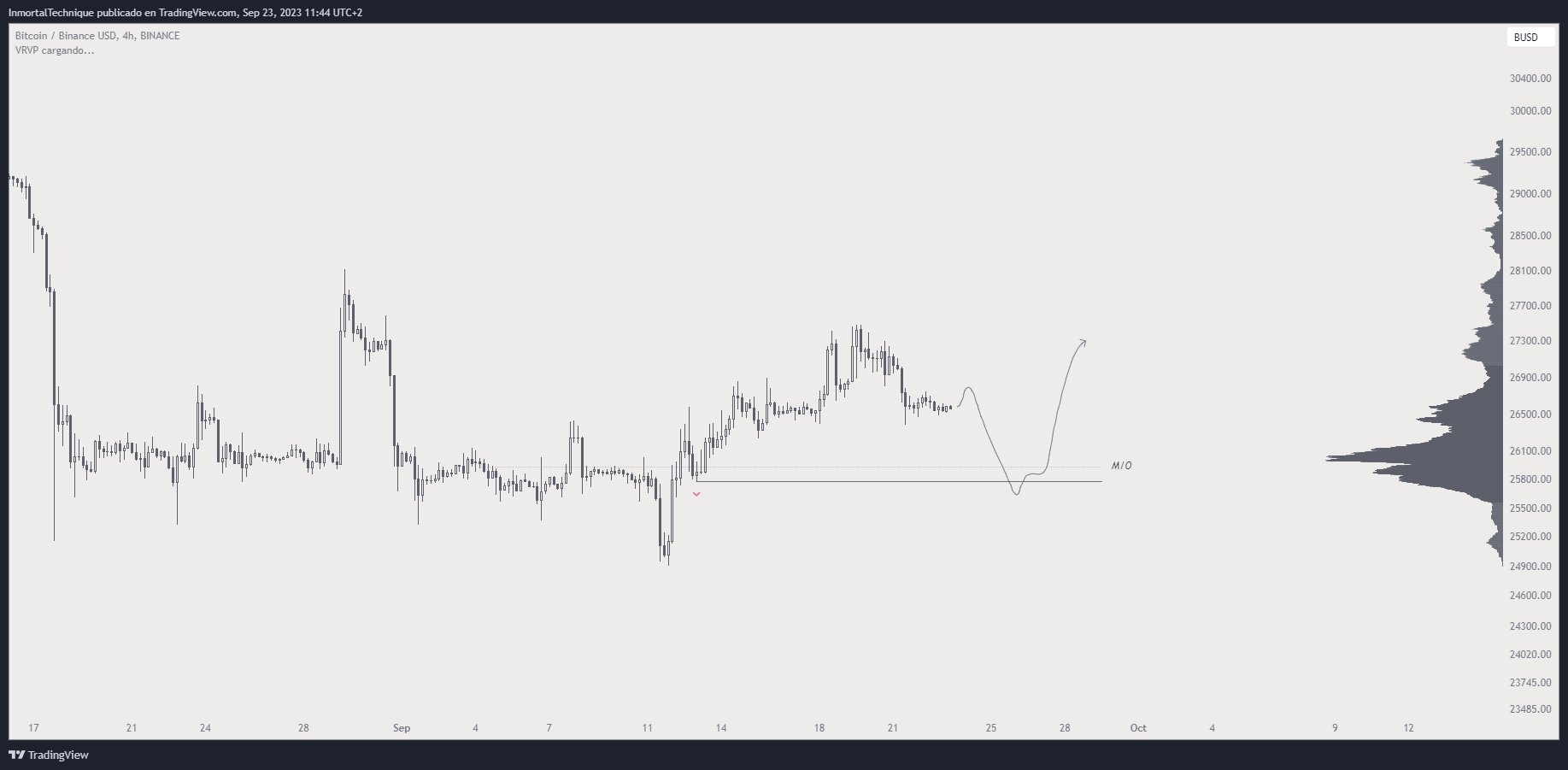 In addition, Inmortal is also closely following Radix (XRD), a decentralized finance (DeFi) programming environment. According to Inmortal, RDX is poised to take another step towards the $0.086 level as the project prepares for the mainnet launch of the Babylon update. According to the project's website, the Babylon update will enable "robust" smart contract functionality for Radix and "launch a vibrant DeFi ecosystem."
"Textbook retesting is up 30% since then. Mainnet launch (will be launched) in 3 days. Babylon."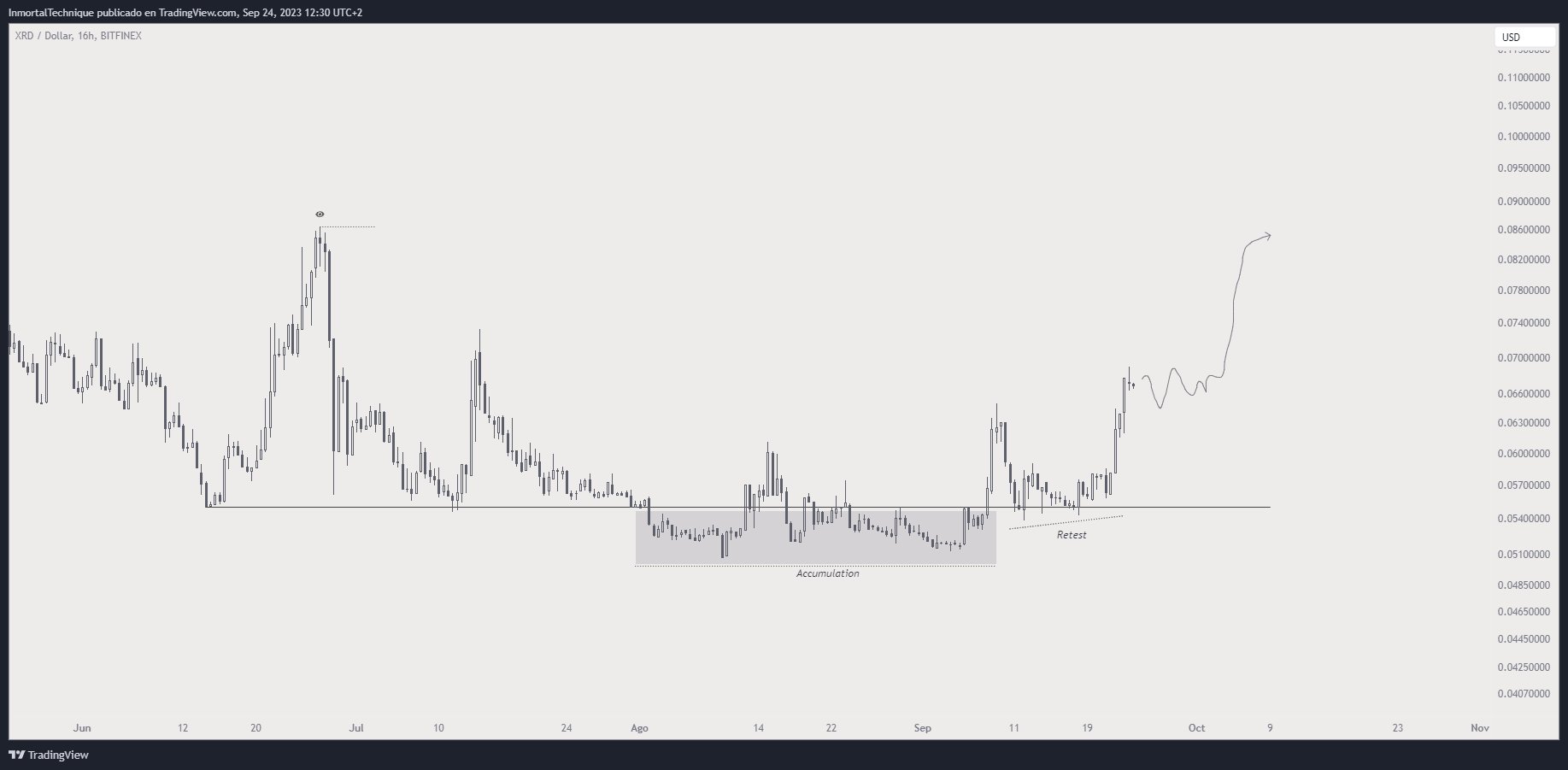 XRD is trading at $0.061 at press time. The rise towards the analyst target of $0.086 represents an upside of approximately 40% for the altcoin.
You can follow the current price movement here.