After the cryptocurrency started the year with a strong rally, popular analyst PlanB bitcoin (BTC) reiterated its forecast.
PlanB predicts massive growth, telling its 1.8 million Twitter followers that the bottom is coming for Bitcoin.
The analyst is best known for his stock-to-flow Bitcoin model, which predicts changes in value by comparing an asset's current price with the rate at which its supply is produced.
PlanB said the model failed late last year when BTC fell below $16,000. That said, the stock-to-flow model remains intact, showing that a staggering $1 million price boom by the end of 2025 is now possible.
King says the crypto is heading towards the $32,000 price level until next year's halving event, when supply will dwindle. He predicts that Bitcoin will surpass the $100,000 price level by 2025, which he says could climb into the seven digits.
"BTC bottom, 2024 halving > $32,000, 2025 bull market > $100,000, the scenario might look like this. Note the yellow range estimate of $100,000-$1,000,000 for 2025."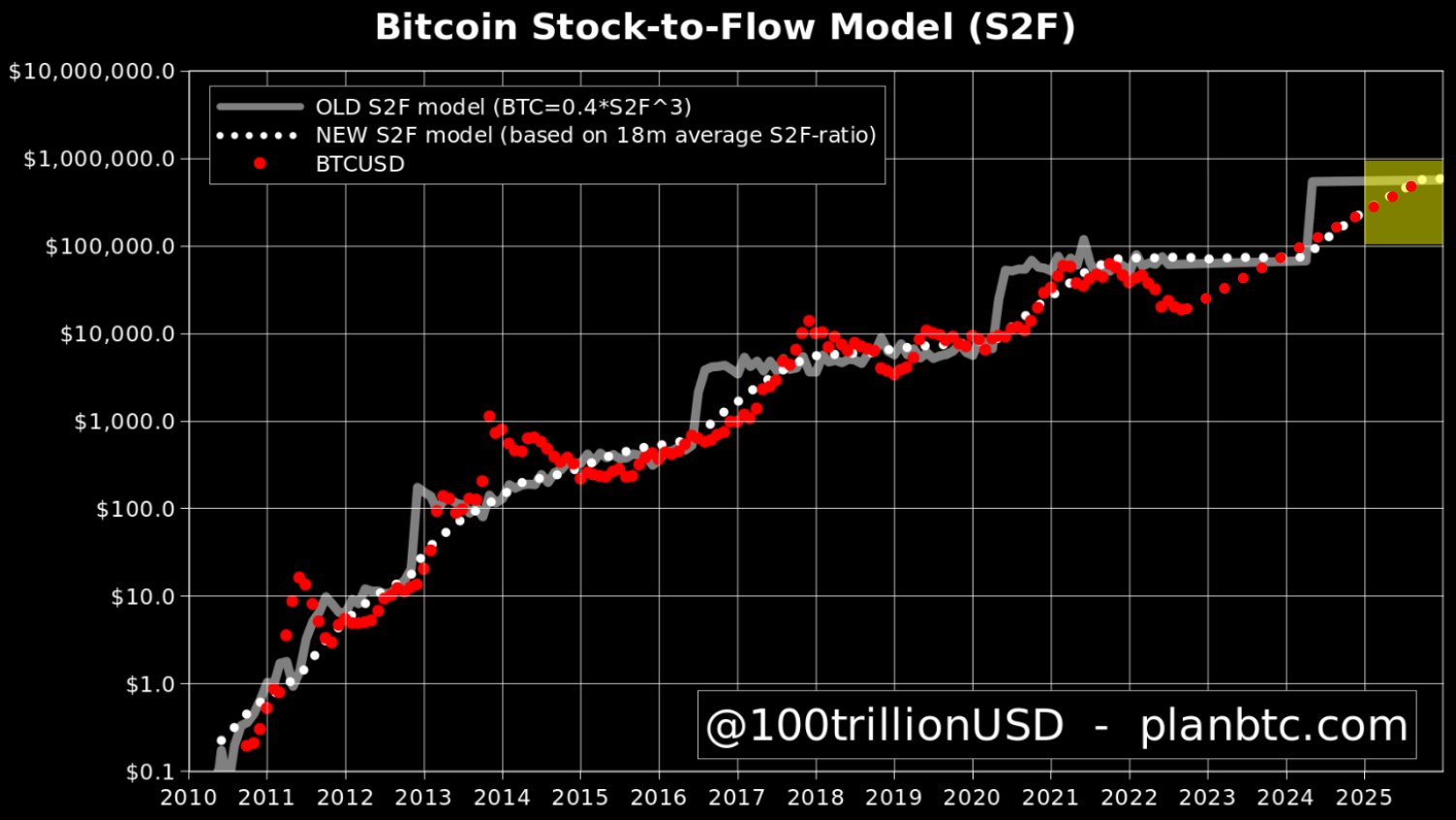 PlanB also opposes a group of analysts who described the earlier rally as a bull trap. In a new strategy video, he tells 23,600 Youtube subscribers that the bull market has begun.
"We are in the next bull run right now. The next bull run has begun. This is not a bull trap, it's a bull market."
Koinfinans.com As we reported, Bitcoin is trading at $23,593 at the time of writing, down about 2.6% from the week's high of $24,229.