As the cryptocurrency market struggles to recover from the slump of the past few weeks, nearly a billion Shiba Inu (SHIB) inferno was transferred to wallets and removed from circulation.
A tracking platform that actively burns SHIB and can track the amount of SHIB tokens burned by the Shiba Inu community. shibburn announced the massive SHIB burning that took place in the last 48 hours. According to data shared from the platform's Twitter account, the SHIB army has mined almost one billion meme tokens from the total amount of Shiba Inu circulating in the market.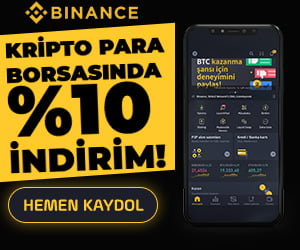 While these burns were being made, a popular SHIB whale purchased a new large pile of Shiba Inu.
950 million Shiba were burned
According to tweets shared by the aforementioned monitoring platform, in the last 48 hours the Shiba community has been inferno transferred a total of 948.6 million SHIB to (dead wallets) wallets.
Within the first 24 hours, 607,530,847 SHIBs in 12 separate transactions were sent by the community, followed by 341,113,385 SHIBs in 25 separate transactions, to unspent wallets and permanently locked there.
In the past 24 hours, there have been a total of 607,530,847 $SHIB tokens burned and 12 transactions. Visit https://t.co/t0eRMnyZel to view the overall total of #SHIB tokens burned, circulating supply, and more. #shibarmy

— Shibburn (@shibburn) May 13, 2022
However, these 950 million SHIB burned, worth $11,058 when converted to USD, is not as impressive as in fiat crypto.
In the past 24 hours, there have been a total of 341,113,385 $SHIB tokens burned and 25 transactions. Visit https://t.co/t0eRMnyZel to view the overall total of #SHIB tokens burned, circulating supply, and more. #shibarmy

— Shibburn (@shibburn) May 14, 2022
Revised data on the Shibburn website show that the amount of tokens permanently removed from the circulating supply in the past 24 hours has dropped 0.43% for the first time compared to the previous day's burn rate.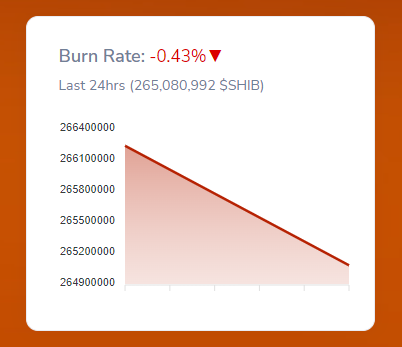 Coin burnIt is a method used to keep the market value of crypto assets high and try to stabilize inflation. In theory, when most of a coin's supply is removed, there is an increase in demand for that coin, and the price skyrockets as a result.
Whale bought 110 billion SHIB
Whales continue to buy SHIB on the decline and then sell it after the slightest spike, while some big investors are doing their best to push more and more SHIB tokens out of circulation in hopes of eventually seeing the price skyrocket.
According to WhaleStats, a large Ethereum investor with the nickname "BlueWhale0073", which we have heard a lot lately, has purchased 109,842,128,610 meme cryptocurrencies with a fiat value of $1,408,176.
🐳 ETH whale "BlueWhale0073" just bought 109,842,128,610 $shib ($1,408,176 USD).

Ranked #284 on WhaleStats: https://t.co/RBupemZyZX

Transaction: https://t.co/YeAnbhGXvx#SHIB #ShibArmy

— WhaleStats – BabyWhale ($BBW) (@WhaleStats) May 13, 2022
Judging by the details of the wallet, the whale has already sold most of the SHIB it bought, and the whale is left with a rather small amount of SHIB at $37,794, which currently accounts for only 42 percent of its portfolio.
Besides SHIB in the wallet DAI, HEX etc. There are also valuable altcoins in the small market in small quantities, such as Currently among the main assets of this whale USDC (his greatest possession), Polygon (MATIC) and Chainlink (LINK) exists.
Shiba Inu gains big amid market crash
As stated by Koinfinans, Rain platform, the fastest growing crypto trading exchange in the Middle East and announcing that it has recently signed a sponsorship agreement with Beşiktaş, one of Turkey's well-established clubs, finally decided to start Shiba Inu trading after a two-month evaluation, and decided to launch a meme token. expanded its adoption and trade volume.
After Rain listed the meme cryptocurrency shib price yesterday, it increased by up to 30 percent in 24 hours.
@Shibtoken is now available on Rain.

You asked and we listened, $shib is now available for trading! #shibarmy pic.twitter.com/EAFHC6YwuT

— Rain (@rain) May 13, 2022
Earlier this year, Shiba Inu was listed on several other platforms, including the Parex decentralized exchange and the Robinhood trading app.
Rain, a Bahrain-based crypto platform, became the first fully licensed crypto trading platform in the Middle East in 2019 after getting approval from the Central Bank of Bahrain.
You can check the price movements here.
Disclaimer: What is written here is not investment advice. Cryptocurrency investments are high-risk investments. Every investment decision is under the individual's own responsibility. Finally, KoinFinans and the author of this content cannot be held responsible for personal investment decisions.