US Office of the Currency Controller (OCC)determined the conditions that national banks and federal savings associations must meet before participating in certain cryptocurrency activities.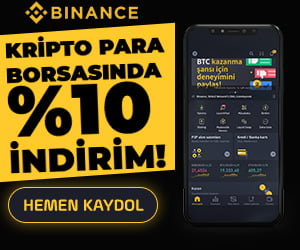 regulatory agency; He stressed that national banks and federal savings agencies "must demonstrate that they have adequate controls before participating in certain cryptocurrency, distributed ledger and stablecoin operations."
OCC it also clarifies issues previously addressed in explanatory letters published in 2020 and early 2021.
According to the editor; banks can provide cryptocurrency custody, hold dollar deposits that support stablecoins, act as "nodes" for distributed ledgers to verify payments, and engage in specific stablecoin activities to facilitate payments on blockchain networks after notifying audit offices.
"The letter published today 'clarifies' that the activities covered in previous interpretive letters can be undertaken after a bank has notified its supervisory authority of its intention to engage in activities and after a bank's supervisor has received written notification that it has not objected. The bank should not initiate transactions without obtaining a 'no objection' paper from the supervisory authority.
Acting Currency Controller Michael J. Hsustated that the purpose of the measures outlined in the summary is to ensure the safe and responsible operation of financial institutions under the OCC's regulatory framework.
"As many of these technologies and products involve new risks, banks must be able to demonstrate that they have appropriate risk management systems and controls to operate them safely. This will provide assurance that crypto-asset activities that take place within the federal regulatory environment are conducted responsibly."
A report published last month; He noted that US regulators have partnered to set clearer rules, such as allowing banks to facilitate crypto trading for their customers and keep crypto assets on their balance sheets.
Let's see if this clear move from the US will have a positive impact on banks' transactions with crypto assets.