UATP, a travel agency, has partnered with BitPay to accept crypto payments. This development is thought to play a big role in increasing the adoption of digital assets.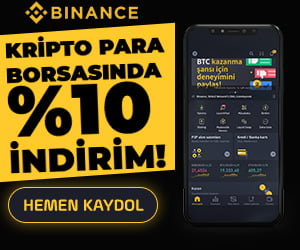 Universal Air Travel Plan (UATP), a payment network owned by 34 airlines including United, Lufthansa, Delta and Air China and used by more than 250 carriers, as well as travel agents and rail carriers, Bitcoin (BTC), Dogecoin (DOGE), Ethereum (ETH), Litecoin (LTC), and six other altcoins announced a partnership with BitPay, a cryptocurrency payment provider, to enable them to pay with:
"UATP is pleased to announce a partnership with BitPay, the world's largest provider of Bitcoin and cryptocurrency payment services to enable its Network to quickly and easily accept payments in Bitcoin, Dogecoin, Ethereum, Litecoin and six other popular cryptocurrencies for travel."
According to Stephen Pair, BitPay co-founder and CEO, UATP customers benefit from the advantages of cryptocurrency payments; He mentioned that they can benefit from having to buy and hold their own coins:
"UATP's vast network of airlines, BitPay supports all crypto wallets, no matter what wallet they have [artık] It has the capacity to reach millions of new global customers who choose to pay with crypto."
Founded in 2011, BitPay is celebrating its 10th birthday this year as one of the oldest cryptocurrency companies. A pioneer in blockchain payment transactions, the company's mission is to change the way businesses and people send, receive and store money; It has reportedly processed more than $5 billion in blockchain payments to date.
UATP president and CEO Ralph Kaiser believes the partnership will put both companies in an advantageous position:
"The UATP – BitPay collaboration brings together two industry leaders in airline and cryptocurrency payments. Crypto payment has the potential to change the game in the industry; This partnership offers airlines the opportunity to attract new customers and become a pioneer in this very exciting field."