year 2023 cryptocurrency The market has had a pretty good start. Investors took a sigh of relief with the rally recorded in the market. The market value has managed to exceed 1 trillion dollars by getting rid of an important level of 900 billion dollars. Positive news from the Federal Reserve front, on the other hand, tends to make things even better.
On the other hand, according to technical data and analysts' forecasts, investors' eyes are on these three in February. altcoinIt should be in .
Bitcoin (BTC)
bitcoin (BTC) has surpassed the $23,000 level after being under $20,000 for months. The market is following BTC, although there are assets with higher gains than BTC. Therefore, it would be a logical decision to follow BTC's movements closely.
At the time of writing, Bitcoin (BTC) was trading at $23,723, up 2.2% in the last 24 hours. Moreover, the price has risen more than 40% since the beginning of the year.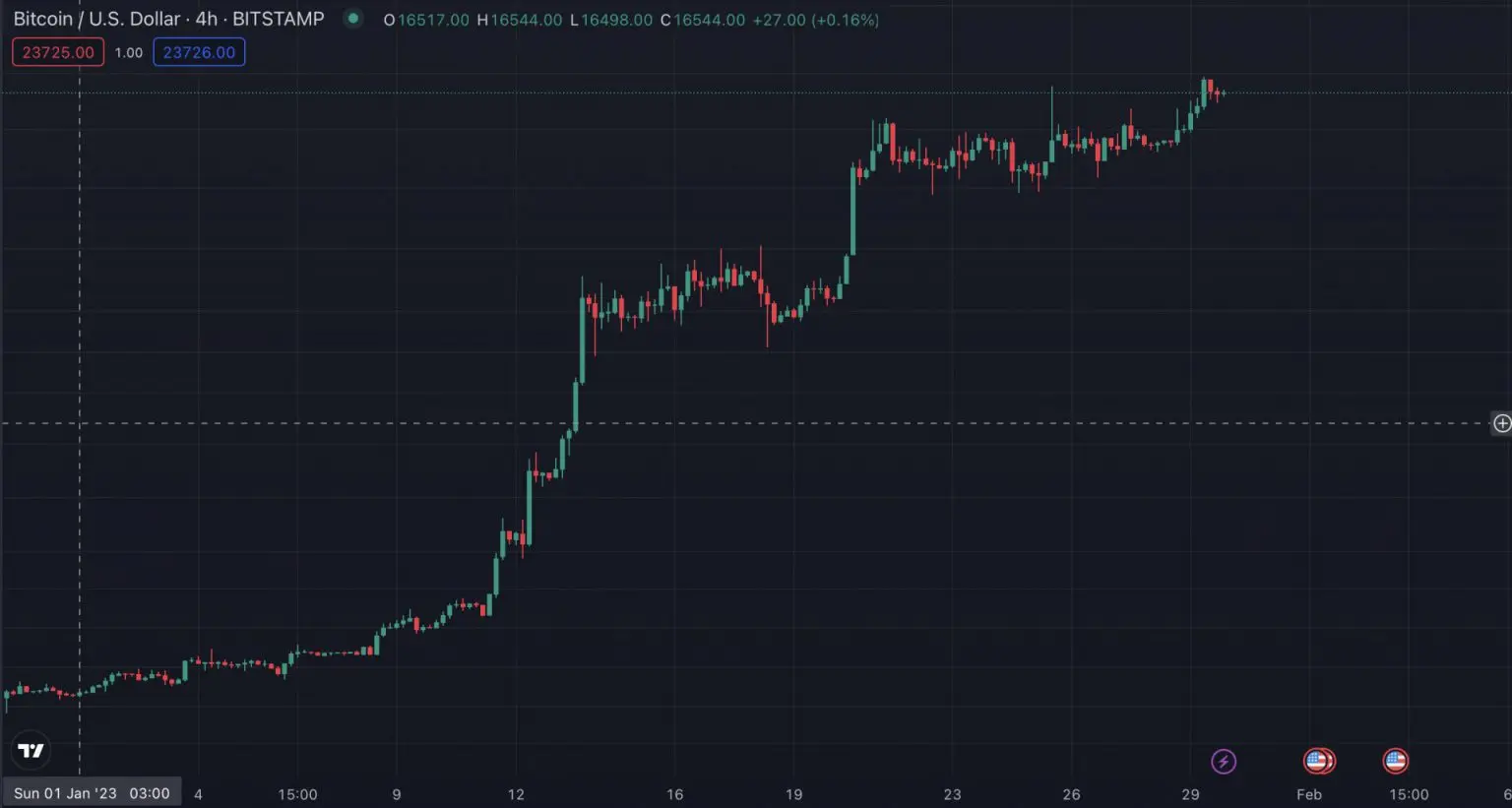 Ethereum (ETH)
Ethereum, the second largest cryptocurrency by market capitalization, and a key asset at the core of other projects. ETH is preparing for the much talked about Shanghai update in March. The update will allow stakers with ETH locked in the network to finally release their holdings. Many people expect a bulk sale in ETH once the update is complete. However, many asset holders are currently at a loss and would probably not want to sell their ETH without at least breaking the balance.
At the time of writing, ETH was trading at $1,635, up 2.8% in the last 24 hours.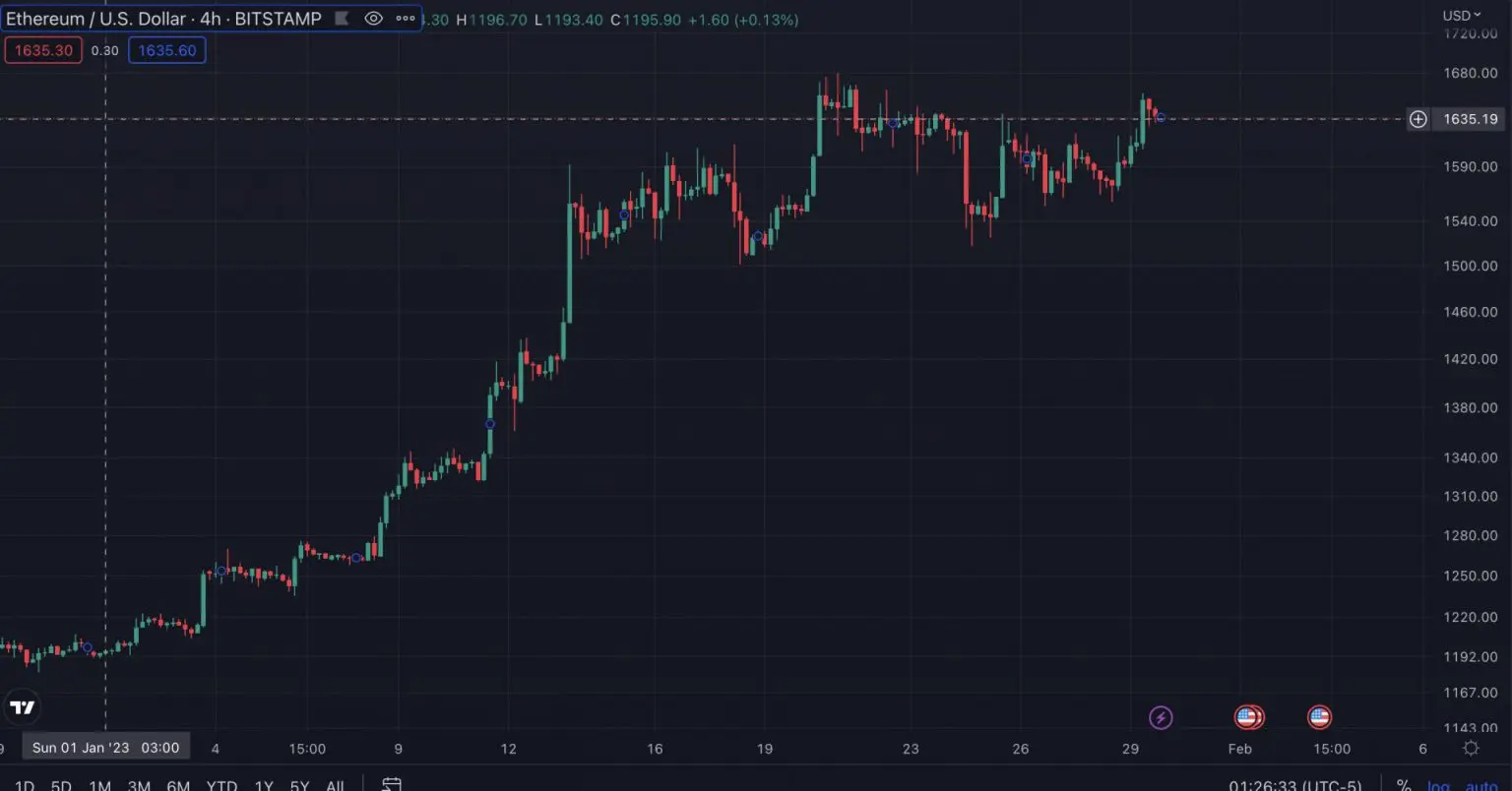 Shiba Inu (SHIB)
shiba inu (SHIB) is gearing up for some big important developments this year. But the most anticipated project is the layer-2 solution Shibarium, which is expected to go live in February 2023. SHIB is one of the most popular cryptocurrency projects on the market, and the launch of the new network Shibarium could take the token to new heights.
At the time of writing, the Shiba Inu (SHIB) was trading at $0.00001205, up 0.4% in the last 24 hours.