TIME, one of the world's most respected news and policy magazines, announced that it has collaborated with a popular metaverse coin to create a TIME Square on Metaverse. After this development SAND price jumped about 18 percent.
According to an announcement made today; The Sandbox and TIMEPieces, an NFT community effort within US media company TIME, have launched a new collaboration to develop "TIME Square," the company's first destination in the metaverse. TIME has purchased land in the Sandbox for "TIME Square", which will be built as a result of the collaboration between the two organizations.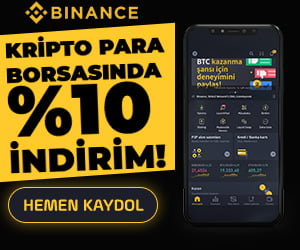 Koinfinans.com As we mentioned, TIME Square will be built on TIME-owned property at The Sandbox and curated by TIME's NFT community TIMEPieces; It will serve as a location for meetings, arts and commerce. The design of TIME Square will be influenced by the aesthetic essence and energetic vibe of the well-known district in New York City.
This exciting development was announced by TIME President Keith A. Grossman during The Sandbox event held at NFT.NYCnyc. Grossman also made an open call to architects to recreate TIME Square, a metaverse version of the internationally renowned cultural centre.
"Our goal is to create a place that will serve as the heart of the metaverse. Since we launched TIMEPieces in September 2021, we've focused on developing a Web3 community that leverages TIME's outstanding 100-year legacy and usability."
TIME Square will offer users unique experiences
According to the team, TIME Square's ambiance will embrace everyone and offer unique experiences to those who own TIMEPieces. The destination will serve the TIMEPieces community by providing virtual access to chats, events and project demonstrations, along with a variety of educational experiences produced by TIME Studios.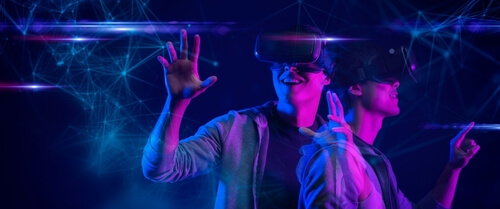 Sandbox is often seen in the community as a "virtual Manhattan," according to Sebastien Borget, COO and Co-Founder of The Sandbox. Sandbox is characterized as a vibrant space with culture, entertainment and brands where everyone can explore, learn, work, meet new people, play, dance and find great new opportunities.
According to the statement made by the platform, as a result of this cooperation with Sandbox TIME; They will promote TIMEPieces as the beating heart and soul of this virtual Manhattan.
Sandbox is a platform built on the Ethereum blockchain that allows users to buy, sell, trade and own assets in a virtual world.
Sandbox continues to expand its presence in the industry, with recent high-profile partnerships with major media companies. The platform announced a partnership with Lionsgate last week to set up a space called "Action City" dedicated to the movies/products of Lionsgate media in the metaverse.
On the other hand, according to SeaLaunch data in Dune Analytics, the floor price of The Sandbox's lands spiked from 1.5 ETH to 7 ETH in one day. The reason for this is now fully known.
The floor price of the Sandbox went up from 1.5 to 7 ETH (4.6x) in one day@DuneAnalytics by the dashboard @SeaLaunch_ pic.twitter.com/85SZsiz6MT

— NFTgators 🐊 (@NFTgators) June 21, 2022
After this announcement, the popular metaverse cryptocurrency SAND price It rose by about 18 percent from the level of $ 0.84 to reach the level of $ 0.96. SAND, which has lost some of its gains, is trading at $0.93 at the time of writing.
You can check the price movements here.
Disclaimer: What is written here is not investment advice. Cryptocurrency investments are high-risk investments. Every investment decision is under the individual's own responsibility. Finally, KoinFinans and the author of this content cannot be held responsible for personal investment decisions.