According to current cryptocurrency market data bitcoin It managed to rise over 5% in the last 24 hours and broke above the $20,000 level. The largest altcoin also charted a similar chart, posting a 4% increase to trade around $1,390.
Although the massive rally of the US dollar in the global markets resulted in the collapse of many fiat currencies, Bitcoin managed to stay strong against the dollar, showing that it is still in the game.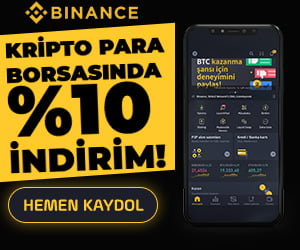 The increase demonstrated that it is resistant to the turmoil in the traditional market. Bitcoin; The British Pound managed to hold the $18,000 to $20,000 range strongly even during a sharp decline against major fiat currencies such as the Japanese Yen and Chinese Yuan.
Koinfinans.com As we reported, the British pound slid to an all-time low of $1,035 on Monday as the British government's plan to implement the biggest tax cuts in 50 years and the plan to increase government borrowing and spending amid high inflation frightened investors. The Chinese yuan fell to 7 per dollar, hitting its lowest level since May 2020, triggering fears of a rout in global commodities.
Wall StreetThe S&P 500's benchmark index fell to 2022 lows on Monday, continuing the 4.5% drop from last week. The Dow, on the other hand, finished in bear market territory on Monday, down more than 300 points.
Bitcoin has historically been known for moving with stocks. Because, cryptocurrency The recent strong stance in the unit proved its existence as if supporting the final definitions as a safe-haven asset.
These things breaking in Forex could potentially create a narrative for Crypto. Crypto is inherently outside of the system and while not immune to this volatility, having no say in financial alchemy of the traditional system is the entire point of Bitcoin and ETH.

— Flood (@ThinkingUSD) September 26, 2022
However, it may be too early to conclude that Bitcoin has permanently severed its relationship with traditional markets.
S&P 500 futures rose 0.7% earlier on Tuesday, perhaps helping Bitcoin push above $20,000. The dollar index, which measures the value of the dollar against major currencies, fell 0.46% to 113.58.
Charlie Morris, chief investment officer of ByteTree Asset Management, caught his eye by declaring that "the US dollar is a mega-bubble", and in the continuation of the statement, Morris, who thinks that the FED has over tightened, thinks that when everything turns upside down, the money flow will be towards Bitcoin and gold.
You can follow the current price action here.
Disclaimer: What is written here is not investment advice. Cryptocurrency investments are high-risk investments. Every investment decision is under the individual's own responsibility. Finally, Koinfinans and the author of this content cannot be held responsible for personal investment decisions.