Man is a creature that does not hesitate to put astonishingly high prices on relatively useless things. So much so that we even needed a new classification as "megaproject" for some of them. So what are these "megaprojects"?
When it comes to architecture and ostentation Human insatiability is one of the few things in the universe that knows no bounds.
In this article, we will provide you with mega projects from all over the world and resulting in disappointment We compiled their adventures.
A stadium destined to be empty: "Arena da Amazônia"
To 2021 FIFA World Cup to host "Arena da Amazônia", built in Brazil for the purpose of the most dysfunctional It made history as a stadium with golden letters.
Because Brazil has a very small population and is located in the middle of the Amazon rainforest, its transportation too hard This stadium, which was built in the city of Manaus, which is the city of Manaus, is the kind that will be in your hands no matter where you hold it, both in terms of location and environmental factors.
since its construction only 6 spades This stadium, which hosts and has a capacity of 44,300 people, may never be used to its full capacity since it has too many seats and the settlements nearby are almost small towns. Of course, if you're confident about it with your fellow fans, you can go and try your luck!
Myanmar's capital built from scratch: "Nepido"
Nepido, which was started to be built from scratch in 2002, is almost made out of nothing a city. The construction of Nepido, which is planned to replace Yangon as Myanmar's new capital, was completed as recently as 2012.
Although the new capital was built successfully, it became clear over time that it could not meet most of the expectations of the state. The first and biggest of these issues is, as you can imagine, arising from the fact that it was built from scratch. population was needed.
Although Myanmar did its best to solve this population problem, all efforts were in vain as this problem was more directly related to another problem: moving to the city, even buying a car, financially, not for the majority of the population. near impossible. That's why we don't think they would prefer to use Nepido's 20-lane road.
China's uninhabitable ghost cities: Zhujiang, Zhengdong, Tianducheng and more
A large part of the economic wheels through the real estate industry Returning China, in the early 2000s, decided to build new cities from scratch in order to further develop the sector, and handed over the responsibility of this process to some state-owned real estate and construction companies.
The real estate concept in this country is a form of accommodation rather than a shelter. investment tool being evaluated. Therefore, people tend to invest in their future by buying real estate in quantities they will never need, and to buy flats before they are built.
This project, which was started with great enthusiasm and showed great progress, corruption scandals Afterwards, the Chinese government's permission to all new cities It was shelved with confiscation. Of course, as you can imagine, the project did not continue and No one was refunded. These huge cities were neither destroyed nor evaluated in any other way.
A strange settlement born of Malaysia's attempt to shadow Singapore: "Forest City"
Forced to Singapore under the pretext that the majority of its population was Chinese. with the declaration of independence Breaking new ground in history, Malaysia over time regretted its decision in the course of time due to the flood of capital that came to Singapore due to its location at the southeast end of the Strait of Malacca.
In order to get ahead of Singapore in terms of capital and to raise investors and capital from Singapore if possible, Malaysia, with the support of China, moved to the north of Singapore in 2006. a new city started to build. As you can imagine, this project deviated from its original goals and failed, as it did not provide sufficient capital and fell under the control of wealthy elitists, just like other city-building projects from scratch.
Attempts by the Californian rich to settle in the desert: "California City"
The last city-from-the-ground initiative on our list, California City is a settlement built in southeast California to rival metropolises like Los Angeles. The biggest difference of this mega project from all other experimental city projects is, in the middle of a desert to be built.
This city is believed to have large reserves of fresh water under the chosen desert terrain. attracting investors it was successful. Due to its location, maintenance costs are increasingly unbearable This city, which became a state, lost almost all of its capitals over time.
The USA's biggest failed construction experience: "Superconductor Super Collider"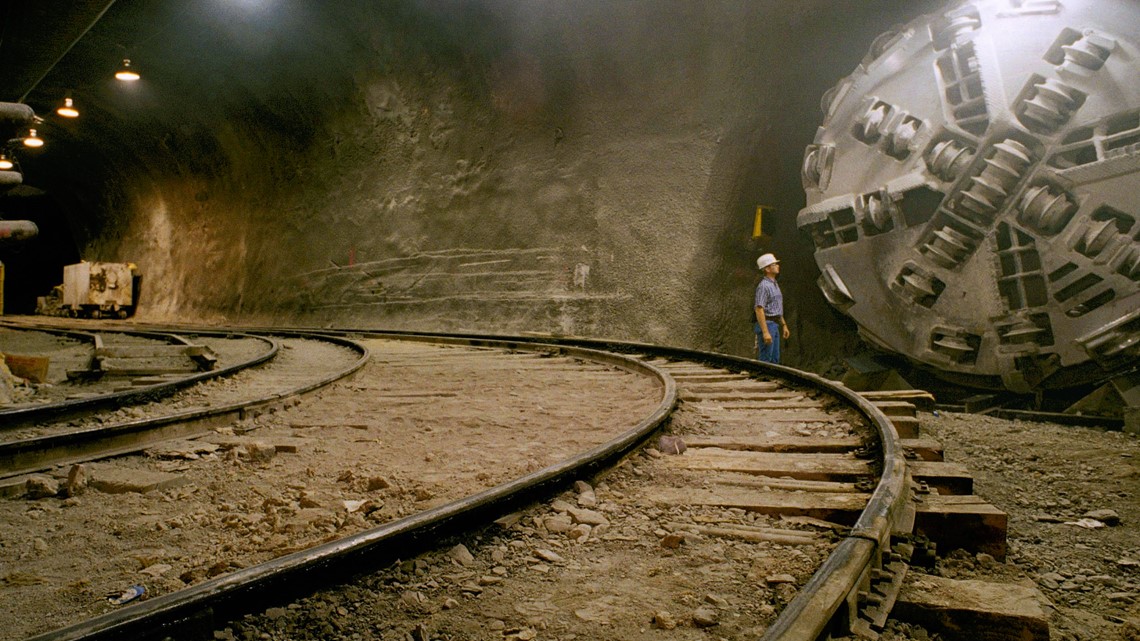 This gigantic atomic collider complex, which was planned to be built in the US state of Texas in the 90s in order to host certain scientific research and to accelerate these researches, is undoubtedly the history of history. the most inconsistent One of his big-budget failures.
The main reason for the inconsistency we mentioned is that due to the size and difficulty of the project, the costs without a pause were to increase. The project, which is planned to surround the Waxahachie settlement with a population of approximately 45,000 people with an 87 kilometer tunnel, initially required an expenditure of approximately 4 billion dollars, but when this amount increased to 11 billion dollars over time, the entire project was shelved.
A sophisticated road network through the middle of nowhere: "Interstate H3"
The Interstate H3 road network built in Hawaii, the 50th US state, is likely due to its location and very limited functionality potential. most useless road network one of his investments.
whose sole function is to connect two military facilities of the United States Armed Forces, and from the jungles This road network is almost impractical given the fact that Hawaii is a mountainous and forested state made up of islands.
The most damaged airport in history: "Mattala Rajapaksa International Airport"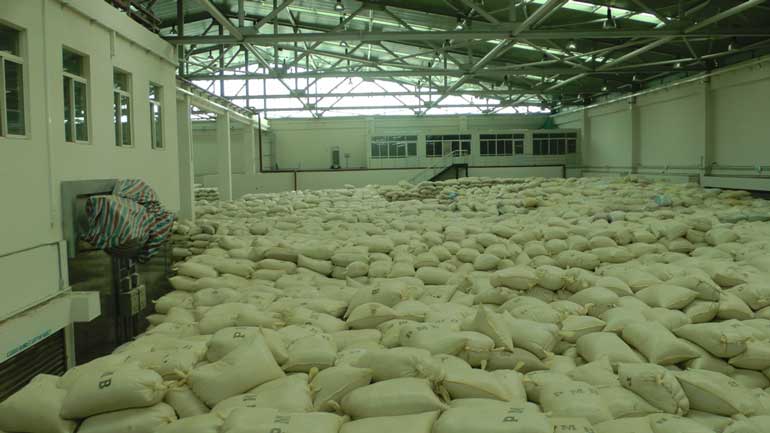 ex-president of sri lanka By Mahinda Rajapaksa's instructions and this airport, which was built in his honor, is one of the projects that were undertaken with great hopes and then ended in failure.
The main reason for the construction of the airport was that Sri Lanka had only one airport at the time and the southern coast of the country did not receive enough investment. For this reason, the president of the time was chosen as the place where the new airport will be built. In Mattala, Mahinda Rajapaksa's hometown the decision was made.
Although Mattala Rajapaksa International Airport was built successfully, it did not receive visitors and flights and thus caused a loss to the state and its investors. disappointed. Mattala Rajapaksa International Airport, which gained the title of "the most dysfunctional airport in the world" in time and clings to this title with great care, was finally built to store rice after it had no other function and Mahinda Rajapaksa lost the election. turned into a rice barn. Perhaps, at least, we can say that it has not been "empty".
North Korea's last resort soft power move against the South: "Ryugyong Hotel"
In the 80s, when South Korea qualified to host the 1988 Olympics and began to be mentioned many times in the international press, North Korea, not to be in the shadow of one's neighbor In order to do so, he embarked on some last resort and hastily work.
Arguably the most striking of these projects, world's largest hotel It was the Ryugyong Hotel, which was planned to be the home of the 13th World Youth and Students Festival in 1989.
The construction of the hotel was initially undertaken by the Soviet Union. For exactly 16 years after the collapse of the Soviet Union unfinished construction this project was eventually taken over by an Egyptian construction company. Despite this critical development, the project was shelved again in 2012 due to some difficulties and lack of capital. In today's terms, this hotel is likely to remain in place unless North Korea is fully opened to tourism. it will not work.
A nuclear waste warehouse that was shelved after a great public reaction: "Yucca Mountain Nuclear Waste Warehouse"
Countries that realize a substantial part of their energy production through nuclear energy to a common problem What would your guess be if we told you that they have?
your guess nuclear waste problem you got it right! Just like rotten eggs that no one wants to keep and thrown from hand to hand, nuclear waste is the kind of waste problem that no society and no state except Finland would want to deal with at their own expense.
The United States had recently built several nuclear waste depots on its territory in order to solve its waste problem. One of these was the Yucca Mountain Nuclear Waste Repository in Nevada, whose construction began in 2002. Nevada people's reactions and due to the lack of capacity, this project was also shelved – you guessed it right -.
Which of these megaprojects do you think are the most unsuccessful? Well, if you had the opportunity to own one of these mega projects and maybe fix all your problems, which would you choose?
If these failure stories arouse your curiosity for more, you can also review our articles on similar stories:
RELATED NEWS
Mega Projects in Turkey's and the World's Important Cities That Stay Only as Ideas and Never Be Realized
RELATED NEWS
Turkey's 6 Mega Projects That Marked 2016 Year