Nvidia continues to bring artificial intelligence technology to games and gamers thanks to its RTX graphics cards. The company's latest surprise in this regard is DLSS 3.5, the new version of DLSS technology, which aims to increase the graphics performance in games by converting low-resolution images into high-resolution images with the help of artificial intelligence. Now, the first games to use this technology have been announced.
Cyberpunk 2077 and Chaos Vantage will receive Nvidia DLSS 3.5 support
Nvidia DLSS 3.5 makes your games even more beautiful, immersive and realistic with a new AI-powered Beam Structuring that further improves ray tracing quality. In applications, ray-traced previews and viewports are greatly improved, allowing creators to better visualize the final result before time-consuming rendering.
DLSS 3.5 can be used by all GeForce RTX and Nvidia RTX users. For all the details about this new technology, readers can check out our Nvidia DLSS 3.5 announcement article. Lies of P, Party Animals, Warhaven and Witchfire launch on day one with DLSS support this week, and players can try the open beta of The First Descendant, which is accelerated with DLSS 3.
Nvidia promises GeForce RTX users an excellent gaming experience in every game.
Nvidia DLSS 3.5 comes out September 21
Nvidia introduced Nvidia DLSS 3.5, which will take rendering technology one step further. The company offers support for Ray Configuration, a new artificial intelligence model that enhances ray-traced images for ray-traced games and applications.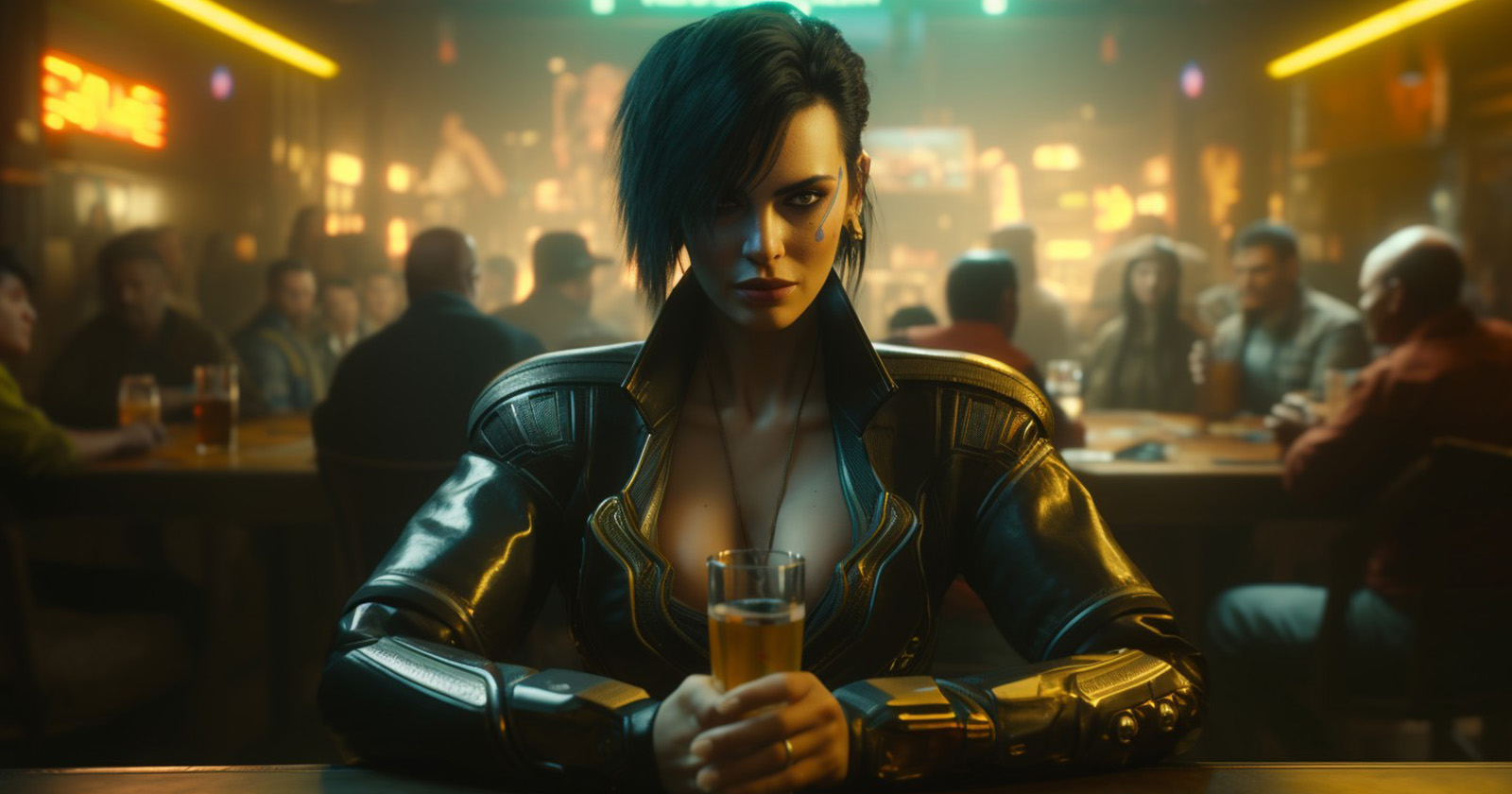 Beam Configuration replaces manually adjusted denoisers that resolve sampled rays in a scene, using an Nvidia supercomputer-trained AI network that produces higher quality pixels between sampled rays.
Trained with 5 times more data than DLSS 3, DLSS 3.5 recognizes different ray tracing effects to make smarter decisions about the use of temporal and spatial data and achieve superior quality and preserve high frequency information.
Cyberpunk 2077 gets DLSS 3.5 support on September 21
On September 21, Cyberpunk 2077's 2.0 update will be released with tons of improvements, including DLSS 3.5. In Cyberpunk 2077's Ray Tracing: Overdrive Mode, DLSS 3.5's new Ray structuring technique improves the quality and clarity of reflections, further enhancing universal illumination, making lighting more dynamically responsive for an even better, more immersive, more realistic experience.
And on September 26 Cyberpunk 2077: Phantom Libertywill be released with Ray Tracing and DLSS 3.5 with Ray Structuring. Phantom Liberty, Cyberpunk 2077 It offers a new spy-thriller adventure experience for you.
CD PROJEKT RED Vice President of ArtGlobal Art Director Jakub Knapik"Thanks to DLSS 3.5's smart technology powered by AI processing power, players will be able to experience Cyberpunk 2077: Phantom Liberty's newest location, Dogtown, at its best with sharper images, more accurate lighting and the highest frame rates possible."
Cyberpunk 2077 and Cyberpunk 2077 : In Phantom Liberty For more information on the launch of DLSS 3.5 and Beam Configuration Cyberpunk 2077 You can check out our DLSS 3.5 launch article and check out our new Cyberpunk 2077: Phantom Liberty You can watch the RTX technology trailer.
DLSS 3.5 for creators: Chaos Vantage updates and Nvidia Omniverse
Creative platforms and applications offer a compelling range of content for traditional denoisers that require manual adjustments per scene. As a result, the image quality may be quite inadequate when previewing the content. With DLSS 3.5, the AI ​​neural network can recognize a wide variety of scenes and produce high-quality images in a short time during preview and for final rendering.
Chaos Vantageis a popular 3D visualization tool that allows creators to explore large scenes in a fully ray-traced environment. Already accelerated on RTX GPUs with Nvidia's OptiX noise canceling and Nvidia Super Resolution Vantagefurther improves image quality with support for Beam Configuration coming September 21 – providing a huge boost for creators creating complex scenes.
Nvidia Omniverse USD Composer will be available in October with DLSS 3.5 updates for OpenUSD worldbuilding, a fully customizable application that allows users to assemble, light, simulate and render large-scale scenes.