Popular analyst Kaleo bitcoin He stated that the price could increase his current earnings to double digits.
kaleoAs Bitcoin breaks the downtrend that started at the end of November, $30,000 levels are possible. in your opinion.
The analyst suggests that on the hourly four-hour chart, Bitcoin could rise from its predicted levels to $30,000. According to the analyst, the resistances around $30,000 can also be broken quickly. It is possible that this resistance will be broken and the upward movement will be completed in February.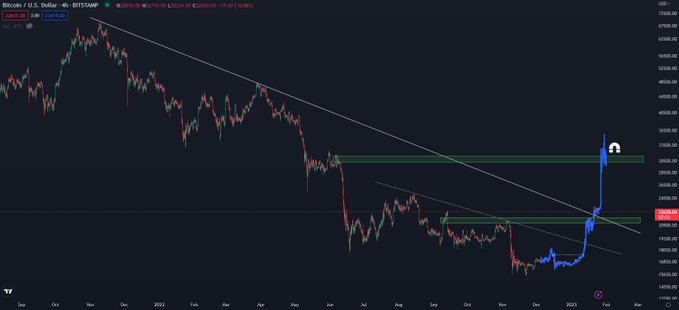 At the time of writing, Bitcoin was trading around $22,900.
Bitcoin Will Overtake Ethereum!
According to Kaleo, Bitcoin is in a position to outperform Ethereum (ETH) while targeting the $30,000 price level.
Examining the ETH/BTC pair, Kaleo is of the opinion that the 0.0510 BTC level recorded in the middle of last year will be seen again.
"ETH/BTC bounced after touching higher timeframe support. I don't think this situation will continue once BTC starts a rapid move towards $30,000."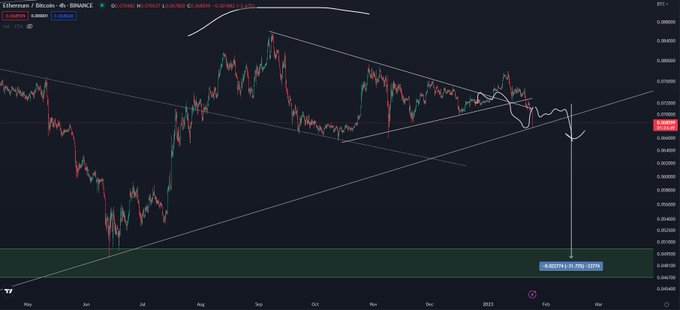 Ethereum is trading around 0.0684 BTC ($1,614) at the time of writing.
The widely followed crypto analyst also stated that Bitcoin will outperform altcoins as the dominance level rises.
"Your favorite altcoins are slowly rising in US dollars. But they are losing value against BTC and there is no sign yet of slowing this trend."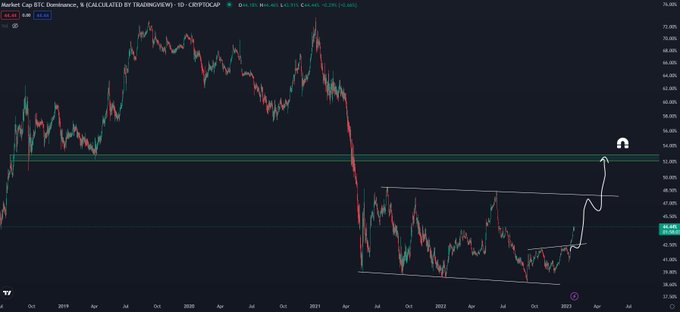 You can see the current price action by clicking here.