The popular analyst, who correctly predicted the rise experienced by Bitcoin this month, made a new prediction. As it is known, Bitcoin has signed a 38% rally since the beginning of the year. Despite this increase, the analyst thinks that BTC still has more bullish potential.
The analyst, known in the crypto market by the alias DonAlt, told his 456,500 Twitter followers that towards the end of this month, BTC could see a fresh flow of capital from high timeframe (HTF) investors. told.
"The best part of this rally is that HTFs are still bearish. After the monthly close, it will finally be bullish. So technically, HTF traders should start arriving in two weeks (…) the real move is yet to come."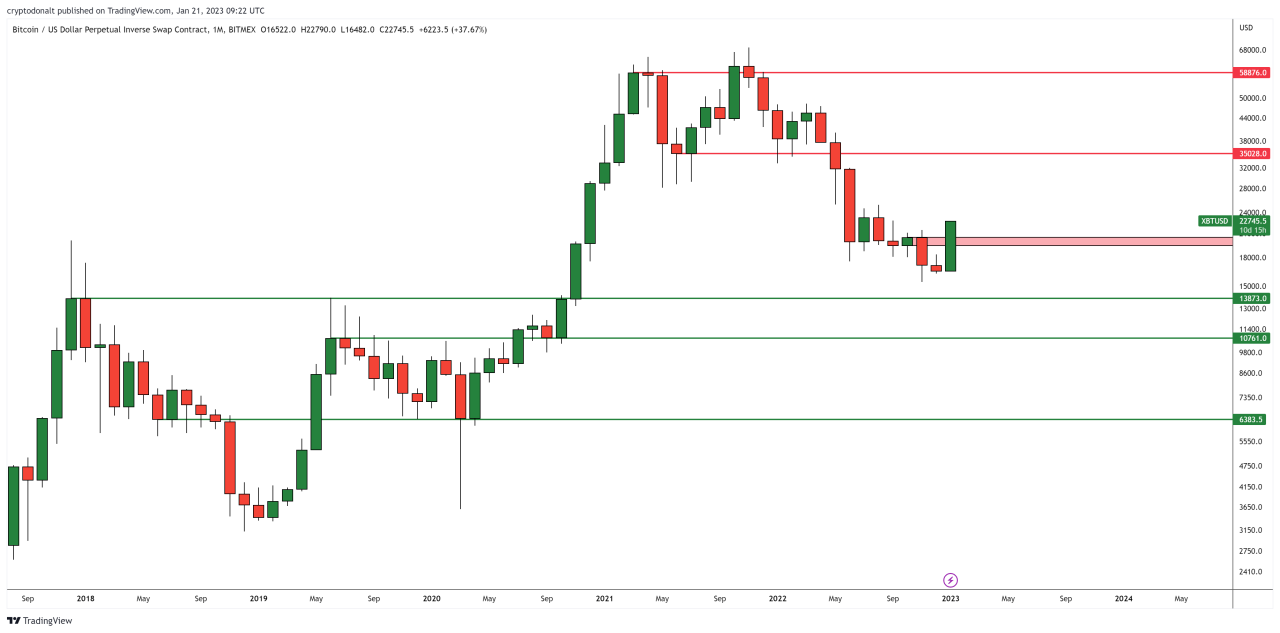 Looking at the trader's chart, a monthly close above $20,000 is bullish for Bitcoin. If BTC ends January on a bullish note, DonAlt's next-stage resistances are around $35,000 and $58,800, respectively.
At press time, BTC is trading at $22,795. According to DonAlt, Bitcoin will continue to recover until the bears stop selling.
"My explanation for this rally is basically the capital issue fueled by the bears delaying the bears from shorting below $20,000. This trend doesn't really allow for pullbacks until we get close to the top. So, my guess is this: up only until the bears buy, then only down for a while."
The crypto strategist also points out that Bitcoin's current rise above $20,000 is similar to BTC's peak at $69,000. In both cases, DonAlt says Bitcoin creates false breakouts.
"The top and bottom are the same pattern."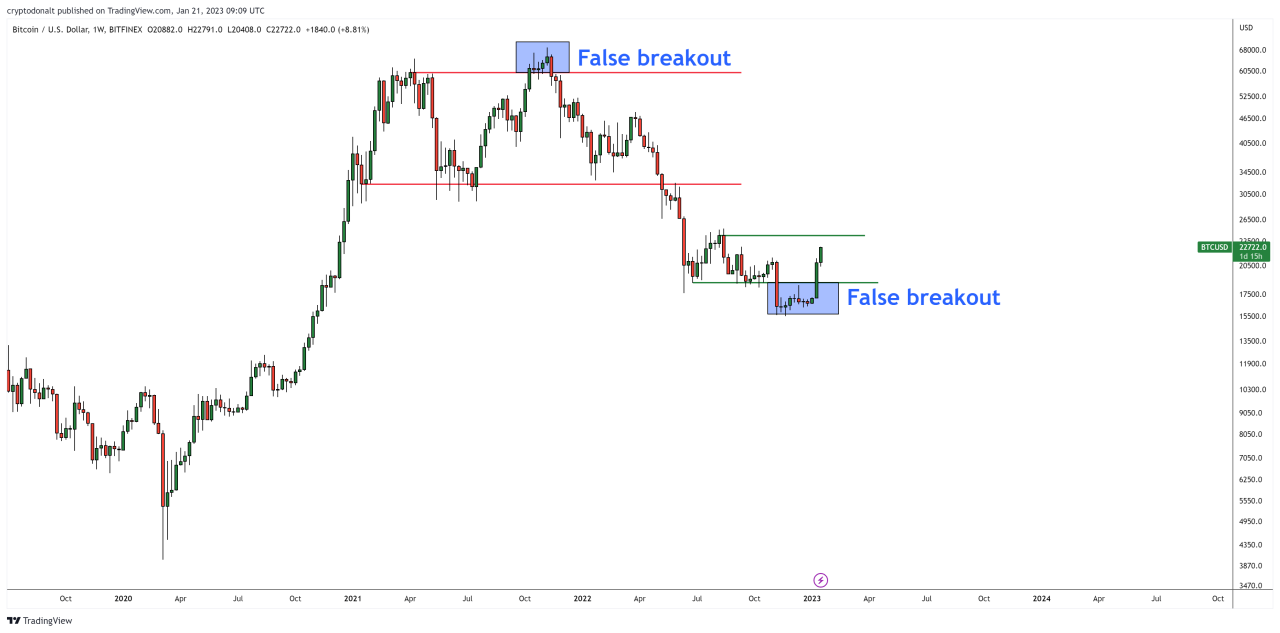 You can follow the current price action here.