Cryptocurrency exchange CoinFLEXannounced that it has stopped withdrawals for reasons related to a third party. The company stated that this has nothing to do with the situation at Three Arrows Capital.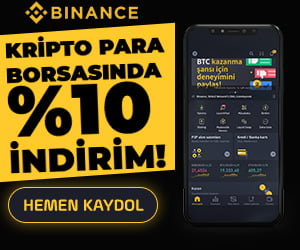 This exchange, which has a 24-hour volume of $ 2.1 billion, shared a text announcing that it stopped withdrawals in the announcement published on the morning of June 24.
We have temporarily paused withdrawals on @CoinFLEXdotcom as a protective measure. We are working to resume withdrawals as soon as possible. Please find our announcement here with more details. Thank you for your support.https://t.co/4jqjLx1PVA

— CoinFLEX (@CoinFLEXdotcom) June 24, 2022
CoinFLEX also stated that the exchange will continue to update the status on June 27 and they are planning to activate withdrawals on June 30. CoinFLEX has joined platforms that have experienced "liquidity difficulties" since the crypto market's deep correction in mid-June.
The list of 'those experiencing liquidity difficulties', to which the exchange also joins, is as follows:
Celsius lending platform: blocked withdrawals, announcing it was affected by the stETH devaluation.
Three Arrows Capital (3AC) mutual fund: influenced by the market, declared bankrupt, ready to sell assets as it could not respond to the demands of creditors.
Finblox investment platform: As affected by 3AC, it announced that it has introduced a withdrawal limit.
Babel Finance loan platform: announced that it has stopped withdrawals as it has been affected by 3AC.
Rumors continue to circulate that the DeFiance Capital investment fund was affected by 3AC.
The BlockFi lending platform has liquidated the collateral of 3AC, which is allegedly unaffected but borrowed 250 million USDC from FTX.
Voyager Digital investment app: Influenced by 3AC, he claimed that 3AC owed him more than $662 million and needed to borrow $485 million from Alameda to provide liquidity and impose withdrawal limits on users.
Spreading like a domino effect, these liquidations and bankruptcies often seem to be linked to Three Arrows Capital, so the crisis is expected to spread further. 3AC had received investments from many different places and used these investments to 'recover losses'. Since the Terra ecosystem collapse that started in May had an impact on the wider market in June, the interventions were ineffective and resulted in liquidation.
Billionaire Sam Bankman-Fried, CEO of the FTX exchange, lent money to BlockFi and Voyager, promising to "recover" the affected projects, trying to contain the spread of this influence. Details of the assistance Koinfinans.com as we have shared with you before.
Binance CEO Changpeng Zhao shared on June 23 that there are many reasons why a project fails, but not all projects are worth saving.
You can follow the current price action here.
Disclaimer: What is written here is not investment advice. Cryptocurrency investments are high-risk investments. Every investment decision is under the individual's own responsibility. Finally, Koinfinans and the author of this content cannot be held responsible for personal investment decisions.