An expert known as crypto strategist Bluntz claims that Bitcoin (BTC) and Ethereum (ETH) have yet to test their bottoms. According to Bluntz's analysis, it may be possible to see lower price levels for these popular cryptocurrencies.
Bluntz, in particular, expects a drop towards the $24,000 level in June for Bitcoin. carries. Based on this prediction, he analyzes market movements using technical analysis tools. This bearish prospect warns investors against further price declines, emphasizing the need to be cautious.
"Although the lower timeframes look good, the higher timeframes still look pretty troubling. I can't help but feel that this will eventually result in some sort of bear flag in BTC and ETH. I will follow the $28,200-28,300 region very sharply, that is where I will watch for any failures."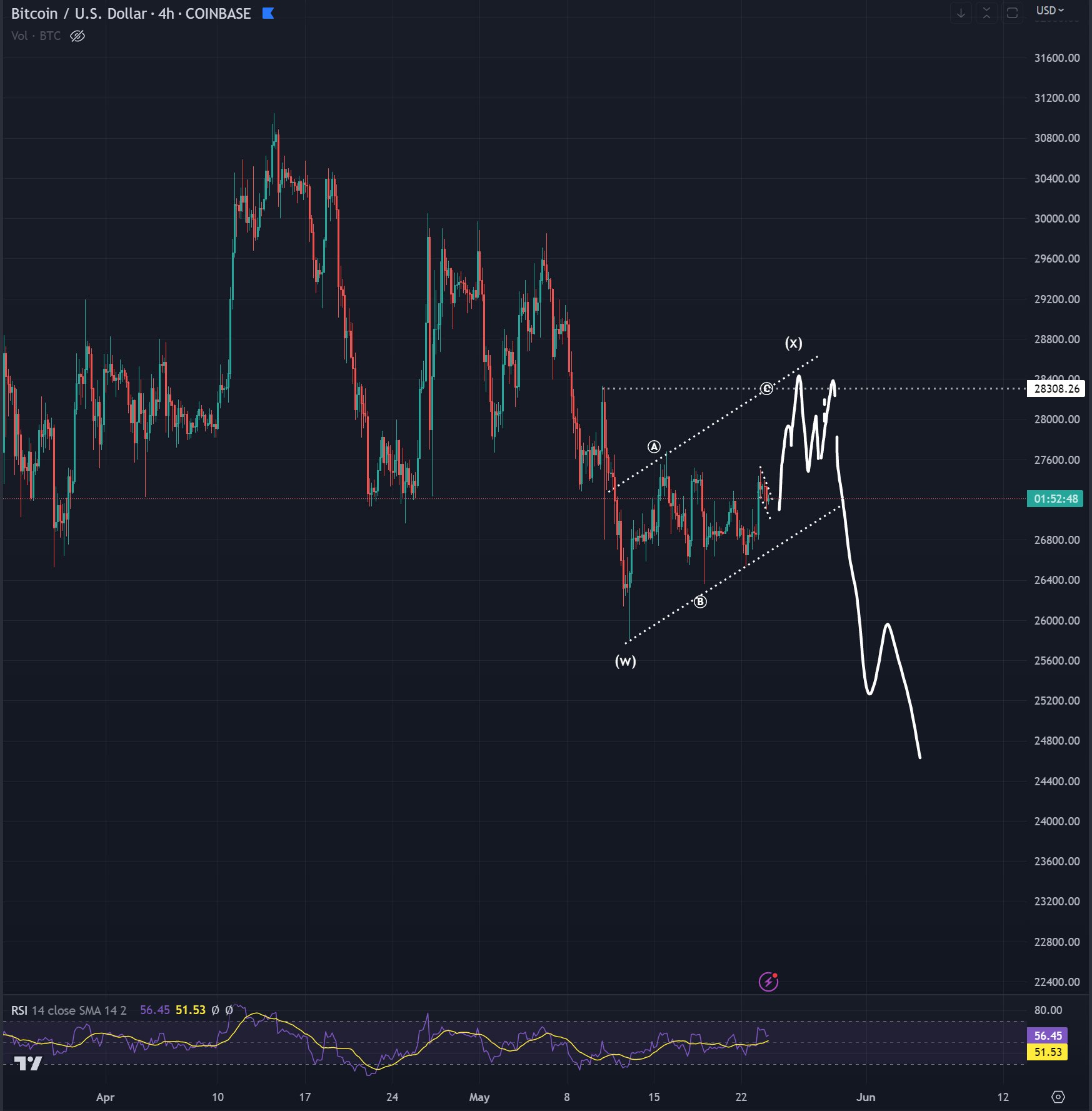 Looking at the chart shared by the analyst, he appears to have used an Elliott Wave pattern known as W, X, and Y to evaluate Bitcoin's price action. The Elliott Wave Pattern is a technical analysis method used to analyze price movements. W, X, and Y refer to the three different types of waves included in the Elliott Wave Model. W, X, and Y waves often occur as part of corrective waves. Wave W represents the first phase of a downtrend, while wave X represents an intermediate phase where the downtrend turns into an uptrend. The Y wave represents the last stage of correction waves and the beginning of an uptrend.
According to the analyst, Bitcoin could decline below the $24,800 level in the Y correction wave.
Crypto analyst suggests that a bear flag pattern has formed for Ethereum as well. The bear flag pattern is a technical analysis pattern that signals the possibility of an asset getting stuck and a downtrend continuation. According to Bluntz, Ethereum has the potential to decline to lower price levels in the near future.
"At the moment the bear flag seems extremely likely (I think), I thought we would go higher, but today with this sale I think the drop came sooner and things could get ugly fast."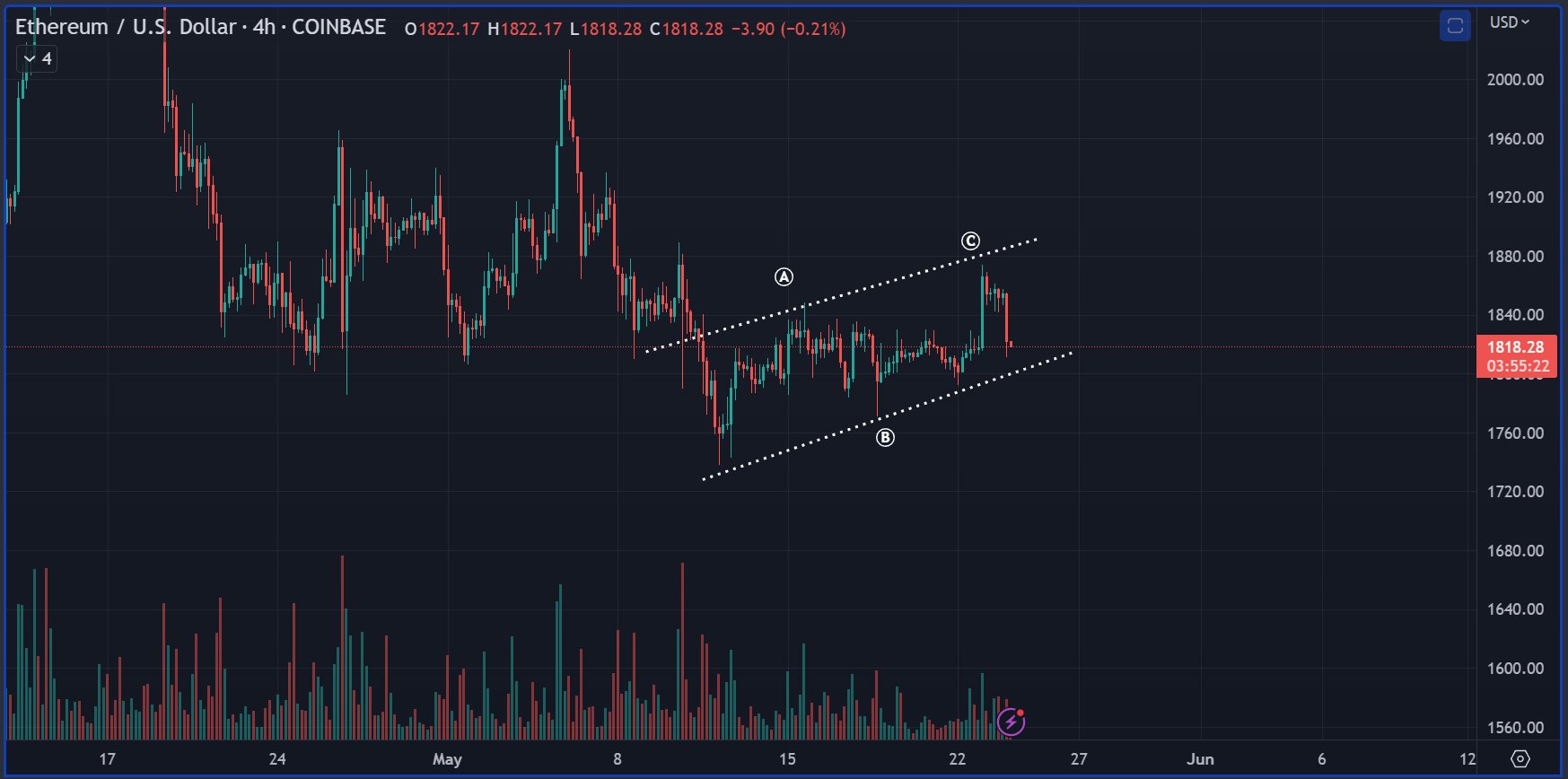 You can check the price movements here.