The world's largest cryptocurrency Bitcoin (BTC) is currently facing selling pressure along with the entire crypto market. Earlier today, Bitcoin price dropped below $45,000 and slumped to new weekly lows.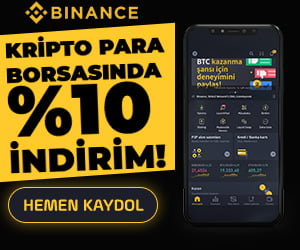 As of the time of publication, BTC is trading with a price of $45,302 and a market cap of $850 billion, down 3.42%. Bitcoin technical charts suggest that investors may need to prepare for some volatility in September.
The two main support levels to watch at this point will be the 50-day and 200-day moving averages. If the bitcoin bears manage to surpass this, we could potentially move towards $40,000. Speaking to Bloomberg, Matt Maley, chief market strategist at Miller Plate + Co., said:
"As on Tuesday, the 50-day moving average provided a nice boost for Bitcoin – that's good news. The bad news is that if it drops below this level in the coming days, it will worry traders."
In the last decade, September has been one of the most volatile months for Bitcoin and the overall crypto market. As we reported earlier, in September, Bitcoin has been negative in 6 of the last 10 years.
JPMorgan blames El Salvador's BTC app
Bitcoin (BTC) and the general cryptocurrency experienced a strong correction earlier this week, the day El Salvador made Bitcoin the official currency. In the hours of launch, El Salvador's digital wallet system crashed after several citizens complained of setup issues.
JPMorgan analysts were quick to put the blame on El Salvador for Bitcoin and the overall crypto market correction. Led by Nikolaos Panigirtzoglou, JPMorgan Chase & Co. strategists wrote:
"El Salvador's ill-conceived experiment should not be critical to the future of Bitcoin or cryptocurrencies. Crypto markets have suffered from the disruptions of El Salvador this week, but that was due to empty ground."
With Bitcoin currently under selling pressure, Bitcoin's supply on exchanges could break its previous lows, as CryptoQuant CEO Ki Young Ju shared. The famous CEO expects more sell-side liquidity crisis in Bitcoin (BTC).
$BTC supply on exchanges is about to break its previous low.

Hope to see another sell-side liquidity crisis on #Bitcoin.

Live Chart 👇https://t.co/blydpKpykt pic.twitter.com/zCrq9o5YFT

— Ki Young Ju 주기영 (@ki_young_ju) September 10, 2021