Veteran trader Tone Vays in a new video posted on his YouTube channel bitcoin shared an estimate of the price. The trader thinks that a retracement to the $20,000 psychological area is no longer possible in BTC.
"If Bitcoin rises above yesterday's high ($21,650), I think it will be very unlikely to go below $20,000." Some time after the trader's comment, BTC managed to exceed $22,000 and then $23,000.
Looking at his weekly chart, Vays thinks one indicator shows BTC has more upside potential in the long run.
"The RSI is in very good shape. RSI has a large area to the upside. It didn't even break its previous high. So the weekly RSI is still barely bullish."
The RSI or 'relative strength index' is a momentum indicator that traders use to spot potential reversals in trends or trend continuations.
Tone Vays He also believes that he likely hit the bottom of the bear market in November when Bitcoin fell below $16,000.
"The funding rate signaled a bottom only because of the BitMEX funding rate. Funding rates are actually a great indicator. To me, that certainly showed, but most likely, bottoming out."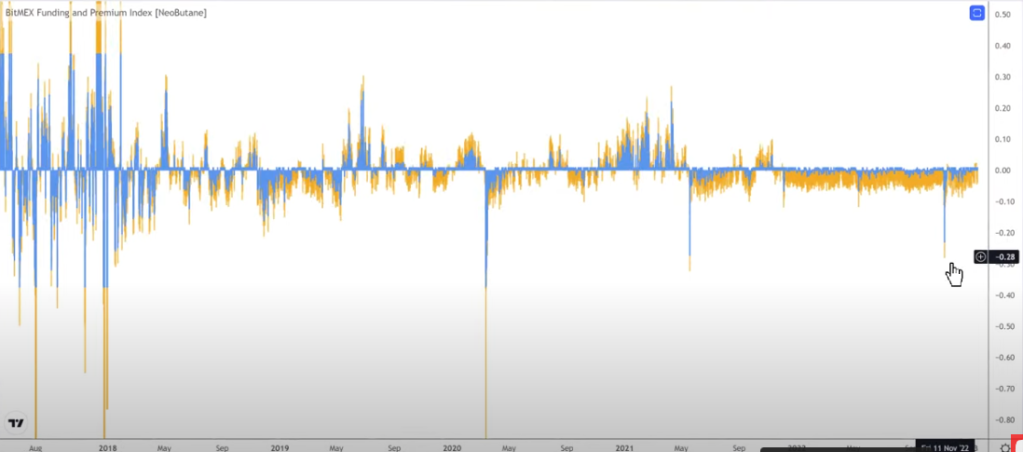 Market participants keep a close eye on the funding rate as it indicates whether investors are over- or bear- ing in the crypto asset.
Koinfinans.com As we reported, the extremely negative funding rates, similar to those seen in November 2022, suggested that traders have heavily predicted that crypto will continue to decline, which is a setup for a strong backlash.